Entertainment
Veronica De La Cruz is a Parent With No Noticeable Married Life! Son with Boyfriend?
Veronica De La Cruz is a Parent With No Noticeable Married Life! Son with Boyfriend? Well, the TV anchor Veronica De La Cruz doesn't miss the criteria of being the latter type as she is already a parent, but hasn't yet disclosed the identity of her partner.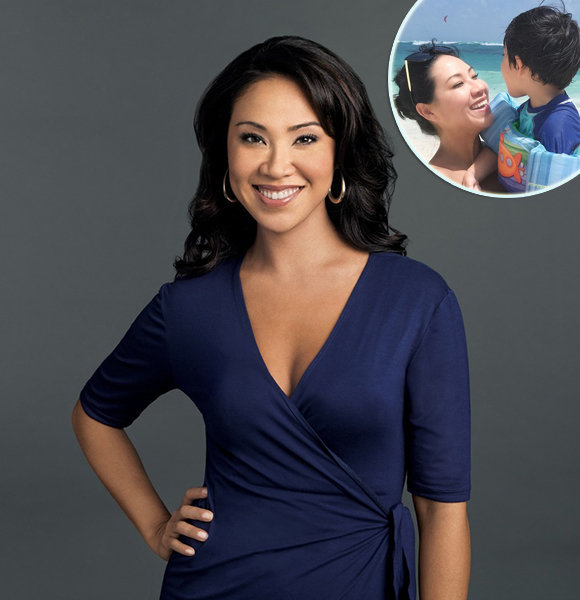 We usually hear the cases where celebrities disclose their parental status. Of course, it is the matter of joy to share such news with people who admire you.
But, it is their sole choice to unveil their partner's identity. Some choose to share out loud, but some go the otherwise, perhaps to save them from the crowd of the limelight or just because they do not have good relation anymore.
Well, the TV anchor Veronica De La Cruz doesn't miss the criteria of being the latter type as she is already a parent, but hasn't yet disclosed the identity of her partner.
So, Who is the father of her child? And how is her life as a mother going on? Let's dig into her life to be more familiar with her!
Veronica De La Cruz As A Mother!
The stunning American MSNBC news anchor, Veronica De La Cruz became a mother at the age of thirty-three as she welcomed a son, Hartley Eric on March 13, 2013. Veronica first revealed about her pregnancy to PEOPLE in January 2013, where she said how excited and thrilled she is to conceive a baby. 
Veronica gesturing to be very happy, said,
"I am so thrilled to be having this baby, I am extremely family oriented so this is the culmination of a lifelong dream,"
Also, she beautifully flaunted her baby bump during a photoshoot.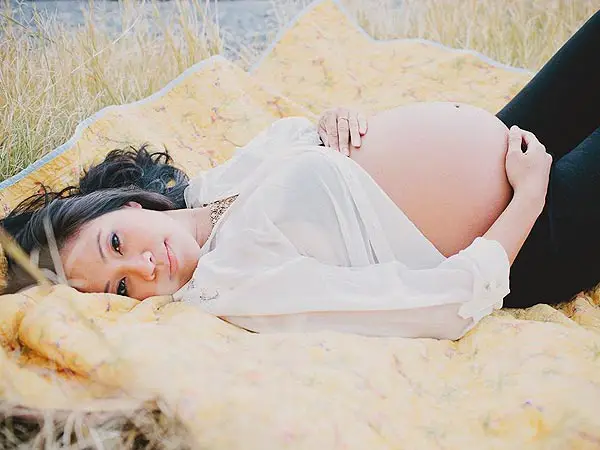 Caption: Veronica showed off her baby bump during a photo shoot with PEOPLE back in January 2013.
Photo Credit: PEOPLE
Having a baby and being a mother was Veronica's dream, she stated in the interview. And her dream came true in the same year when she gave birth to a healthy child in March. She welcomed a baby boy weighing 8 lbs., 4 oz, who was named Hartley Eric after her late brother Eric De La Cruz, who died in the year 2009. 
Talking about her son in an interview with US Weekly, she said,
"Of course, he couldn't be any more beautiful. I think I can safely say I have finally met the love of my life."
The news of her being a mother was pleasuring for both Veronica and her followers, but there still was curiosities regarding her son's father. 
Veronica has always been open about sharing out her feelings regarding private life in the social media, except her love life. When it comes to talking about her boyfriend or a partner, she keeps the topic close to her heart.
Well, Veronica hasn't revealed any identity and whereabouts of her child's daddy. And since there is no any evidence of Veronica's love life, she is possibly not married and doesn't have a husband.  
However, Veronica has gushed about her child's father saying that her son hasn't met his father. Back in 2013, Veronica took Twitter to state that her old flame hasn't contacted her for one full year and neither has visited his child. 
Well, life has always been challenging for Veronica. Before her partner left her; she had to cope with the decease of her beloved brother, Eric De La Cruz back on July 4, 2009.
Cruiz then founded Eric de la Cruz Hope for Hearts Foundation, a campaign to raise money online for a heart transplant in the loving memory of his brother who had passed away due to heart disease.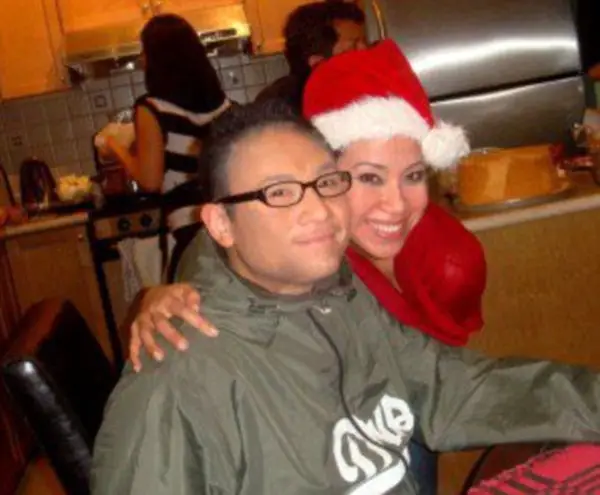 Caption: Veronica with her late brother Eric in a family celebration.
Photo Credit: Dailymail
Moreover, she again faced a terrible heartbreak when she lost her mother on May 20, 2016. Griefing on her loss, she Instagrammed her mother's picture and captioned it with heartfelt condolence.
I knew she was sick, but regardless, nothing can ever truly prepare you for the unspeakable grief that comes with losing parents. My heart breaks a thousand times over. She was a warrior. She fought until the very end...and when she was ready, my brother came to take her. The morning my mother passed away, she looked off into the distance and started shouting, "Eric! Eric!" - and smiled. My only sibling Eric died just a few years ago. Now it's just my son Hartley and I, all alone in the world. Regardless, I do have peace in the fact that my mother has been reunited with her only son. I love you, Mom. You will forever be my everything and I miss you so much.  #heartbroken #numb#willalwaysloveyoumom #restinpeace
Despite the absence of a partner in her life and raising a son as a single mother, Veronica has proved to be a strong woman. She has parented her child strongly and seems to be enjoying every aspect of life with him. 
Recently, on the occasion of  2017's Christmas, Veronica wished her followers by uploading a picture of herself and her son where both mother and son looked cute together.
Veronica, who belongs to the Filipino-American ethnicity, has worked as an Anchor and Correspondent on "America's Most Trusted News Source": CNN. Previously, she hosted the First Look on the MSNBC television network and Early Today show on NBC. 
Since 2014, Veronica has been working as a news anchor for the KPIX-TV, California. From the salary of $400,000, that Veronica receives from her anchoring job, she has caressed herself and her son. 
And, by balancing her work as a news anchor and availing time for her son, Veronica has proved herself to be a great mother.