Entertainment
Victoria Justice Fashionably Dating Singer Boyfriend Despite The Age Gap
Nickelodeon series "Zoey 101" is loved all over the world and if you too are/were a fan of the very series, then you are sure to know Victoria Justice who had a pivotal role in "Zoey 101". She is a talented actress, and she has won over a lot of hearts with her performances in her career. But how many of you know that she is currently dating her boyfriend who happens to be a singer with a significant age gap.
So let us take a look at the love relationship between them.
Victoria Dating Her Boyfriend: Age Just A Number.
Victoria, aged 24, has been dating her singer boyfriend Reeve Carney who is ten years older than her which shows that age, like people say, is just a number. The two have been dating since October last year, and the two seem adorable together.
The two have not backed down from being open about their relationship and have been vocal about their love over on social medias as well.
Also, the two have been spotted in public a lot of times. An example of that can be taken from the time they were spotted at a Red Hot Chilli Peppers gig on March 7, in Staples Center, LA, CA.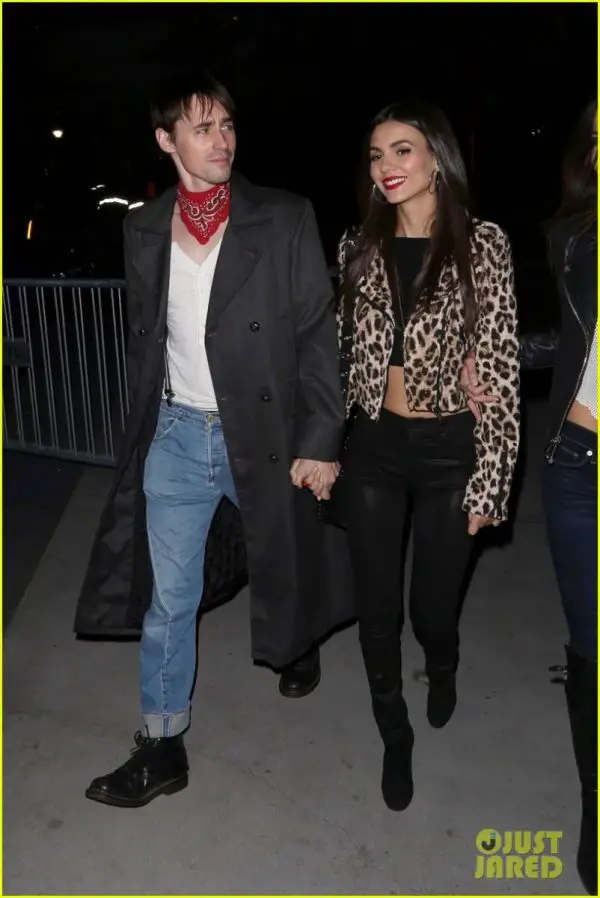 Caption: Victoria and Reeve at the RHCP concert in LA on March 7, 2017.
Photo Credit: justjared.com
So much for being a musician as the two were also spotted recently attending the 2017 Coachella Music Festival on April 16 in Indio, California.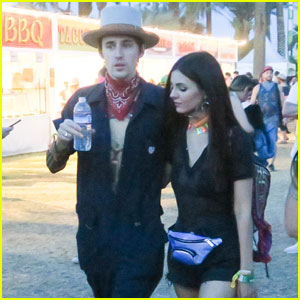 Caption: Victoria and Reeve at the 2017 Coachella Music Festival, California.
Photo Credit: justjared.com
They do look lovable and fashionable together.
Before Reeve, Victoria dated Pierson Fode from 2013 - 2015, Ryan Rottman from 2011 - 2013, Nicholas Hoult back in 2009 and Josh Hutcherson from 2008 - 2009.
A Short Bio of Victoria Justice.
Born on February 19 of 1993, in Hollywood, Florida, United States, Victoria Justice is an American actress best known for her roles in Nickelodeon series like "Zoey 101" and "Victorious". She made her acting debut when she was just at the age of 10 which shows that amount of love she had for acting since the very beginning.
Speaking of her parents, she is the daughter of Serene Justice-Reed and Zack Justice, and with all that she has accomplished, she might have made them proud.
This actress who stands over 5' 5½" in height is not just a beautiful face but is gifted with splendid acting skills as well. Her hard work and dedication are never lacking in her projects, and as a result, she has been able to earn success, name, and money in a healthy amount. She boasts over 9 and a half million Twitter followers, over 12.3 million on Instagram and also her net worth is a staggering $8 million.
Stay with us for more news on Victoria Justice!