Entertainment
Viktoria Modesta, the First Amputee Singer, Loves Being Single and Says she does not Need a Boyfriend
An independent bionic multimedia artist, Viktoria Modesta, is very busy inclining her career to the summit of success as she has no time to hearsay about her dating and affairs. She has been maintaining privacy in her relationship and it seems as if she has no interest in it.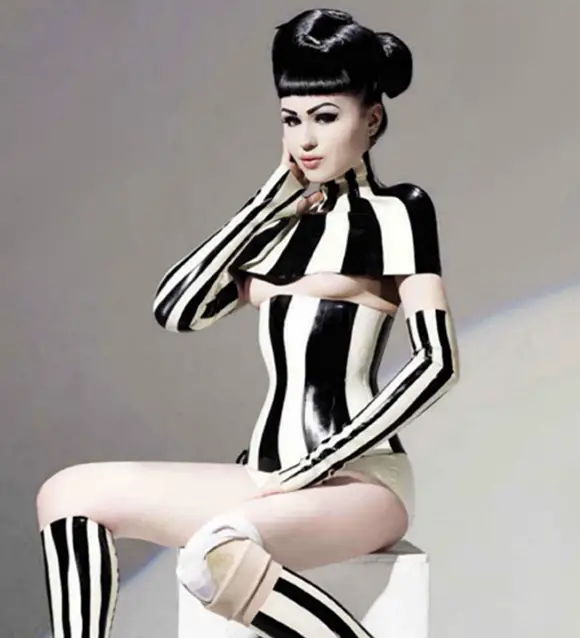 Amputee bionic multimedia artist, Viktoria Modesta, is very busy inclining her career to the summit of success as she has no time to hearsay about her dating and affairs. She had been maintaining privacy in her relationship but that is not the case anymore.
Hop in if you want to know about her updated dating affair.
Viktoria Modesta's Updated Relationship Status:
Rumor had it that, Viktoria loves being single as she doesn't want her personal life restrained by her professional life but that was all in the past. The 30-year-old singer/songwriter is in love with her boyfriend and does not hesitate to flaunt that in her social media.
The gorgeous Viktoria shared a picture of her beau on Instagram followed by the hashtag romance.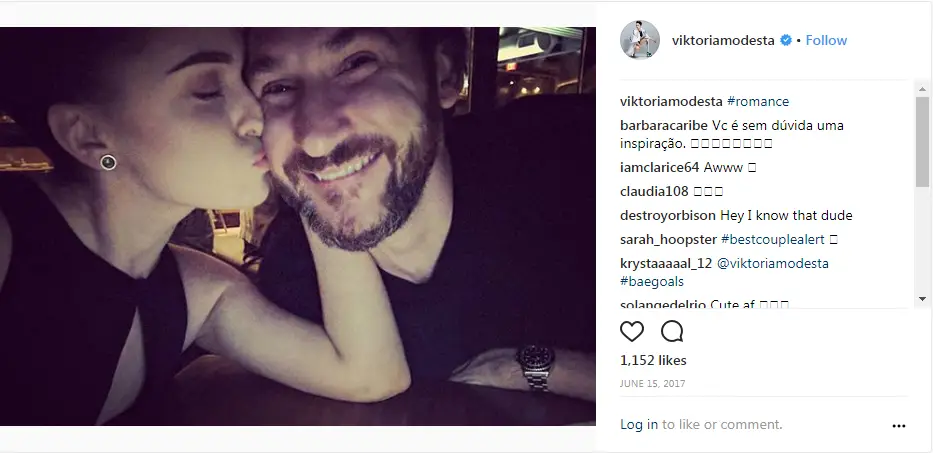 Viktoria kissing her boyfriend Benjamin Palmer (Instagram)
According to rumors, though she wanted to remain single get married to a guy who did not have the problem with her leg and physique. She wanted him to accept her for who she is and to stand by her side in every up and down. She even shared a picture of a mannequin with the caption new boyfriend on her Instagram. 
And seems like she has found the ma that checks off every criterion of her boyfriend list. 
There are no absolute details about how the couple started seeing each other but based on her Instagram love is all that has survived.
With voluntarily amputated legs, she has climbed the summit of success and considers it as her strength. She had to amputate her lower left leg at the age of 20, as she spent most of her childhood visiting hospitals. Her leg needed attention due to a doctor's carelessness during her birth. 
Well standing tall at the height of five feet seven inches, Viktoria has the pleasant personality with stunning appearance. She also has a well-maintained body and is photogenic.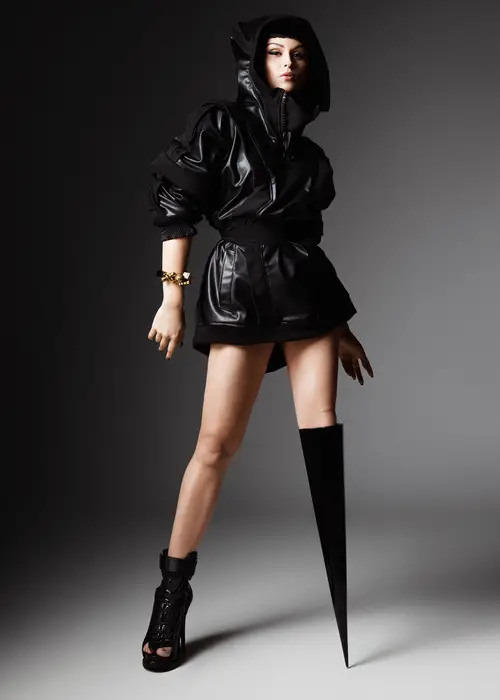 Viktoria posing with her bionic foot (Reddit.com)
She is also a model, who began her modeling career when she was fifteen years old. She began her musical career when she was quite young and now at this stage, she has released several albums and songs. In several of her interviews, she revealed that her amputated leg is her motivation and is actually thankful for it which has inspired her to dream an incredible career. 
In an interview with rightnow.org, she talks about how she views her disability and was quoted saying
To me, being disabled means you are limited in your life and assume there is a barrier between you and achieving the things you want. I simply don't see it that way.
Born in Russia, due to her doctor's negligence her hip and legs were affected and had to go through 15 different surgeries before persuading her surgeons to amputate her leg at the age of 20.
Unlike others, she has taken her disability and turned that into her strength. In an interview with Futurism she said:
"Did it somehow dampen down my emotions? It definitely made me have a different sort of self-awareness," she confessed. "You're no longer paying attention to what Cosmopolitan magazine tells you. You're not like, 'I need to have this fashion, and these legs, and this body.'"
She further added:
"Once you experience living without a part of you, you start to really question what it is that really makes you feel like who you are,"
She even shared her notion about prosthetic hand/legs and its advancement in the present context and thanked technology for giving a platform to so many people like her.
"I generally think that technology is bringing us together. Just look at the internet. It allows someone from a totally different country to send a message, and you don't know how many limbs they have, whether they are a woman or a man, an adult or a child…you just don't have any idea. I believe that's helping us become more unified and is also breaking down boundaries."
This Latvian-born English singer-songwriter, performance artist, and model are currently under a contract with IMG Models.
Her music career started as the lead of Channel 4's Born risky initiative and Channel 4 paid £200,000 to debut a clip from "Prototype", Viktoria's iconic new video, in an ad spot aimed at the ITV show's peak audience of nearly 10 million viewers.
She has appeared on the cover of top magazines like Skin Two and Bizarre. Her performance in 2012 Summer Paralympics closing ceremony was outstanding which was complemented by Grazia, The Times and Look magazines through writings. 
With numerous music release, band endorsements, and tours, Viktoria can collect incredible earnings. Her appropriate net worth is not revealed yet, but it is evaluated in millions.