Entertainment
Vito Schnabel Steps Out With Girlfriend At A Concert! Ended Dating Affair With Mystery Woman he Shared a Kiss With?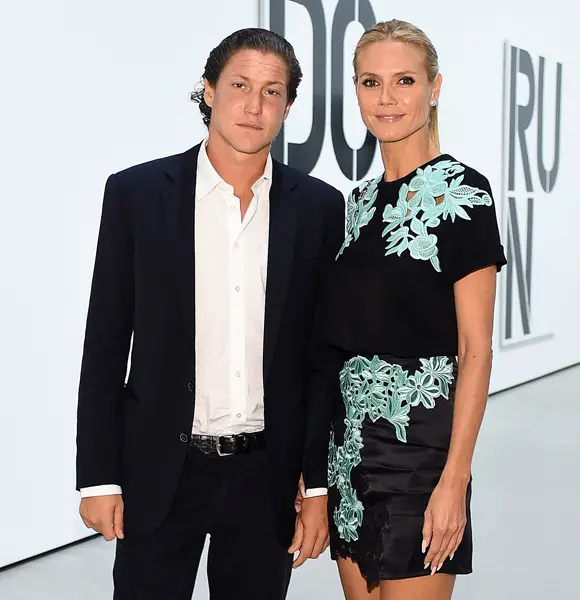 There are several ways to flaunt your love life, and one of the easiest ways to do so is to step out with your partner in front of the public and just kiss one another.
The same has been done by art curator and contemporary art dealer Vito Schnabel, who has stepped out with his girlfriend and shared a romantic kiss with her.
But what about the mystery woman, who he has was pictured sharing a kiss with? Let's dig into the details to find out!
The Flaunting of Love: Vito Schnabel Shares A Kiss With Girlfriend: What About The Mystery Woman?
Vito Schnabel and his girlfriend Heidi Klum are still going strong with their love, and they have been dating one another for three long years now. But while he has been dating Klum, he was also spotted kissing some mystery brunette in London.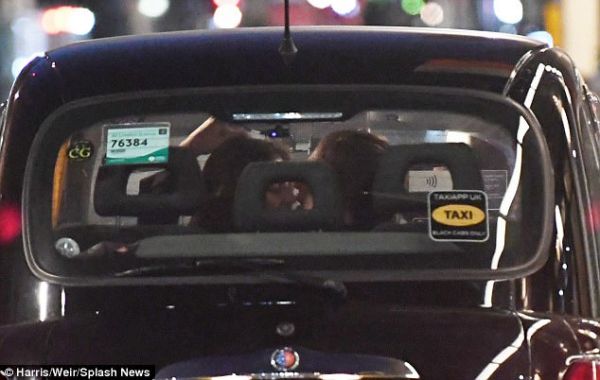 Caption: Vito Schnabel spotted kissing a mystery woman in London.
Photo Credit: dailymail.co.uk
The art dealer said that the kiss was only for a friend when he elaborated,
'The claims that have been made are a misinterpretation of an entirely innocent situation. There is nothing more to this than I was simply saying goodnight to a family friend and we went on our separate ways.'
All of this came, while Heidi Klum was in New York filming new episodes of the modeling reality show, "America's Next Top Model." 
However, this did not hamper the relationship between Heidi and Vito, as the two were spotted kissing one another at a U2 concert late last month.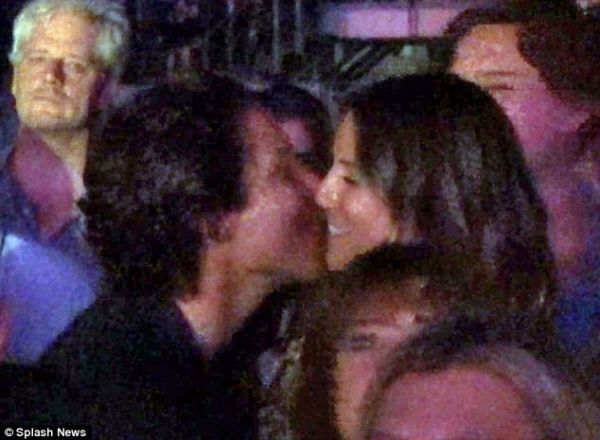 Caption: Heidi Klum and Vito Schnabel kiss at a U2 concert in NJ, 2017.
Photo Credit: dailymail.co.uk
The duo was super affectionate with one other, beaming big smiles the whole time and kissing through many moments of the concert in New Jersey.
However, for those who are wondering when the two are getting married and are going to be in a husband-wife relationship, the answer to that was relayed by Heidi back in 2015, when she told that she was never getting married again.
 'I won't get married again',
She was previously reported to be married to stylist Ric Pipino in 1997, before then they parted ways in 2002. Vito too has been in several other relationships, as he previously dated Demi Moore, Liv Tyler, Elle Macpherson, who were all older than him. 
Regardless of the age issues in his dating life, he has touched the desired height in his career, and he is surely not done with his career yet. 
Born on July 27, 1986, Vito Schnabel is a 30-year-old American contemporary art dealer and independent art curator based in New York City.
He is the son of Julian Schnabel and Jacqueline Schnabel; he grew up with his five siblings; Stella Schnabel, Lola Schnabel, Olmo Schnabel, Shooter Sandhed Schnabel, and Cy Schnabel.
Besides being an art curator, Vito has also appeared in movies like "Before Night Falls" and "Miral," which has helped him earn a reputation in the acting world as well. 
Did we miss something? Please leave a comment if you think so!