Entertainment
Vladimir Duthiers From CBS Well on Way to Get Married? His Affair Says So
Love is a natural phenomenon for males and females. But, marriage is a matter of personal choice. Some people may choose to stay in a love affair while others will get married to take their relationship to the next level. It all comes down to individual choice.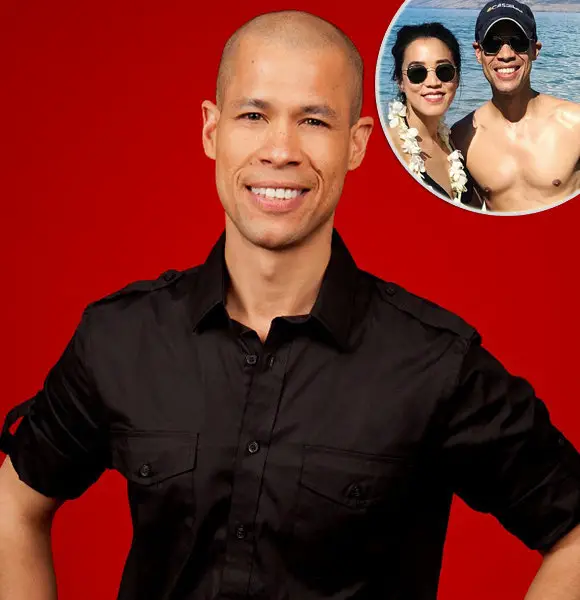 Love is a beautiful bond which connects two people but, marriage is a matter of personal choice. Some people may choose to stay in a love affair where marriage doesn't deem necessary while others get married escalating their relationship to the next level of husband and wife. It all comes down to individual choice.
One such person, who is soaking in love is the CBS reporter, Vladimir Duthiers. He does not seem to get enough of his girlfriend. His posts say so. But is Vladimir on his way to get married then?
Let us sift through his social media to find out.
Is Vladimir Duthiers Getting Married to His Girlfriend?
Vladimir Duthiers is in love with his girlfriend, Marian Wang, who is a senior news producer of Last Week Tonight at John Oliver.  Vladimir has shared few Instagram posts which suggest that he is in love with his girlfriend. 
Vladimir mentioned about his romantic date night with Marian Wang at Manhattan Theatre Club back in November 2016.
Vladimir talked about a cab ride with his 'bae' after a long day back in September 2016 via Instagram. Marian Wang reacted to the Instagram post through a comment by saying that the ride together is a perk of working across the street.
The romantic union of Vladimir and Marian became distinct when he shared a picture of Marian with interesting hashtags back in September 2016.
They have shared several posts which show their love and affection for each other. Further, Vladimir even shared that they are blessed to be with each other.
The couple has been sharing an adorable bond following which many fans would wonder if the couple is getting married anytime soon. Well, Vladimir hasn't commented on the matter yet so nothing could be said firmly. However, the probability of him announcing his marriage with his possible wife Marian stands a chance too. 
Short Bio of Vladimir Duthiers:
Vladimir Duthiers is a successful celebrity news reporter at CBS. Vladimir started his journalism career as an intern with Christiane Amanpour at CNN; joining as a Haitian-Creole interpreter in Anderson Cooper's reporting team to quake-devasted, Haiti in 2010; following which he won two Emmys Award. Also, he worked in a live streaming programme 'On Assignment' at CBSN.
In 2012, he was sent as a CNN international news correspondent based in Lagos where he reported, among others, on the harrowing abduction of 200 girls by the terrorist group 'Boko Haram' for which he received a Peabody Award. 
He also reported on the plight of the trafficked children in Haiti as well as about the gays, who decided to come out in the open in Nigeria as well as in the US.
On 31 Aug 2014, he tweeted on gay trouble as,

While reporting about the promulgation of the 'Same Sex Marriage Prohibition Act' in Nigeria, he wrote,
"I could be thrown in jail for 10 years under this new law. The law "makes it illegal for anybody to associate, to aide, to abet, to comingle with anybody who is perceived to be homosexual, to be part of a gay group, to be part of a gay society," 
Besides flaunting his love for his girlfriend, Vladimir loves his family as evident from his post, with a ditty in honor of his mother on Mother's Day 2017.
Vladimir Duthiers speaks a number of languages including Mandarin Chinese, English, French and Haitian Creole.