Entertainment
What Motivated CNN's Sunny Hostin to Become a Lawyer? Family of Four: Her Husband, Married Life and 2 Children
She is a multitalented woman. She joined Fox news channel with a weekly show The O'Reilly Factor's, segment Is It Legal? ,where she provides the legal analysis and debate on top criminal cases. She is an American lawyer, journalist, columnist, CNN legal analyst and anchor for ABC news.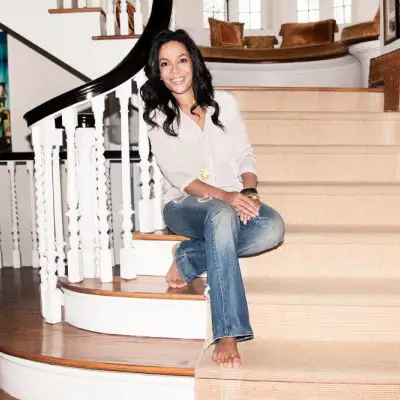 You may be aware of the achievements of former assistant United States Attorney and legal expert, Sunny Hostin. But do you know what encouraged her to precede career as a Prosecutor?
At the age of six, Sunny's fragile eyes witnessed her uncle being stabbed. Similarly, a year later she saw the murder of her friend's father in front of the candy store in the Bronx. You may think now that the incident must have made a negative effect on the child's mind. But luckily, nothing bad happened to her psychology. In fact, Sunny claims that this threatening experience didn't break her but encouraged her to become a prosecutor. She shared in an interview,
"Those incidents shaped who I am,"
"Those experiences made me strong - there's nothing I can't handle. They also informed my career direction. I think I became a prosecutor in large part because of those experiences."
Despite the racial environment, Sunny endured and struggled hard and achieved this success. She spent her childhood in poverty and now has become one of the most trusted legal analysts. She rigorously speaks against the issues of racial violence and also makes an analysis of many criminal cases.
Her Married Life, Husband, and Children:
Along with being a reputed legal analyst, she is also a lovely wife and mother.  She married Dr. Emmanuel Hostin, MD, an Orthopedic Surgeon in August 1998. Even after many years of marriage Sunny shares a healthy relationship with Emmanuel. She credits the happiness of life to her lovely husband. She expressed the contentment of her marital relation with intothegross.com. She said,
"I couldn't have found a more loving and brilliant person in my life. If I hadn't gone on that double date, I would have never known him. I am extremely lucky to have a husband like him. He is a darling and has given me two beautiful angels. He is always there to support me in my good and bad days. Without him, I would have been nothing"
Don't they look perfect together?
The couple has two beautiful children; son, Gabriel, and daughter, Paloma. She has raised the children with great love and teaching. The couple tries to make the children social among their relatives.Don't you want to see the picture of her family?? If yes, we have selected some from her Instagram for you.
Sunny is open about her mistakes:
Pertaining to her profession, Sunny is an honest woman. She told in a show openly that she and Emanuel left their daughter in the car on a hot summer day in 2007 mainly because of carelessness. She revealed this in a show of CNN while discussing the similar accident in which the 22-month-old boy died in a car because of the negligence of his father. 
Caption: Sunny Hostin talks about the incident where she left her daughter inside a car on a hot summer day
Sunny talks about Trump's sexual assault:
The Special Achievement Award winner for a victorious prosecution of child sex offenders, Sunny Hostin couldn't resist speaking after the people writer Natasha Stoynoff accused Donald Trump of sexually harassing her.
Sunny while discussing the article said that the chances of Trump to misuse the power increases after becoming the president. Sonny also shared that she met numerous victims like Natasha before who were afraid of taking a step at the moment with the fear of wealthy and famous man's power.
Her Professional Life:
Sunny is currently the legal analyst for CNN's weekday and weekend reporting and headline. She also works as a host on ABC Daytime's morning talk show, The View. Before this, Sunny used to work for Fox news channel's weekly show The O'Reilly Factor's; segment Is It Legal?
Where she used to provide the legal analysis and debate on top criminal cases. Meanwhile, Sunny also worked in Maryland Court of Appeals as a law clerk and as a trial attorney in U.S Department of Justice.
A bit about her Husband:
Many know about Sunny or at least aware of her reputation and status but what about her husband, Emmanuel? Here's what we know of him.
According to Hostin, her husband is a sports doctor as well as an orthopedic surgeon. He graduated from John Hopkins University School of Medicine and earned his medical license from the New York state in 2002. His current office is in Long Island, New York.
He was also heavily involved in the 2010 Haitian Earthquake and saved innumerable lives. Hostin proudly talked about her husband and how he helped people, getting barely anything in return and was reported saying,
"He did whatever he could and most people could not pay him. These needlepoints are often some of the most expensive things people owned. For them to give these to my husband was incredibly meaningful. They are priceless."
Besides their respective careers, the couple also co-own Alivn & Friends, New Rochelle.
We can definitely agree that Emmanuel is an awesome husband and Sunny should, by all means, be proud of him.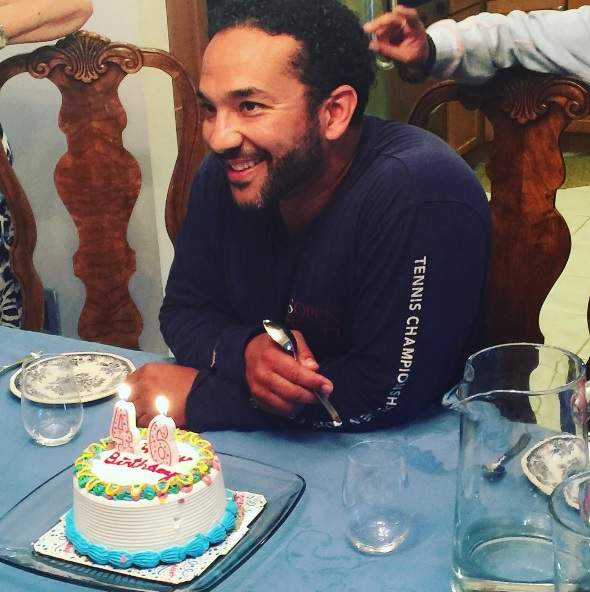 Caption: The Hostins celebrating Hostin's 46th birthday together.
Photo-Credit: Sunny Hostin's Instagram