Entertainment
What Has Nelsan Ellis To Be Called A Gay? Has A Partner Or A Wife To Falsify The Rumors?
Rumors are something that celebs are always surrounded by. As soon as you are a famous person, you get linked with several rumors be it with your personal life or your professional life. The same can be said about "True Blood" star Nelsan Ellis as he is often termed a gay. So what is the actual truth? Is he really a gay? Or does he have a wife or a life partner to shut those rumors?
Let us find out!
Is Ellis A Gay Or Is Straight With A Partner?
Well, Ellis has always been pretty open about gay rights and gay people in a positive manner. He is seen to be supporting gay rights and respecting gay people like he respects straight people. An example of him supporting gay rights was seen when he slammed fellow cast member Luke Grime when Luke quit the series after rejecting to play a gay man.
Ellis told,
"You quit your job because you don't want to play a gay part? You make a big statement when you go, 'I don't want to play this part because it's gay,
He also added,
"You just made a statement, and it has ripple effects."
Luke reportedly quit the series when he found out that his character James Kent was bisexual and was plotted for gay romance.
But Luke's representatives had a different side to the story and said that his departure was due to a scheduling conflict with the shooting of this then of forthcoming movies "American Sniper" and "Fifty Shades of Grey" rather than the story line of "True Blood."
Ellis however, became the victim of gay rumors as he was always supportive of gay rights and also never revealed anything about his love life including a female.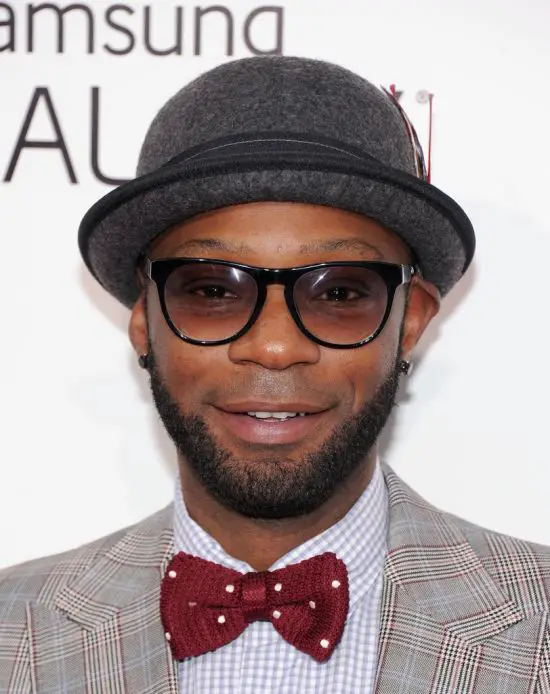 Caption: Nelsan Ellis is often termed a gay for his support to the LGBT community.
Photo Credit: alchetron.com
Ellis said,
"I support it. I think anybody should — I mean — I have my religious views but I don't choose to oppress them on anybody. I think in this country, anybody can do whatever they want to do as long as it's not hurting anybody else or violating the laws of society."
He continued saying,
"If you want to get married to a man then get married to a man, If two women want to get married they should get married. It's not hurting me. The beautiful thing about this country is that I can be a Christian and feel free to do so. Or somebody cannot be a Christian and do whatever that entails. Or somebody can be a Christian and still be gay and I support it. Let gay people get married."
Nelsan himself has not addressed these rumors nor has he opened up about his sexuality.
"I don't answer that question, 'Are you gay or not,' when it comes down to industry people,"
But, some sources tell that he has a wife and is as straight as they come. So let us wait and see if he comes forth with any news on his sexuality in the days ahead.
Born on November 30, 1978, in Harvey, Illinois, United States, Nelsan Ellis is an American actor best known for his roles in True Blood and he also is the star for "Get On Up".
He is someone who has not been lacking success in his career and the works he has done has also been loved by many and as a result, he has been able to cement his place in the industry. Not only has he earned a fair amount of success and reputation, he has also earned some hefty amount of money as his net worth is $3 million.