Entertainment
Whitney Way Thore Grieves For Not Having A Boyfriend Or A Baby! Even Dealt With Fake Pregnant Moments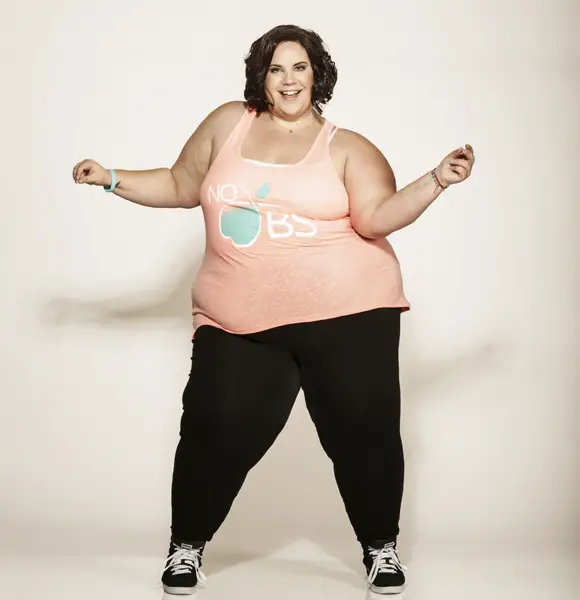 Whitney Way Thore is an American reality star, best known for starring on the TLC reality TV show - My Big Fat Fabulous Life.
Apart from her career as a TV personality Whitney is also a Fat Acceptance Movement activist, who motivates other people struggling with weight gain. She believes that making a weight loss doesn't increase a person's value.
Further, she is also the founder of the No Body Shame online campaign.
Whitney Way Thore's Boyfriend/ Engaged
Someone has put a ring on Whitney Way Thore. The reality star got engaged to her boyfriend Chase Severino on 9th October 2019, during a trip to France. But, the news of their engagement came on 3rd December 2019, via a post on Whitney's Instagram, captioned,
"Chase and I got engaged on October 9th in Paris and I'm quite possibly the happiest woman alive. It has been REAL hard to keep this a secret!"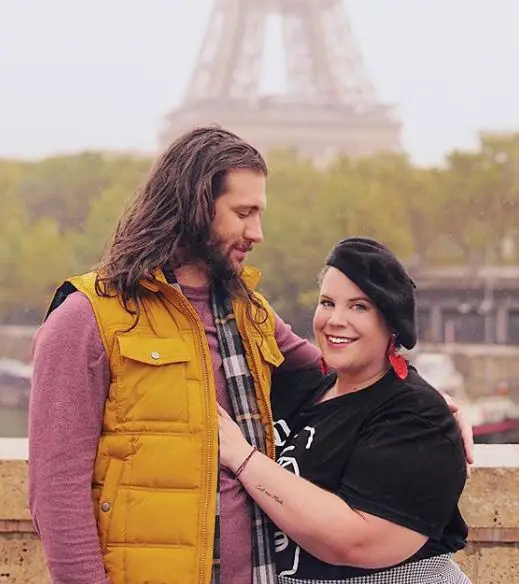 Whitney Way Thore with her boyfriend Chase Severino in Paris in October 2019 (Photo: Whitney Way Thore's Instagram)
Whitney and Chase - who first went public with their relationship back in April - initially met through a mutual friend and felt an immediate attraction with each other.
Unlike Whitney, Chase is not a reality star or a public figure, so not much is known about Whiney's new man. However, the seventh season of My Big Fat Fabulous Life - which is set to premiere on January 2020 - will sure lift up the curtains from the mysterious Chase. 
Past Relationships/ Pregnancy
Well, Whitney is definitely over the moon right now. However, she has not exactly been the luckiest when it comes to her love life. Over the years, she has dealt with cheating exes and harsh breakups.
Among her past relationships, the most significant one was with a guy named Lennie Alehat. At one point, Whitney even announced that she was pregnant with his baby. She had her pregnancy test done three times, and it was all positive and even announced the big news on her reality show, My Big Fat Fabulous Life.
But, the good news did not last long as things changed when she consulted a doctor. It turned out that she was suffering from a medical condition called polycystic ovarian syndrome, which produced pregnancy hormones in her body and showed a false result.
The news left Whitney with disappointment. Moreover, her relation with Lennie Alehat also took a turn and the two eventually parted ways.
Short Bio/ Career
Whitney Way Thore was born on 14th April 1984. Her parents are Glenn Thore and Barbara Thore. She also has an older brother named Hunter Thore.
Whitney, who initially started her career as an on-air radio show producer in North Carolina; first garnered attention from her viral video titled "A Fat Girl Dancing'' in 2014.
Soon after, she landed a part on the TLC's reality television program - My Big Fat Fabulous Life, which first premiered on 13 January 2015. By 2019, her reality show has successfully aired it's six seasons.
Well, Whitney earns quite a good salary from her reality show. To be more precise, she enjoys an estimated net worth of $1.5 million.
Further, Whitney Way Thore has established herself as a role model for many women who take a step back due to their body appearance. She is a true inspiration for many women.