Entertainment
William Hurt, Death Hoax Debunked! Vehemently Battling Cancer & Winning
American actor, William Hurt is considered one of the most excellent actors of the 1980s and 90s. The actor is famed for his real-life portrayal of every character he played.
As fame brings along various rumors, the Washington DC native also had to deal with death hoax after his intense battle with cancer. The actor was even compelled to release a statement about his well being after a Facebook page, calling him dead went viral, and his struggle with cancer aided to further the rumor.
Survives Cancer; Death Hoax Debunked
William Hurt, an Academy Award winner for the movie Kiss of the Spiderwoman, had prostate cancer in 2012. After three years of continuous medication, the actor was reportedly free from disease.
His spokesperson confirmed to The National Enquirer in 2015, that the actor was now in remission after treatment of his cancer three years ago. The spokesperson stated,
William Hurt was diagnosed and treated for prostate cancer three years ago. He is in remission and William has been working professionally the entire time and is in the best shape of his life."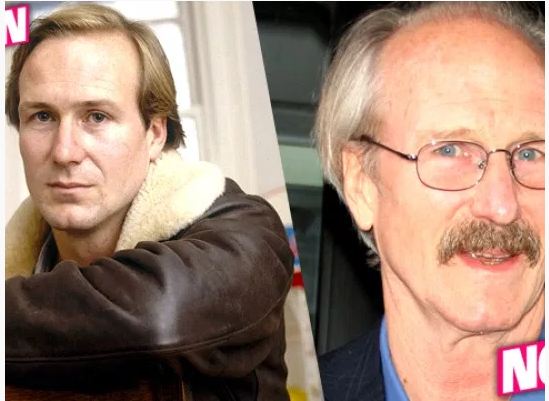 Before After photo of William Hurt after his three years long, intense battle with cancer (Photo: mediamass.net)
Three years after his cancer, there emerges a Facebook page titled RIP William Hurt on 9 April 2017, out of the blue, which attracted around a million likes. The page contained the message:
"At about 11 a.m. ET on Monday (April 09, 2018), our beloved actor William Hurt passed away. William Hurt was born on March 20, 1950, in Washington, D.C. He will be missed but not forgotten. Please show your sympathy and condolences by commenting on and liking this page."
The veteran actor's death rumors spread like wildfire, which soon many fans joined to give their side of condolences. The rumors also sent the Twitterati into a frenzy, and the news also gained inches long columns in several news outlets.
However, a day later, the actor's spokesperson announced that the actor was alive and kicking on 10 April 2017. The spokesperson's statement read:
"He joins the long list of celebrities who have been victimized by this hoax. He's still alive and well, stop believing what you see on the Internet."
William Hurt's death news attracted a lot of media coverage because of his vast popularity due to the varied roles he had portrayed in his chequered career.
Oscar, Sexual Allegation, And Womanizer
William Hurt was nominated for the Golden Globe best debut actor for his movie altered states, in 1980. However, his rise to prominence came after his portrayal Luis Alberto Molina, a gay drag queen, which won him the Academy awards for the best actor in 1986.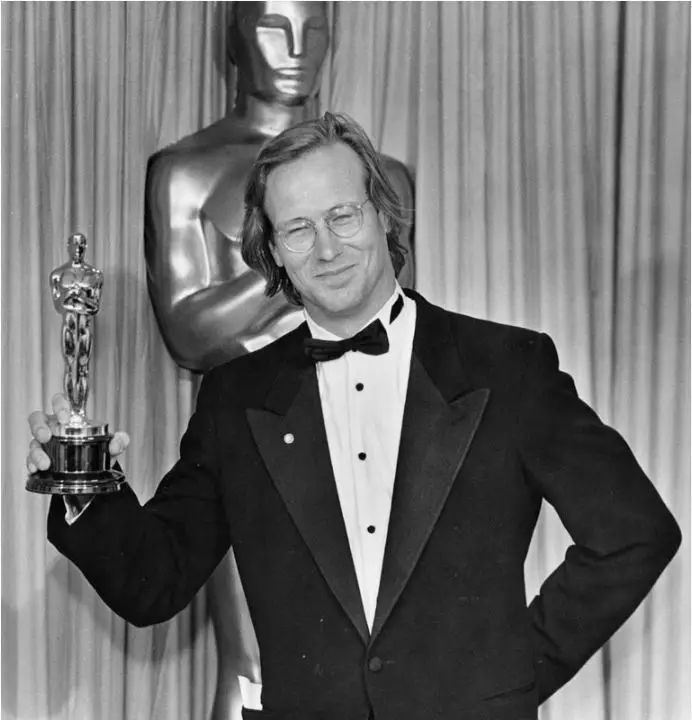 William Hurt after winning the academy award for best actor in 1986 (Photo: photos.lapl.org)
William Hurt's acting career has led to him being credited for more than 100 movies and more than 20 television series and numerous awards, and a net worth of $18 million. However, life was not always rosy for the actor as he had attracted lots of controversies, during his chequered career.
The actor married three times, had two casual live-ins with his partners leading to claims about him being a womanizer.
Likewise, The Children of a Lesser God actor also attracted controversy because of flings with numerous women during his time.
The father of four was accused by his co-actor of the movie, The Children Of a Lesser God, Marlee Matlin in her biography I'll scream later, published in 2010, of abusing her physically and emotionally during the late 80s, when the pair were reported to be in a relationship. The actor denied the allegations and further explained that he had apologized for the hurts he had incurred to Matlin.
Despite the constant bickering about the actor's personal life, one thing remains certain, that William Hurt is one of the most exceptional actors to grace the Hollywood. William Hurt has played a variety of characters on screen in every genre, he was lauded for his serious roles but also impressed the viewers with his comic timing in the 1987 comedy, The Broadcast News.
The actor continues to give his best even today at the age of 68 and still has plenty in his lockers to offer.