Entertainment
Willie Edwards Wiki: His Age, Married Status, Family and Everything We Know of Him So Far
The pair of father and son: Junior and Willie Edwards are best known for starring in the History Channel reality series Swamp People, where they went hunting and fishing on bayous and waterways in South Louisiana.
The duo grabbed the interests of people through their dodgy activities, and we kept knowing them more and more through their on-screen appearances. But how much do we know them in person?
Being on the show, Willie made fearless maneuvers to catch big alligators and appeared as a good son for not reacting to his father's yells and shots targeted to him.
We have encountered many of such situations between the dad and son on screen, but we still lack much more things about the Edwards. Today, we shed some light on the life beyond the screen of the duo in this wiki-like bio of Willie.
The Family Background Of Willie Edwards:
Willie Edwards belongs to a small family and is the only son of his parents. His father, Junior Edwards is a happily married man to wife Theresa Edwards, whom we saw together in Swamp People.
While Theresa is less familiar, but the father and son duo had been the highlights of the reality show since the very first season of the series till the sixth. However, in the latter seasons, we only witnessed the participation of Willie in the show.
Caption: The Edwards in the show hunting alligators to collect tags (Published on Apr 22, 2011).
Willie, who seems to be a teenager, has now become an American reality television personality along with his dad and are now the commercial fishermen, accumulating a net worth of $500 thousand in their account.
They hunt for animals such as alligators, crabs, crawfish, deer, and frogs
Besides the job, Willie and his father Junior are also active in social media. They have a joint facebook account to interact with their fans actively, where they have shared several pictures from the show.
This upcoming post shared by them displays the fearless Edwards with an alligator in between them.
Moreover, we can also see the Edwards collecting tons of fishes.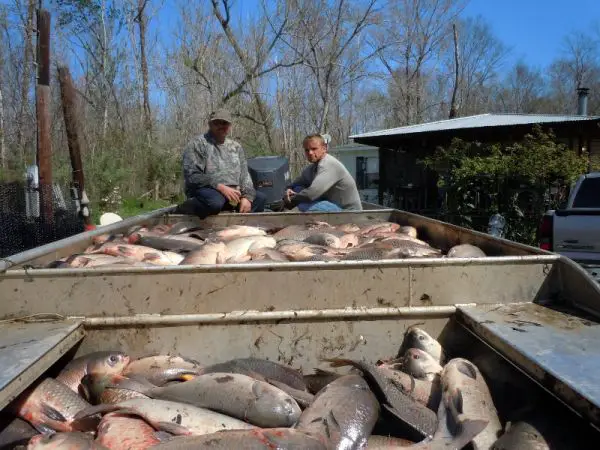 Caption: The hunter father and son duo with their hunt-of-the-day (fishes).
Photo Credit: juniorandwilllieedwards.com
Well, it is not only about the male Edwards, but Theresa was also active on the job assisting her husband and son. There was a moment when she was handling a mouth of an enormous alligator along with her husband.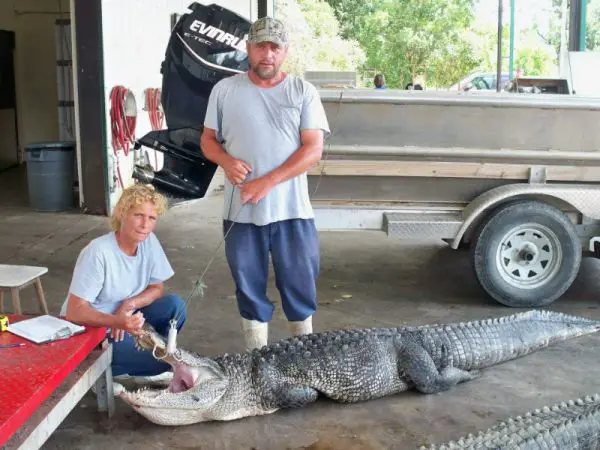 Caption: Junior and his wife Theresa handling an alligator.
Photo Credit: juniorandwilllieedwards.com
The Edwards family also runs a website called juniorandwillieedwards.com, where we can watch the family's photo gallery and perform other tasks such as booking and view their events' schedule.
The site eventually lacks the bio of the family, so it's a hard part to track their details. Additionally, Willie is not supposed to be involved in any dating affairs nor is a married man, as he hasn't revealed any of such relationships to the media.
Stay with us to keep up with the emerging updates on Willie Edwards and his family!