Entertainment
Writer Stephen Merchant: Why is he not Married Yet? His Dating History with All Girlfriends
What rule implies for a man to find love? Does the standard TDH rule serves the purpose or has humor made its way to the top? It might be so in actor/comedian Stephen Merchant's case because lately, the women he's been dating are way out of his league, but either way, he is still getting them.
Merchant has been in the comedy business since 1998 and is one of the funniest guys around. And over the time he has been able to swoon over some gorgeous women. Let's talk about his love affairs all along his journey.
Too Tall To Find a Wife?
Though Merchant's humor save him in almost every situation with the ladies, his 6ft 7 inches large frame is what he blames when it comes to his failing relationships. The never been married actor is so tall that he can make all his girlfriends look like tiny figures in front of him. And he believes that he is too tall to find love.
He admitted that his height was the reason for his not-so-good bedroom performance. He said in 2011,
'If they're down there and I'm up here, it's a bit tricky.'
At the time Merchant acknowledged this fact, he was on a nationwide stand-up tour called 'Hello Ladies' and thought of finding himself a wife while on tour. He revealed his loneliness and expressed,
'It's lonely. I'm looking for a woman with the body of Kelly Brook and the mind of Stephen Fry.'
List of Stephen Merchant's Girlfriends:
Claire Jones:
Stephen Merchant started dating Claire Jones, a British producer in 2007. Claire has produced movies such as Kill List, Sightseers. The couple eventually parted ways in May 2009.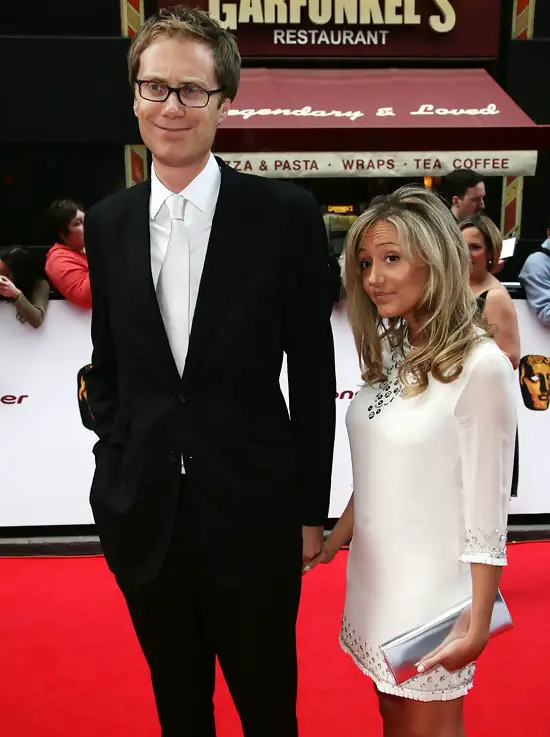 Caption: Stephen Merchant towering over his then girlfriend Clarie Jones at the British Academy Television Awards red carpets, May 2007.
Photo credit: zimbio.com
Rose Byrne:
Stephen and Australian actress Rose Byrne were rumored to be dating around 2010 as they were spotted together, out in a movie theater. But the talks were set to rest after a revelation that the two were enjoying a night out of work as the two were shooting a movie together.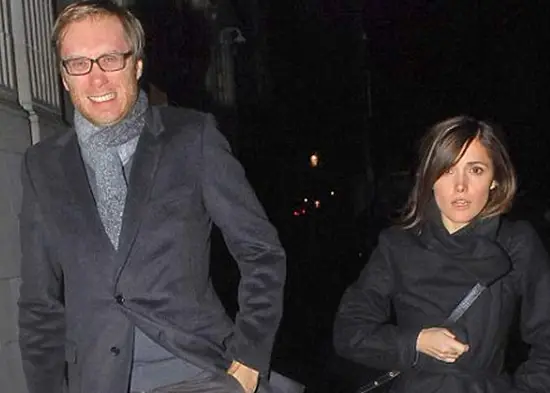 Caption: Just work buddies, hanging out. Stephen Merchant after the movie date with co-star Rose Byrne.
Photo credit: static9.net
Hayley Atwell:
Stephen and American-British actress Hayley were linked together in 2013 when the couple was spotted together, leaving a club in London with big smiles on their faces, hinting that they enjoyed each other's company.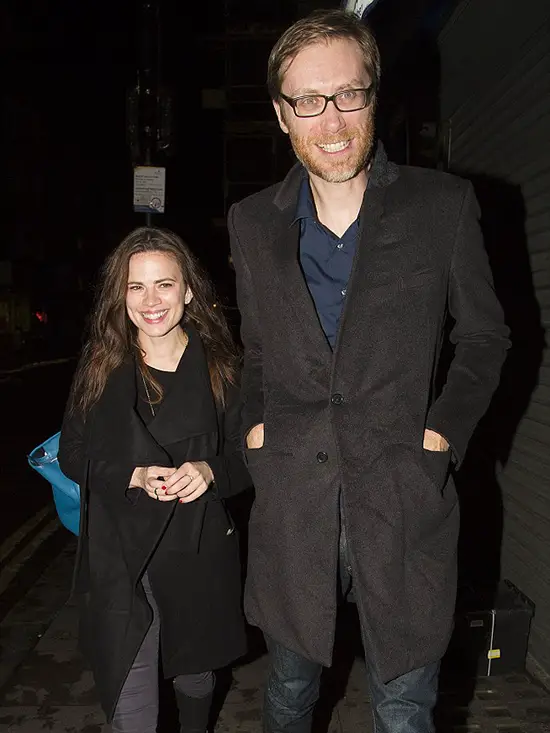 Caption: All smiles here. Actors Stephen Merchant and Hayley Atwell smiling for the camera after a cozy date at London's Groucho Club.
Photo credit: dailymail.co.uk
Christine Marzano:
Stephen and model/actress Christine Marzano made major headlines back in 2015 as their dating confirmed. His sense of humor might have been the ultimate reason to snag a hot girlfriend like Christine, who was also involved in a car crash with Stephen back in February 2015.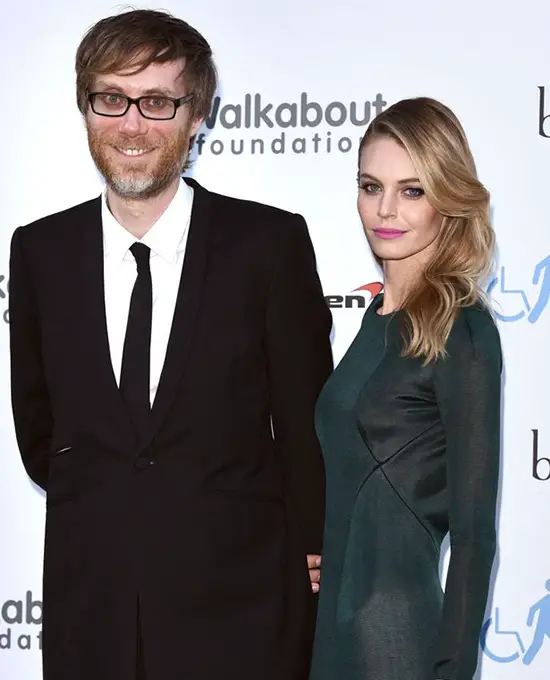 Caption: Not so tall now huh! Stephen Merchant with his actress girlfriend Christine Marzano at the Walkabout Foundation's Gala.
Photo Credit: mirror.co.uk
However, it is not sure right now if he is dating anyone because Merchant has not been seen with his last girlfriend Christine Marzano. Stephen, who has earned a net worth of $40 million from his comedy shows and tours, has been using his stand-up tours to search for a perfect wife, with Kelly Brook's body and Stephen Fry's mind.