Entertainment
Zanna Roberts Rassi Bio: Inside her Married Life with Husband and Their Dinky Family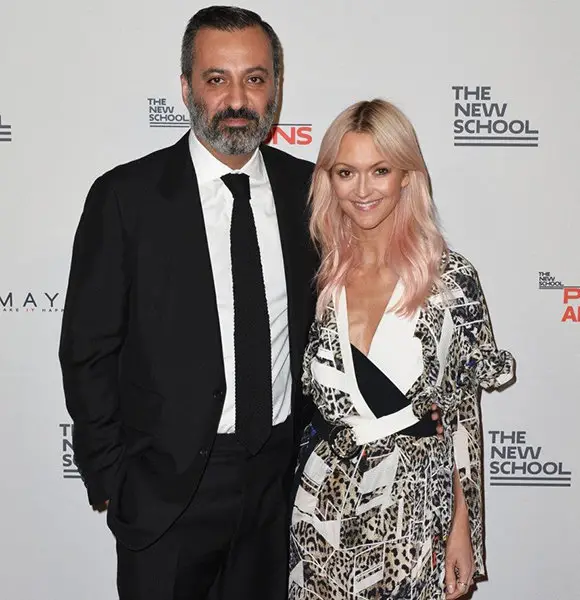 Maintaining a balance between one's professional and personal life is one tough work! 
However, to the fashion editor, Zanna Roberts Rassi, finding the right balance is a no sweat! Besides being a busy person in her career, she is a wife to her wonderful husband and a mother to her adorable children. 
Well, why not take a look at the blissful married life of Zanna Roberts Rassi along with her short bio today? 
Zanna Roberts' Content Married Life:
The fashion editor and correspondent, Zanna Roberts Rassi leads a beautiful life with her romantic husband and kids. Talking about how the lovebirds first met, her husband, Mazdack, shared,
" The first time I saw Zanna was at MILK. She is the editor so, she was like looking for a photographer. So, then I was like, "Who's that girl," I said, I swear, that's the girl for me" 
Caption: Zanna Roberts and her husband explain their first meeting ( Published on February 9, 2016 )
Additionally, during an interview with Wetpaint, Zanna revealed that Mazdack proposed to her in a field of cows in the UK, 
"I was doing a shoot for Marie Claire UK where I worked at the time. Rassi was in the lobby area, on the play station. The photographer, Michael Williams, introduced us, Rassi pursued; I left back to the UK… he pursued… I fell. Two years, millions of air miles and fabulous romantic meets later (such as insane trips to Iceland because it was the half way point) I moved to NYC. Six months in he proposed in a cow field in the UK."
Zanna got married to the real estate/fashion entrepreneur and co-founder of Milk Studios and Milk Makeup in June 2010. As per sources, the couple stepped up to a husband-wife relationship from boyfriend-girlfriend after three years of dating each other.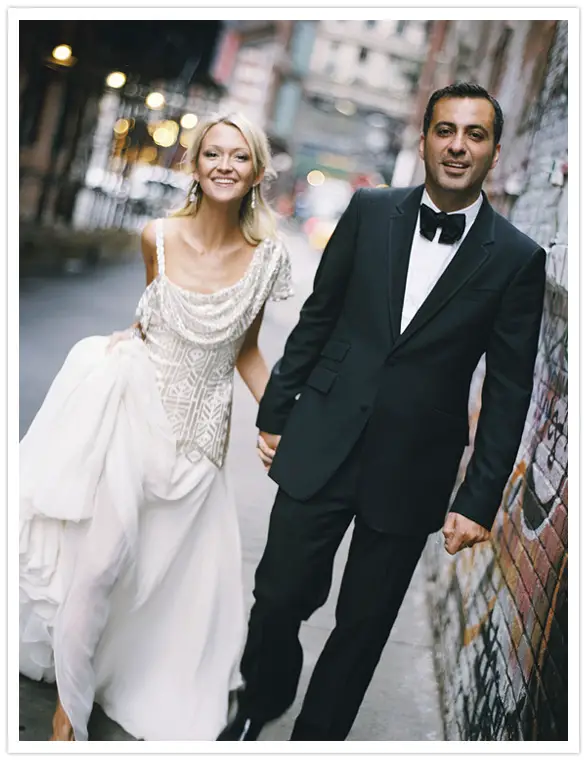 Caption: Zanna Roberts Rassi and her husband, Mazdack Rassi on their wedding.
Photo Credit: Pinterest
Four years into marriage and the duo was blessed with not one, but two bundles of joy: their two twin daughters, Rumi and Juno. Zanna often shares cute pictures of her adorable daughters on her social media. Take a look at one!
We're sure their family feels complete with these two cuties giving the couple reason to love each other even more.
Zanna Roberts' Professional Life:
The beautiful Zanna Roberts Rassi, who celebrates her birthday on February 22, is more than just a wife and a mother. She is known as the senior fashion editor of Marie Claire US and a fashion correspondent for E! News. Her creative styling tips, dedication, and hard work are some of the things that sent her soaring in her career. 
Additionally, she co-founded the MILK Makeup cosmetics brand with her husband and other partners. The company focuses explicitly on good quality products and has already been a favorite amongst many makeup gurus in the beauty industry.
Although she has a hectic schedule up her sleeve, she is someone who always enjoys her work to the fullest and doesn't feel like she has worked a day. 
Taking a trip down the memory lane to the beginning of her career, Zanna shared she got into her job.
" At aged 21, I booked a six-month trip to Australia. Ticket and visa in hand, I got a call from Marie Claire UK Beauty Director Susanna Cohen, offering me a job as a beauty assistant (I had interviewed thinking no chance!). I knew Oz was not going anywhere, but this opportunity was. I still haven't made it to Australia but I never once looked back. "
Further, Zanna offered a piece of advice emphasizing to always be happy and keep evolving, 
" Truly, that's the best advice I can offer. Success is about never standing still and always moving on to the next thing. " 
No wonder she has achieved great success in her career.