Entertainment
ZellSwag Married And Has Wife? Because Everybody Questioning He's 'Gay'
As everything as two sides to it, maintaining a lifestyle in Hollywood is just the same! 
Life as a celebrity may seem glamorous most times, but it is tough when endless rumors surround them. Similarly, the life of a musical artist and fashion designer, ZellSwag from a distance, looks pretty fabulous, but it is not the same when you turn the page to his personal life.
Moreover, he has also been encircled by gay rumors so, today let's get to the core of it to find out the truth of the story and know if he is married to have a company of a wife or not?
ZellSwag Married? 
ZellSwag may have a lot of drama going on on-screen, but when it comes to his love life, he is tight-lipped about it. He is not someone who publicly flaunts his relationships; not even in his social media.
However, ZellSway was once in a dating affair with Joe Exclusive. Yes, you heard it right! Zell was in a relationship with a boyfriend and not a girlfriend.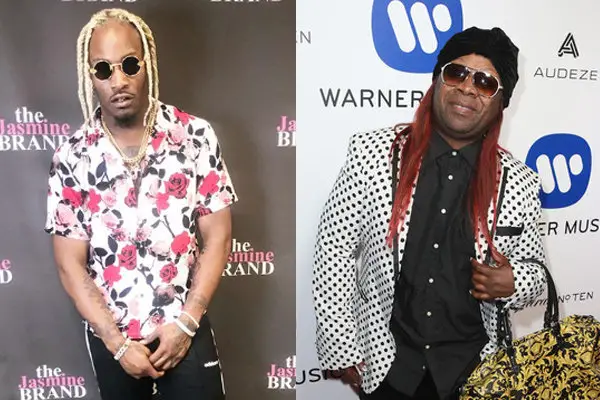 ZellSwag and his former boyfriend, Joe Exclusive
While talking about his feud with Masika Kalysha and Misster Ray in the franchise of popular show 'Love & Hip Hop,' he mentioned about his boyfriend back in October 2017 as,
"It truly started when I called her feet dirty. The reason I did all that f**k s**t was because her and [Misster] Ray had (my ex-boyfriend) Joe [Exclusive] outside, trying to bring Joe in. As a friend, you don't do s**t like that. I would never bring Alexis [Skyy] in on her because I know their true beef. Just like she knows me and Joe's relationship. I used to f**k people over her house."
As much as his past affair with Joe might give the idea to the public that he is a gay man, Zell himself stated that he wouldn't label himself of a particular kind of sexuality. He explained, he is neither gay nor straight or anything else; he is just himself.
 " I don't Identify as nothing, I don't identify as bisexual. I identify as Lazell Shaw.I'm 29 years old."
He opened up and said that he has dated men but has been involved in real relationships with girls. He also shared that he wants a real family with a wife and kids. 
" I've been dating guys since I was 23…I've never been in a full relationship with a guy, I've only been in real relationships with girls…I came to a point in my life where I want a real family with a wife and kids. With guys it's truly only sex…with girls I had real relationships. "
So, it seems like there is a possibility of Zell getting married in the future! 
Nevertheless, it's not as easy to deal questions regarding your sexuality. According to reports in VH1, Zell still faces difficulty with his family. He opened up saying his mother wants grandchildren and that he feels guilty at times when it comes to his sexuality. 
Further, he confessed that neither he is gay nor is straight; he is simply Zell Swag.
But, nothing has changed as he still leads a low-key personal life; further, he doesn't give away any information regarding his love life and continues to keep his fans in the dark. However, the chances of Zell enjoying an affair behind the curtains remains valid.
Meanwhile, Zell who is 30 years of age, is enjoying every bit of his life as a popular figure. He is serving his fans with a lot of new merchandise for purchase as well as new music. 
Recently on January 22, he shared that his new single, 'Married To Gucci' would drop on the day of his birthday on January 29. 
As they say, 'The best revenge is, success,' looks like Zell is living by the motto, well.