LifeStyle
Best American Eagle Dresses | Sweater, Maxi, Shirts
If your wardrobe doesn't contain any clothes from American Eagle, punch yourself on the face! No, seriously! Can you even call yourself a fashionista if you're not hipped to the cultural phenomenon that is American Eagle?
Supreme, Off-White, A Bathing Ape and Stussy are the street brands that the cavemen are made up of, or better yet, your parents, uncles, and aunts have gotten into already. And the chances are: all the cool kids on the block have already moved to a more exciting clothing line, preferably -- American Eagle.
Seen your favorite rapper donning a gorgeous sweater during a club appearance? It's probably courtesy of American Eagle. Found shirts you didn't realize you needed but always wanted? American Eagle - with its immense catalog of clothing - got your back.
Ever dreamt of locating a platform where you could have options to buy all sorts of pants, be it black or white? American Eagle might have what you are looking for all along.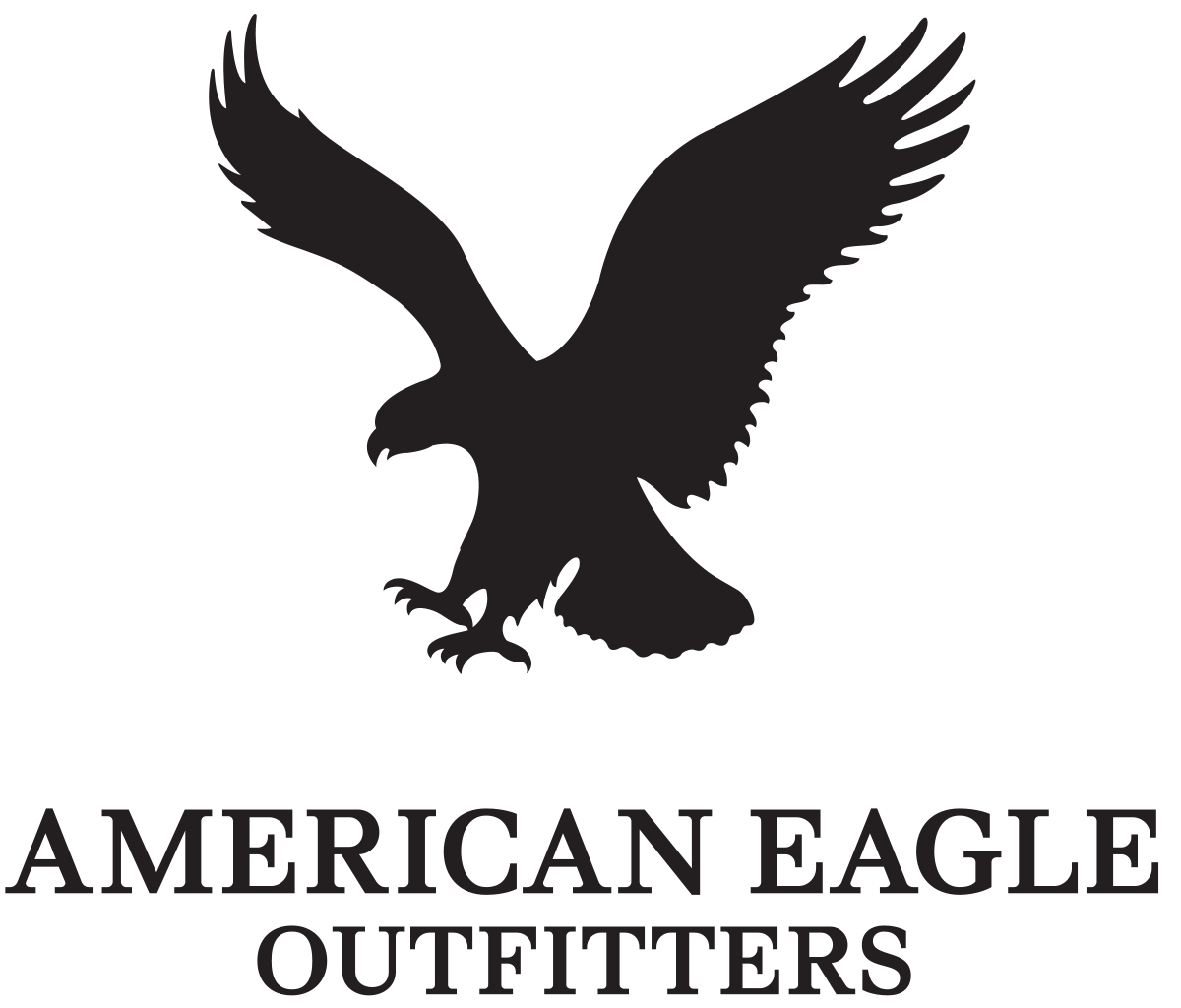 New American Eagle Outfitters introduced in 2018 (Photo:- shopcrossgates.com)
While the Pittsburgh-based lifestyle clothing and accessories retailer may not garner the same recognition as other high-end brands such as Gucci, Armani, Valentino, Fendi, and Versace now, but the affordability feature makes it all the more attractive to its demographic. After all, we - the millennials - are the "broke generation."
With its vast catalog of clothing to explore, you might face difficulties finding the "it" clothes on its website. Frankly, one could easily get lost in the sea full of dresses.
More Lifestyle From Live Ramp Up:- Bitter Kola: Best 4 Amazing Health Benefits & It's Side Effects 
Thus, recognizing the need of our readers - both men and women - we have listed the best American Eagle dresses. These outfits encompass everything sweater for males to maxi for females!
For Fashion-Savvy Men
Believe it or not, American Eagle was the direct outcome of its founder Jerry and Mark Silverman's actions to diversify the Silverman family business whose demographic was mainly female-centric.
Judging by the popularity of the sweaters, shirts, and pants for men for sale on its website, one can understand why they would choose to give it continuity. Nonetheless, take a peek at the best of the bests.
Best American Eagle Sweaters
Not just to combat cold, but Sweaters by American Eagle serve as a multi-purpose article of clothing. 
1. AE Crewneck Sweater
55% Cotton, 25% Acrylic, 15% Nylon and 5% Wool, the gorgeous is going on sale for a mere $19.99 (Photo:- ae.com)
2. AE Texture Block Popover Shawl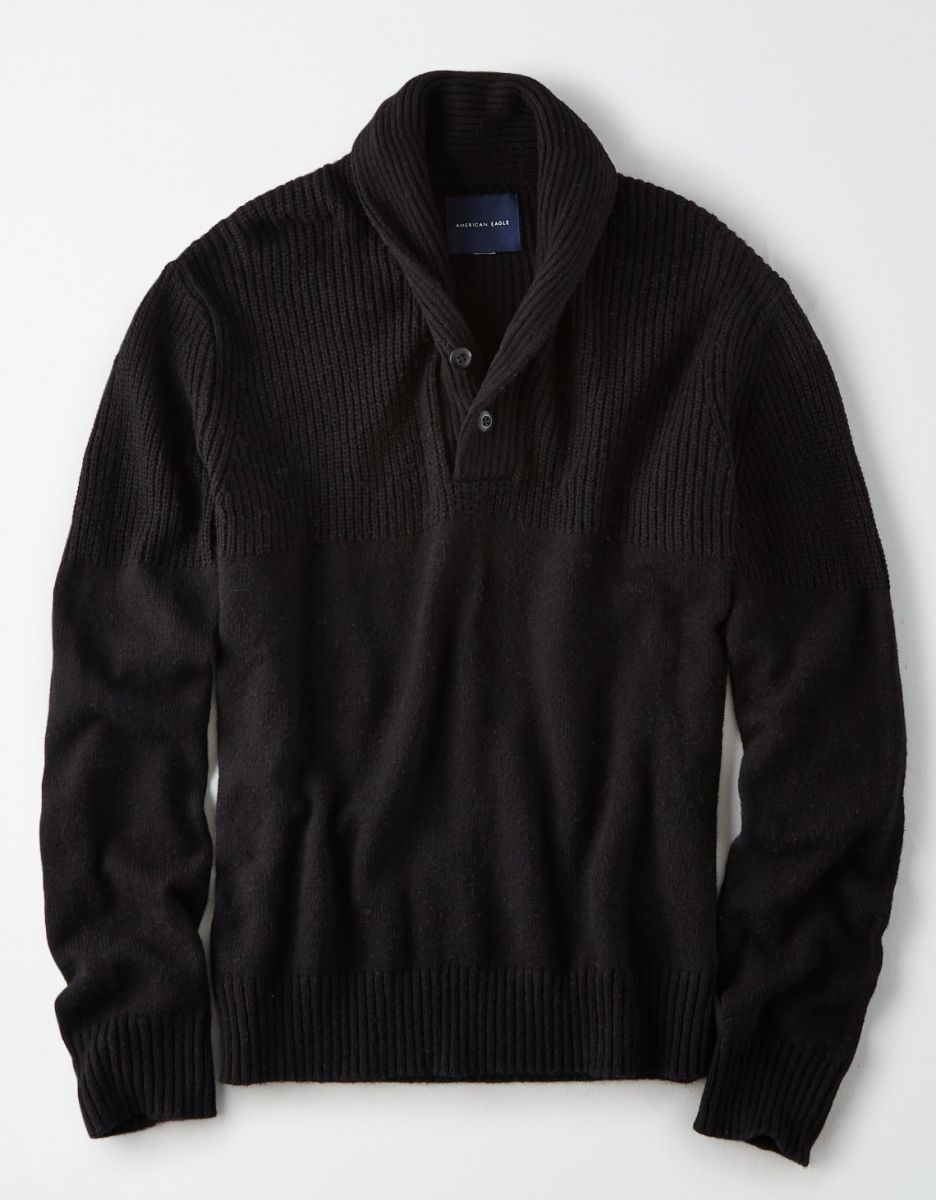 At $23.98, this incredibly fabulous black sweater sounds like a steal (Photo:- ae.com) 
3. AE Baja Sweater Oatmeal Heather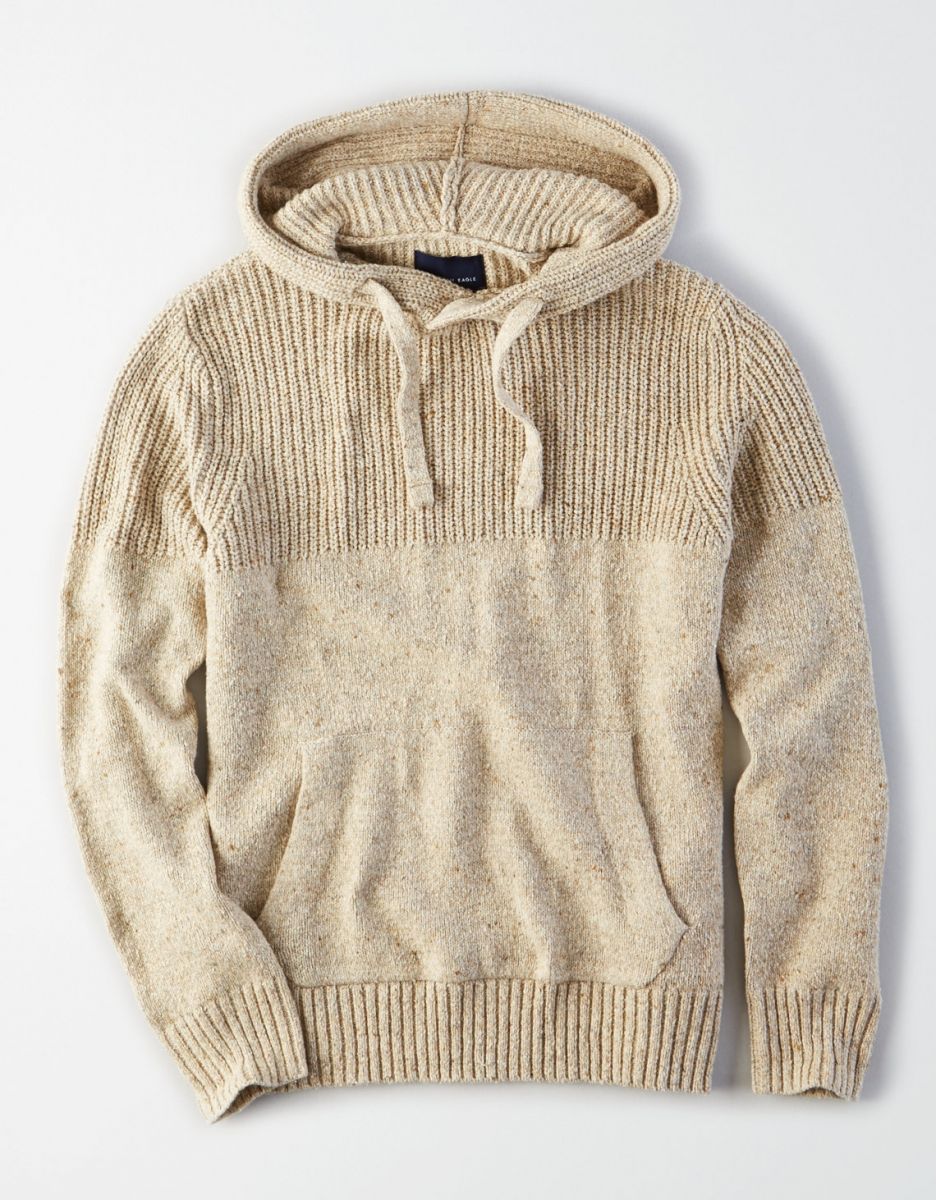 Although styled like a hoodie, AE Baja Sweater Oatmeal Heather is everything a sweater should aspire to become (Photo:- ae.com)
Best American Eagle Shirts
It's tough not to love a man with stylish shirts and American Eagle t-shirts at that. Good luck hating on that!
1. Color Block Oxford Shirt Multi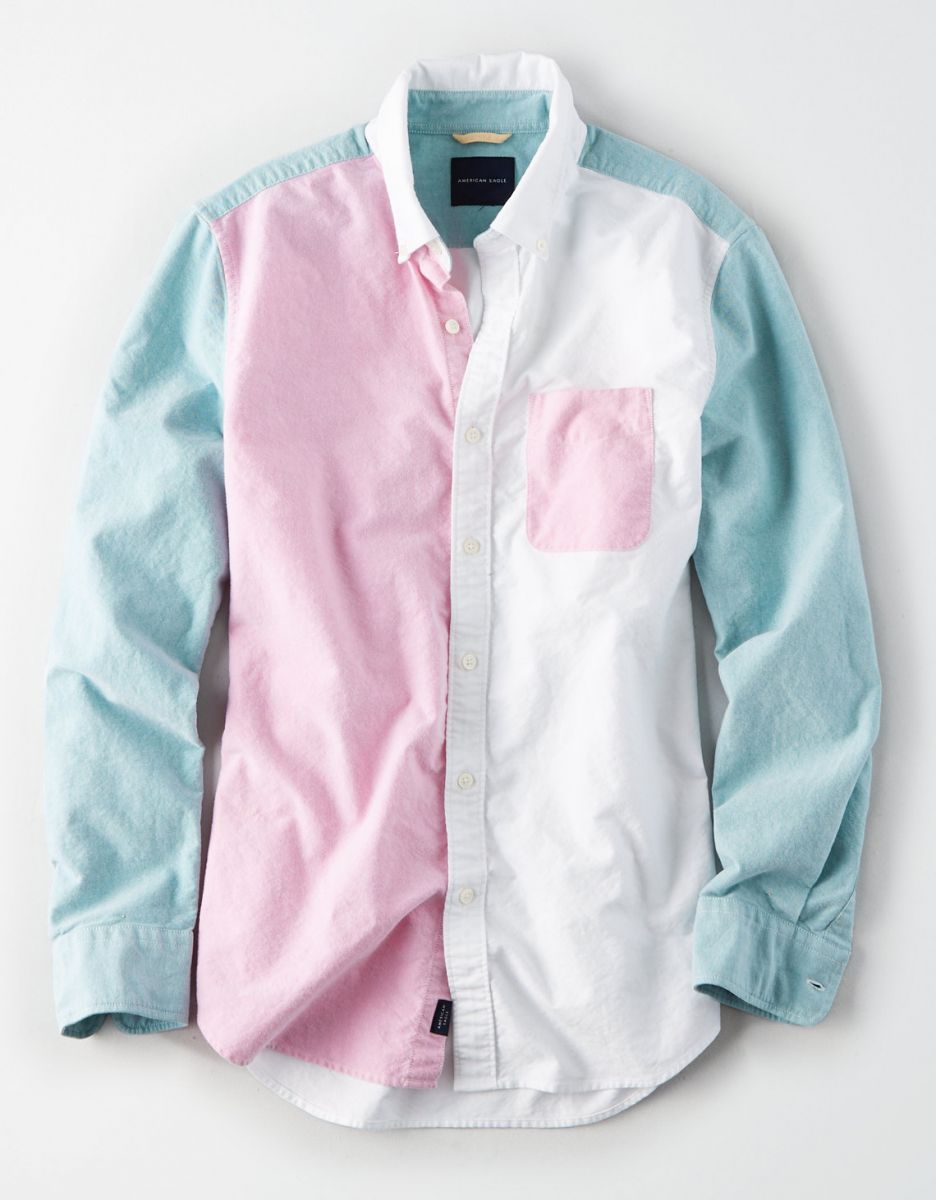 At $39.95, it's worth every penny (Photo:- ae.com)
2. Seriously Soft Oxford Button Down Shirt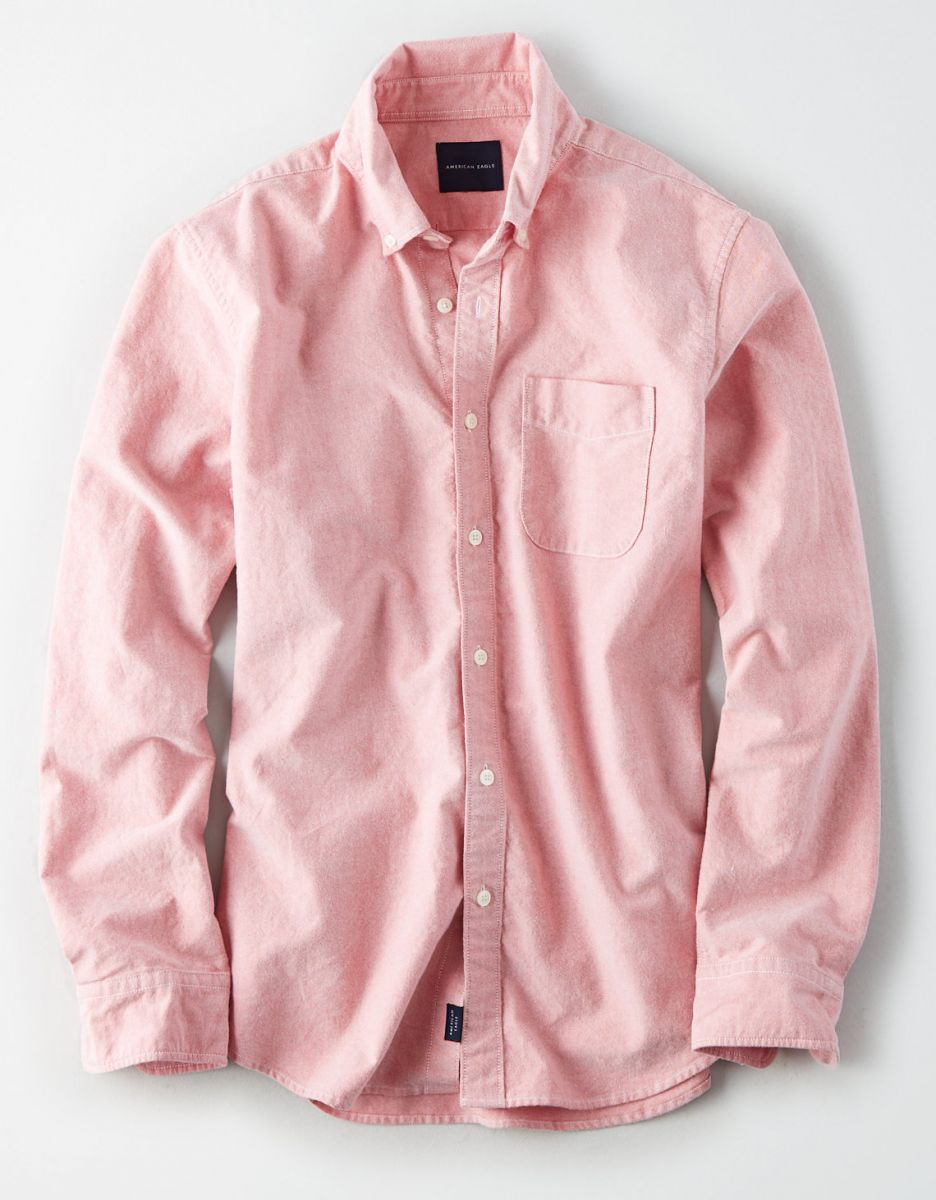 100% cotton ensures all-day comfort (Photo:- ae.com)
3. Oxford Button Down Shirt White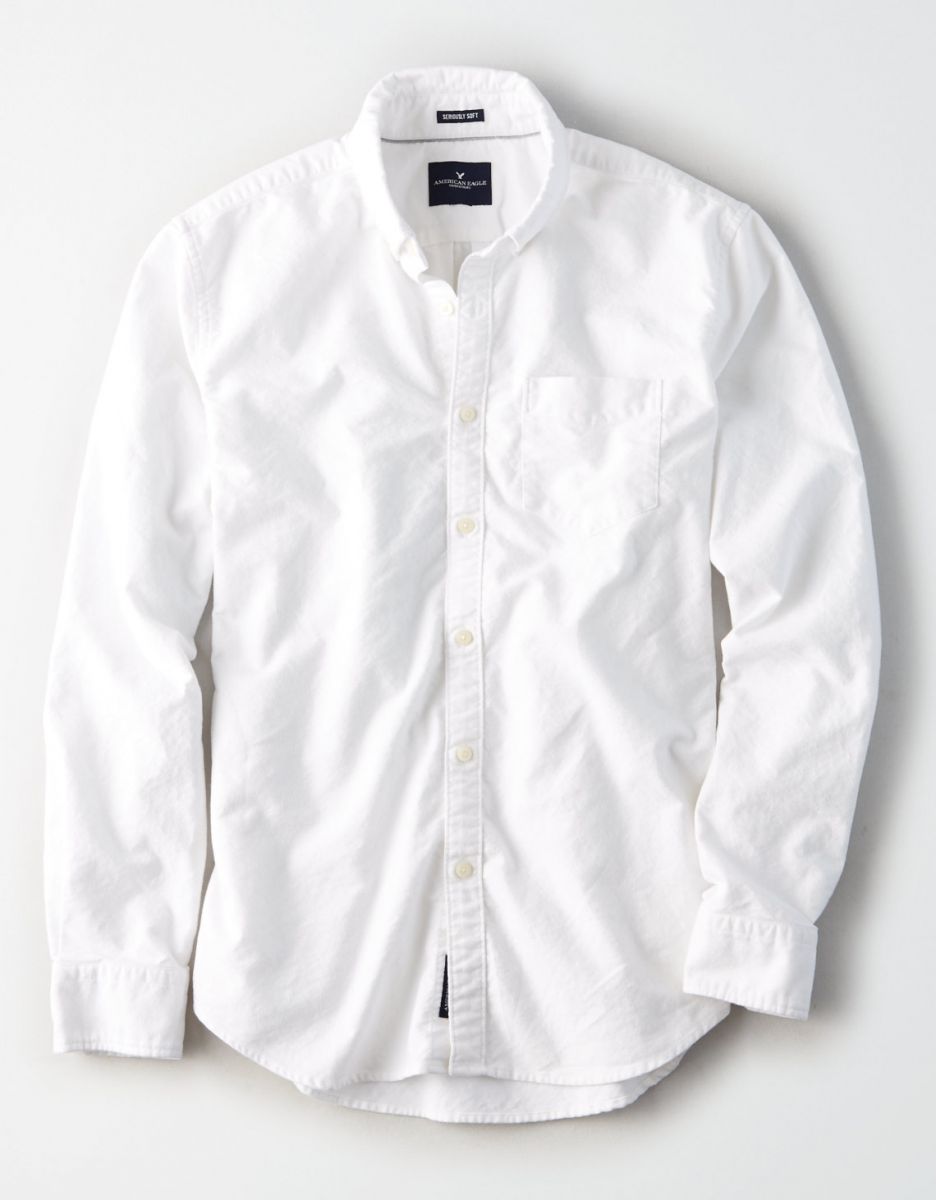 With a coat or without it, this $39.95 white shirt will stand out (Photo:- ae.com)
Best American Eagle Pants
For men, pants are just important as the family jewels they are trying to hide with them. Hideaway in style with these best American Eagle Pants!
1.AE Ne(x)t Level Khaki Jogger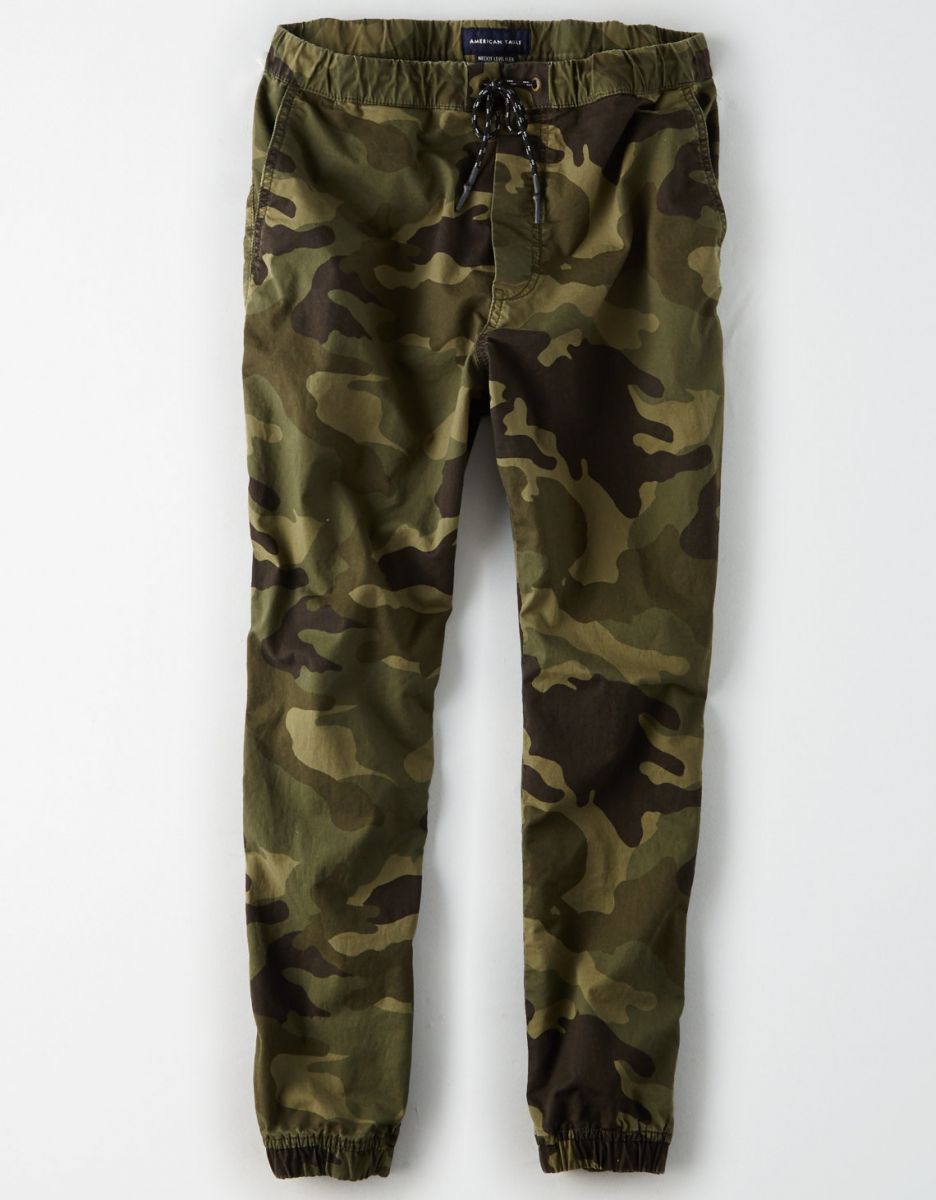 Showcase the inner soldier in you with this camo pant from American Eagle (Photo:- ae.com)
2. AE Ne(x)t Level Skinny Jean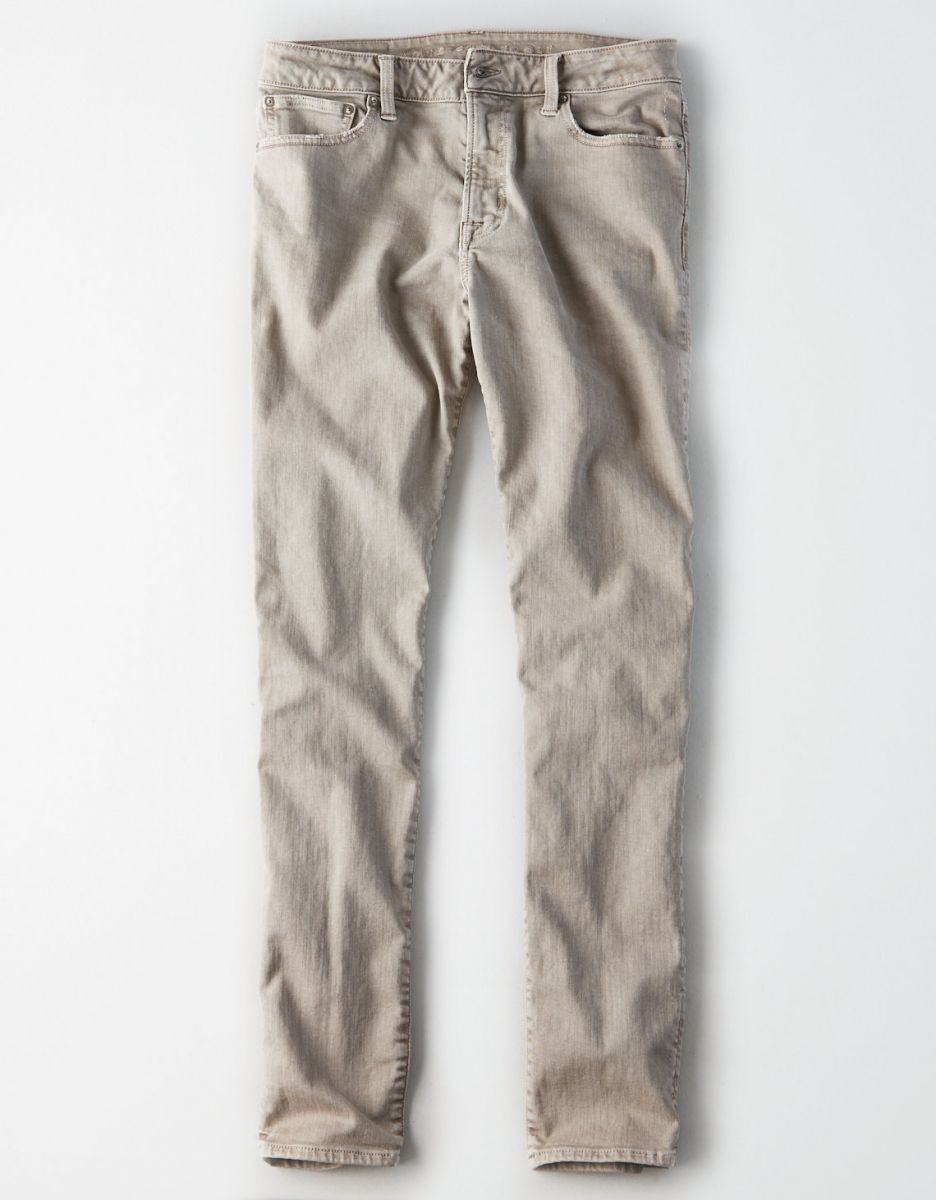 With a price tag of $37.46 a pop, this white pant is just right and not too tight (Photo:- ae.com)
3. AE Flex Slim Straight Pant

97% Cotton and 3% Elastane, AE Flex Slim Straight Pant is a style personified (Photo:- ae.com)
If you think American Eagle has some slick clothes for men, wait until you take a gander at the women dresses it sells on its website.
For Fashion-Savvy Women
As previously mentioned, the Silverman clan founded the apparel company to diversify their portfolio and tap into the lucrative female clothing market. To some degree, American Eagle has indeed met its goal.
Another List You Might Enjoy:- 2019 Best Dating Apps | Top Free Online Apps Of All Categories
Today, it offers a wide range of women-centric clothing items, some of which we've listed down below. Of course, these are the best of its crops.
Best American Eagle Sweaters
1. Aerie Campfire Chenille Sweater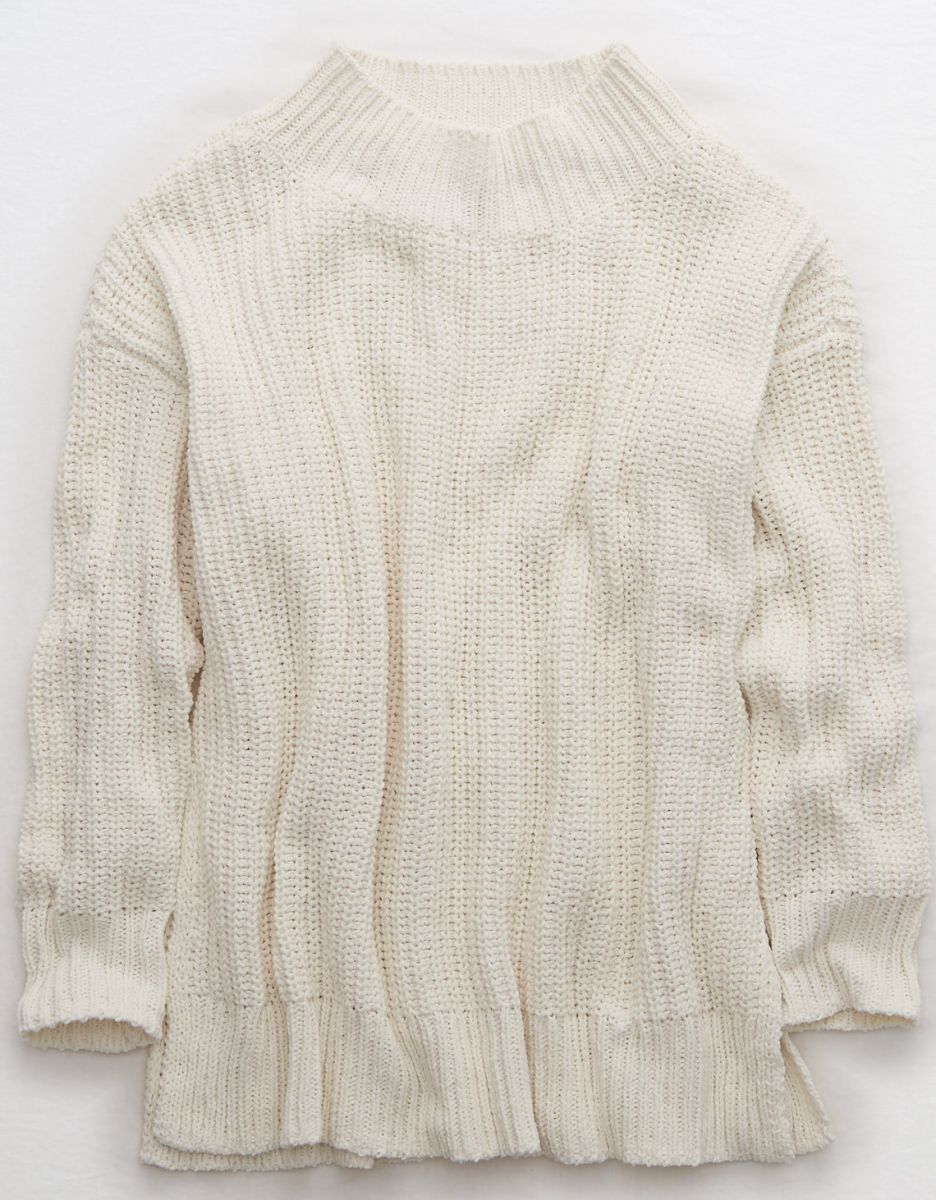 Constituting 60% cotton and 40% acrylic, this white sweater from American Eagle best goes with high-waisted pants (Photo:- ae.com)
2. AE Henley Pullover Sweater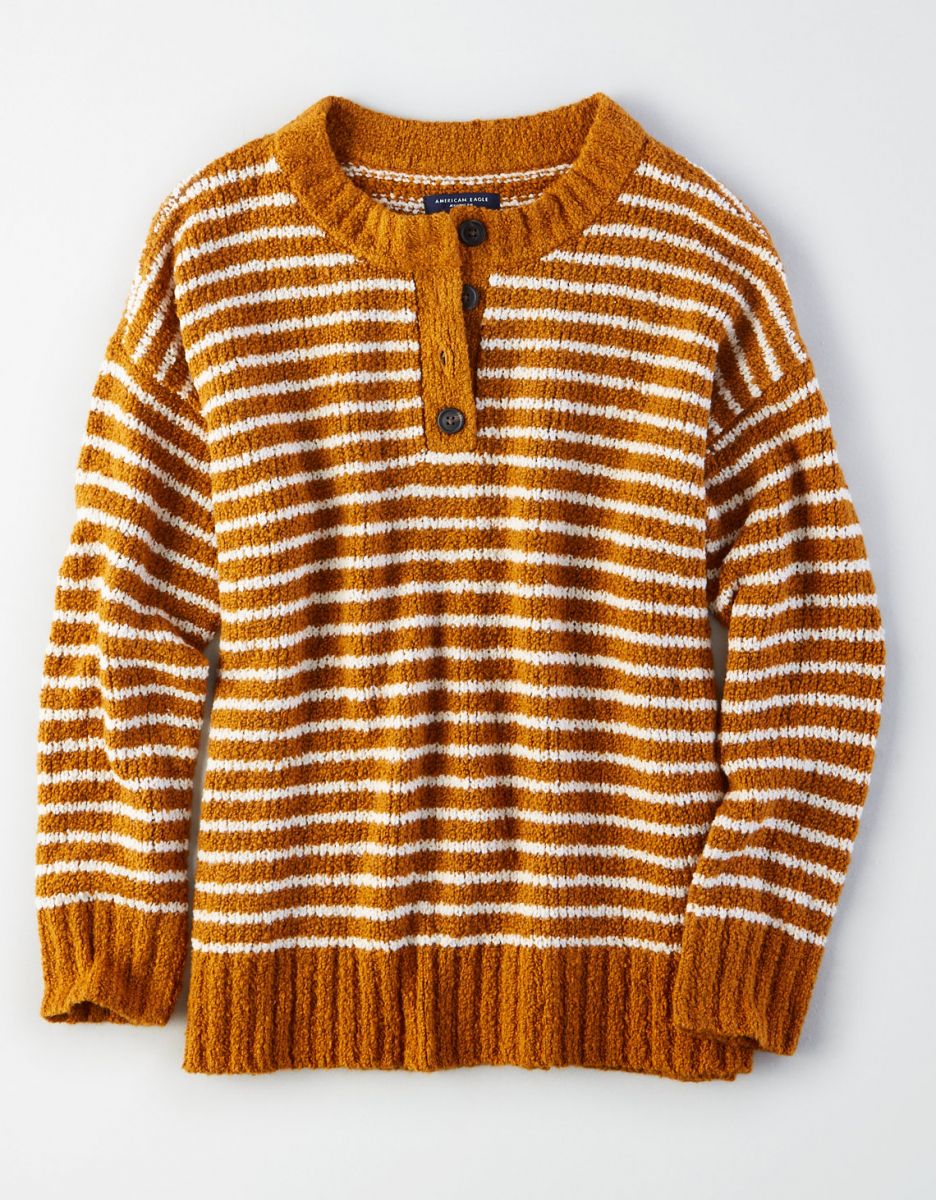 Winter or summer, you can rock this striped sweater at mere $17.98 (Photo:- ae.com)
3. Aerie Chenille Cardigan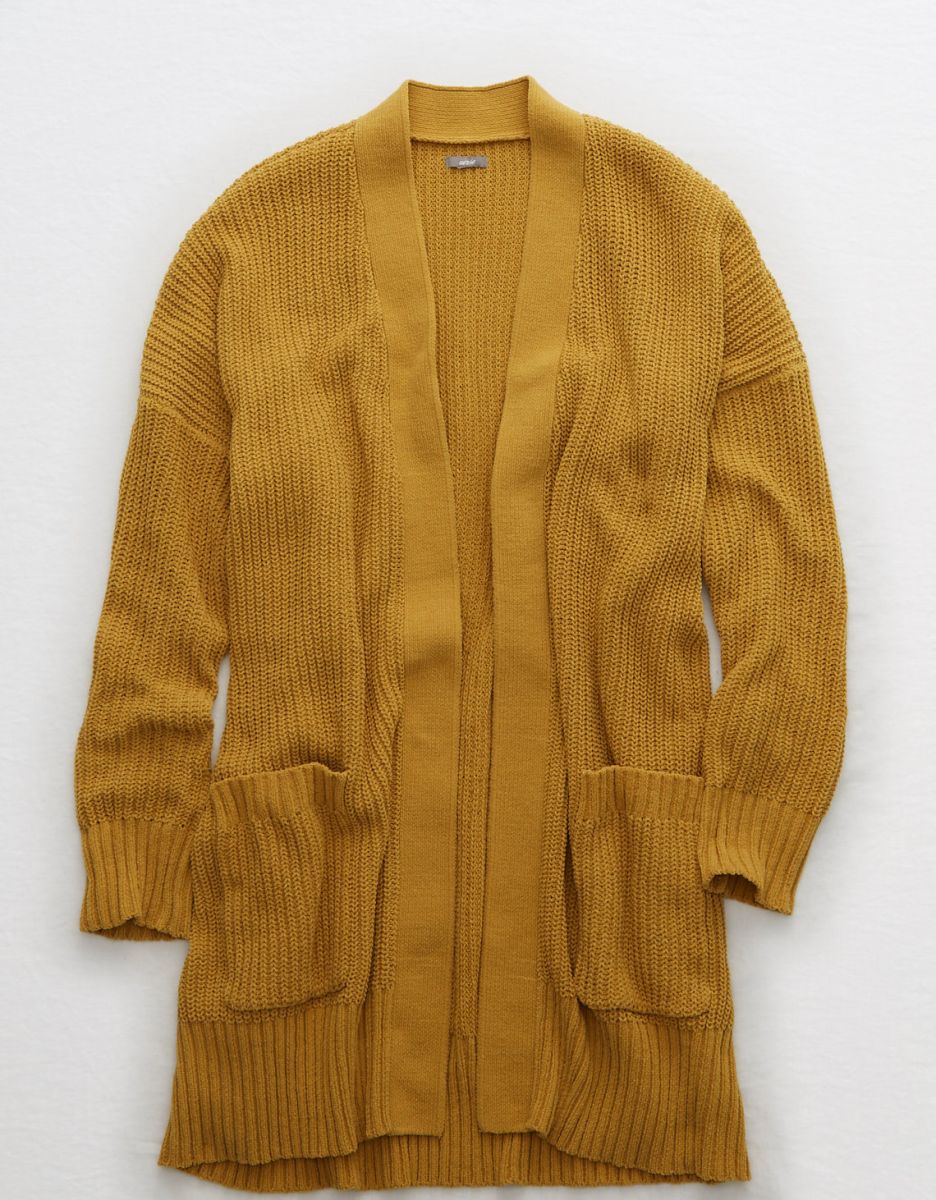 At $38.46 price tag, Aerie Chenille Cardigan may wither your bank account but still (Photo:- ae.com)
Best American T-Shirts
Done stealing your man's t-shirts and want something you can call your own? American Eagle got your back!
1. AE Embroidered Knit T-Shirt Dress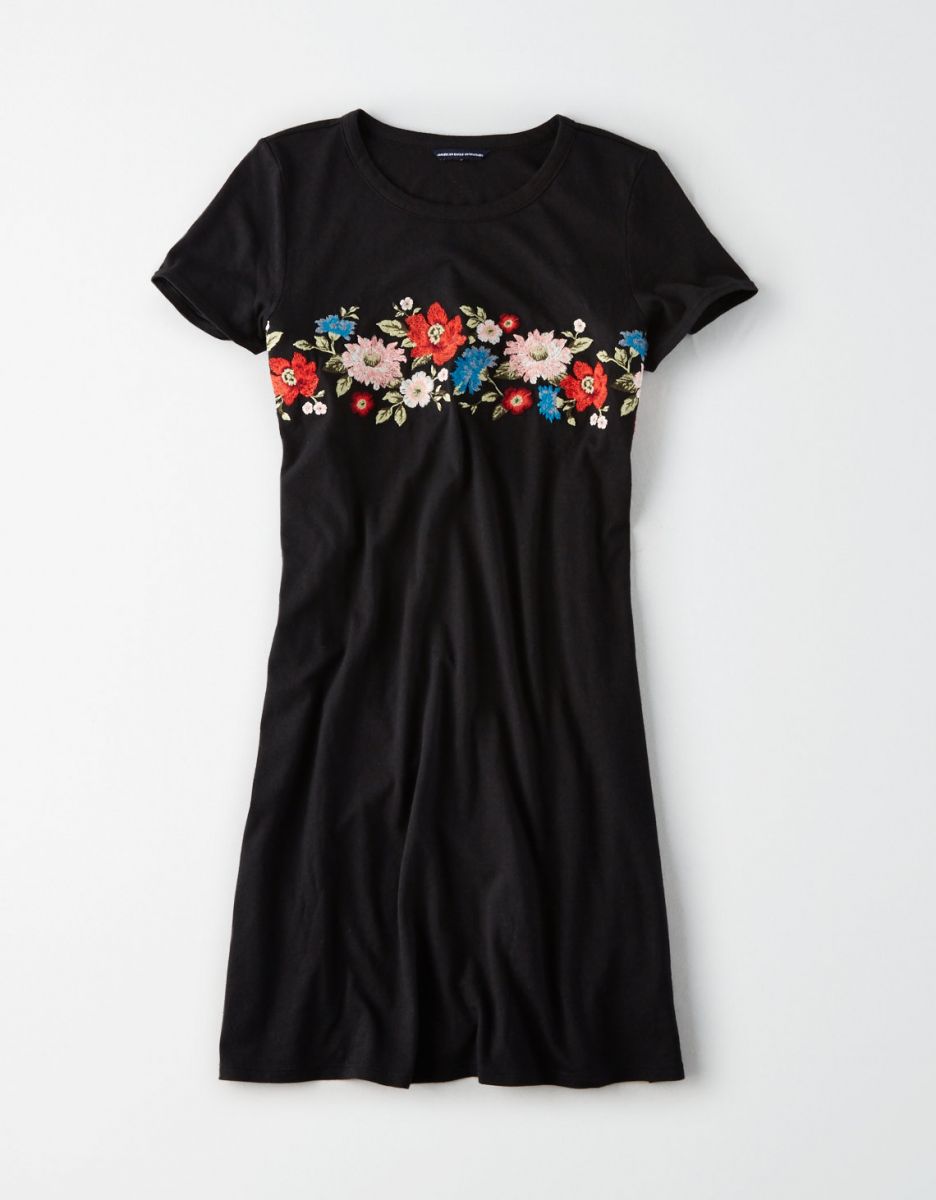 A dress-styled t-shirt from American Eagle for the women on the get-go (Photo:- ae.com)
2. AE Printed Crew Neck Baby Tee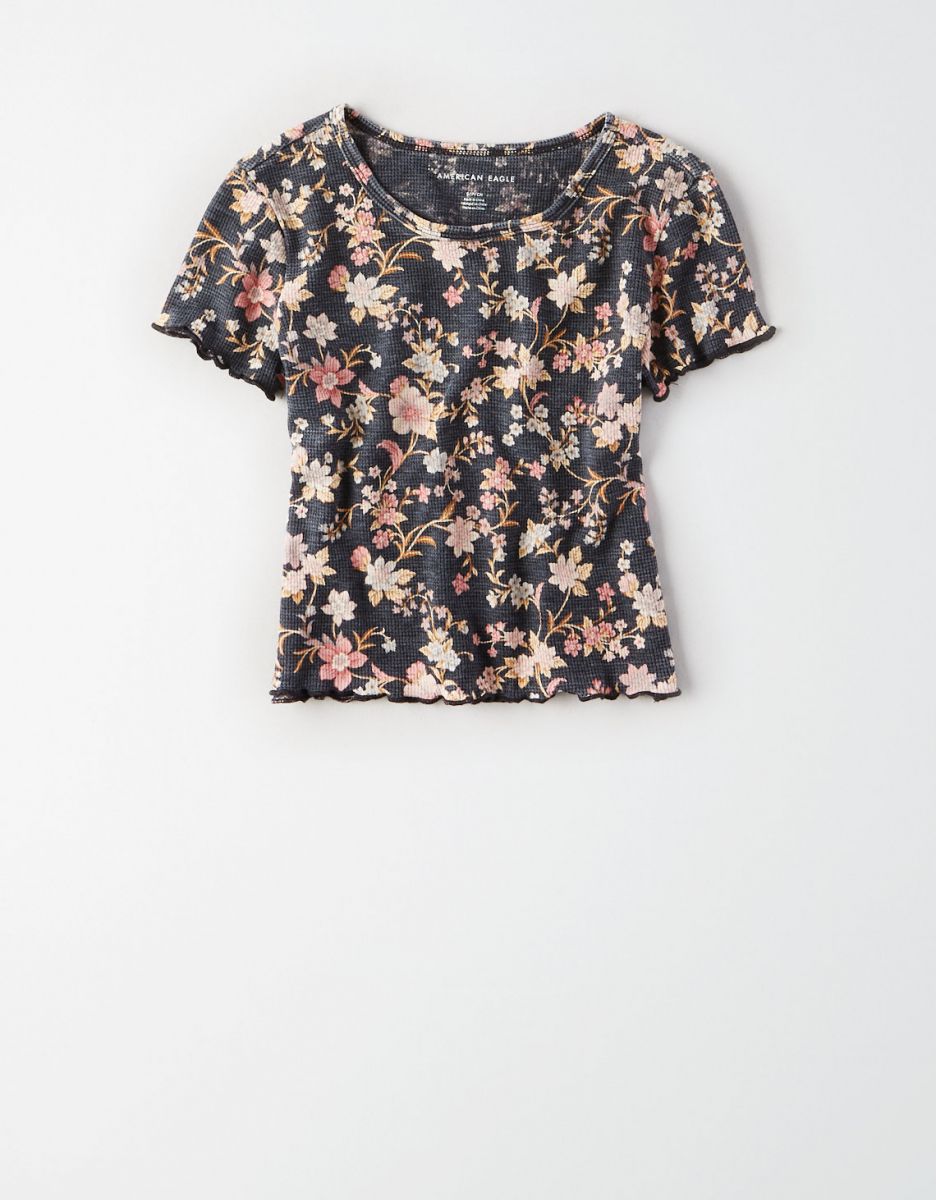 Comfy and chic, this $19.95 t-shirt is a perfect mix of sexy and classy (Photo:- ae.com) 
3.AE Striped V-Neck Tee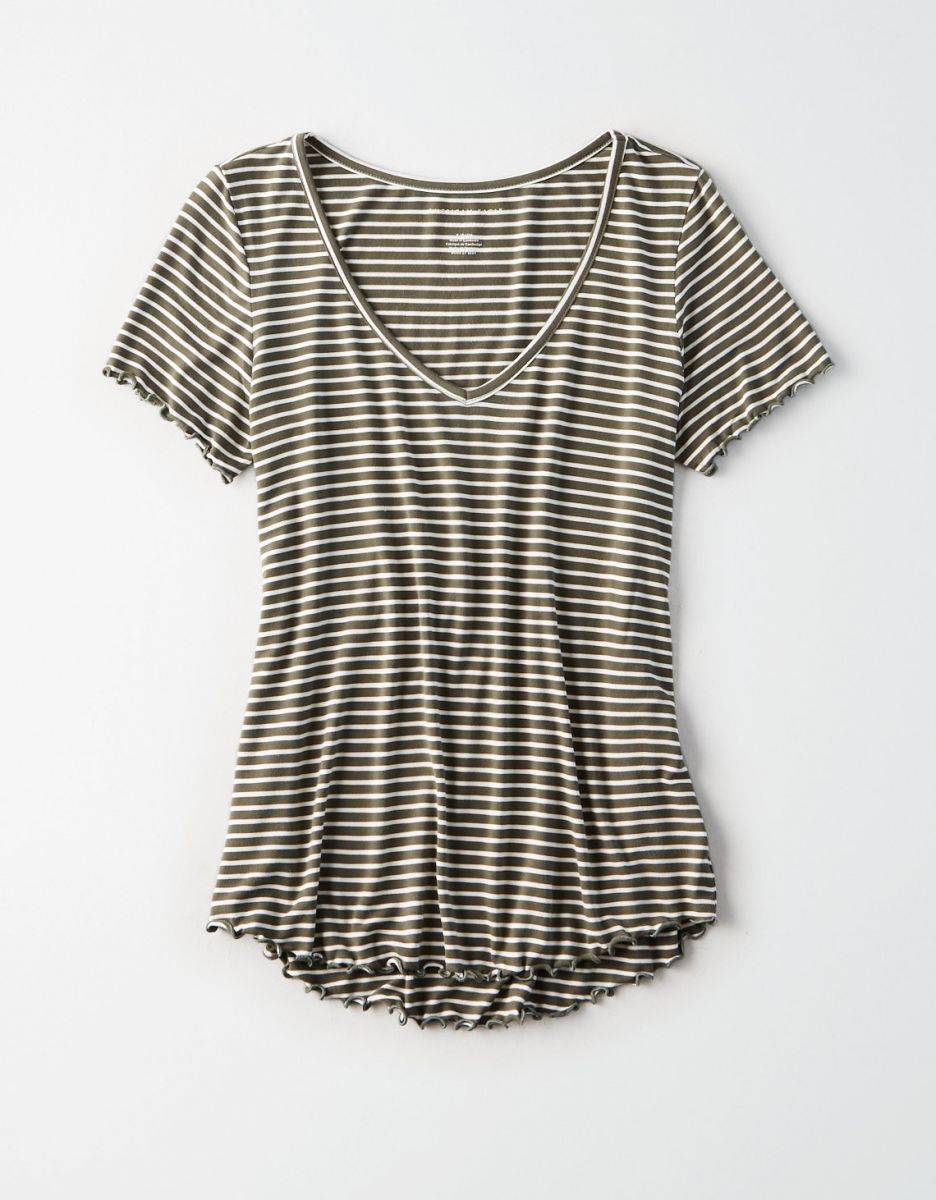 Meant to be worn by women above the 5'10'' height, the AE Striped V-Neck Tee embodies comfort like no other (Photo:- ae.com)
Best American Pants
1. AE Ne(x)t Level High-Waisted Jegging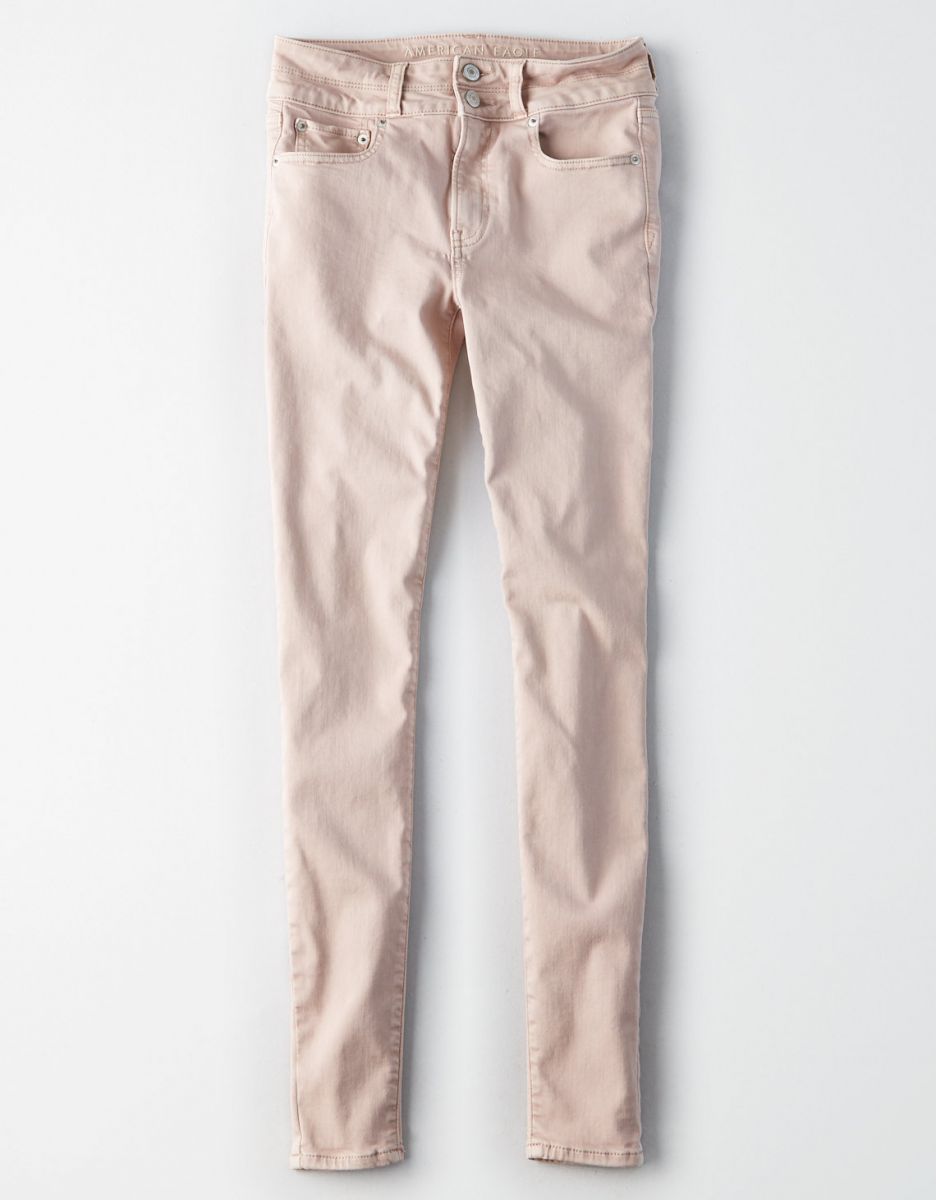 As comfy and flexible as yoga pants, the AE Ne(x)t Level High-Waisted Jegging is the slimmest jean in American Eagle's catalog (Photo:- ae.com)
2. Skinny Jean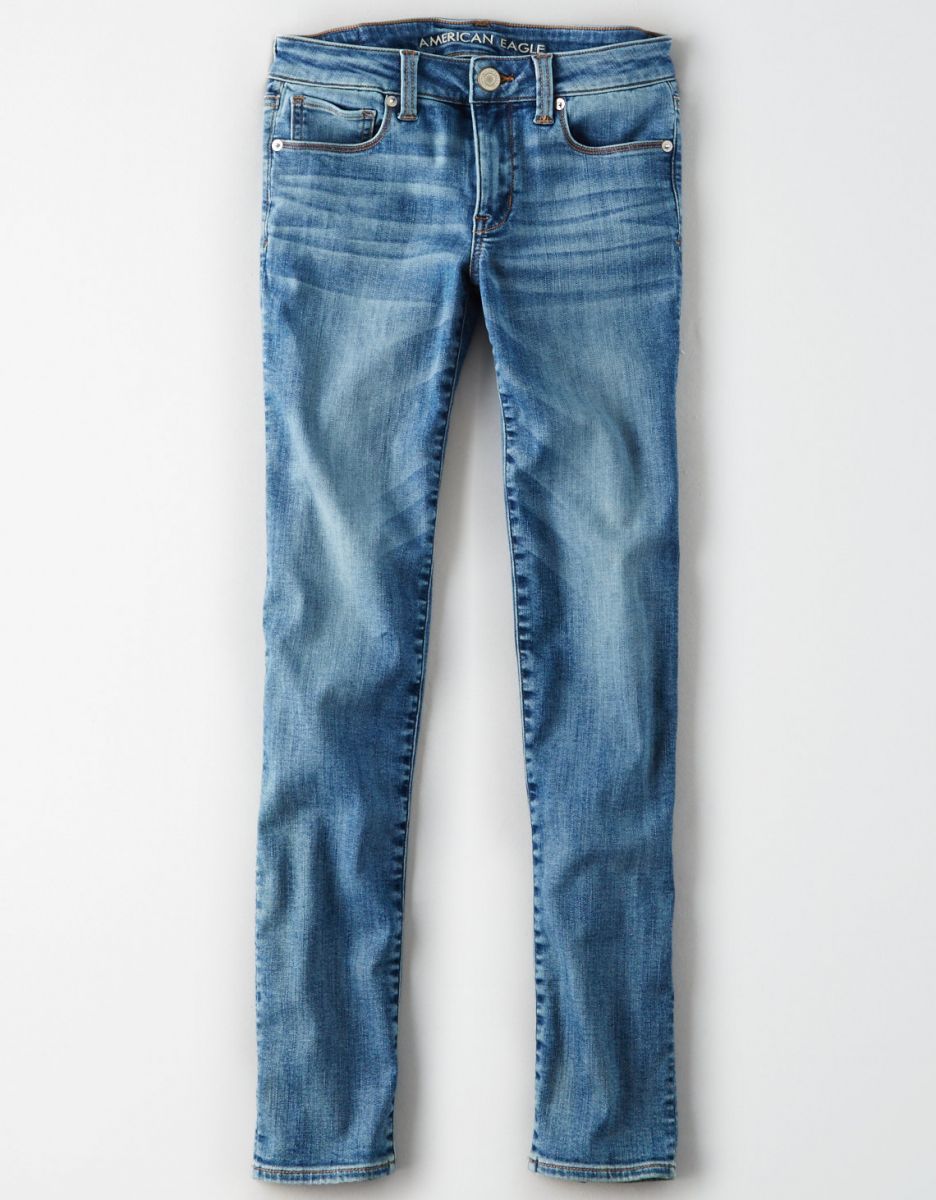 For women with a thin waist, this jean is good for accentuating your hip (Photo:- ae.com)
3. Tomgirl Jean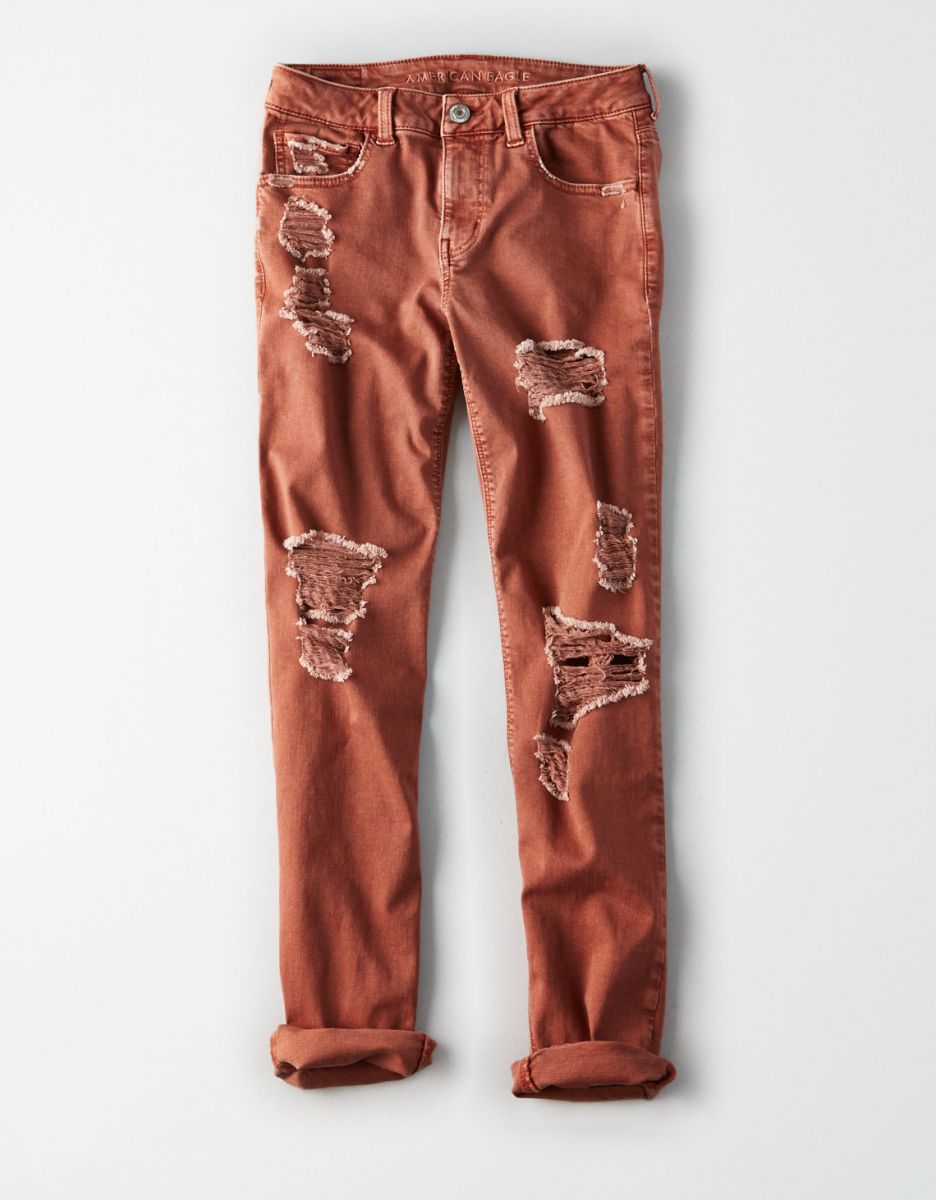 A tom-girl essential that goes with everything (Photo:- ae.com)
Best American Maxi
With American Eagle, upgrade your maxi game! Ladies, don't let the summer heat slip by without donning a maxi of highest comfort and fashion.
1. AE Knit Maxi Dress, True Black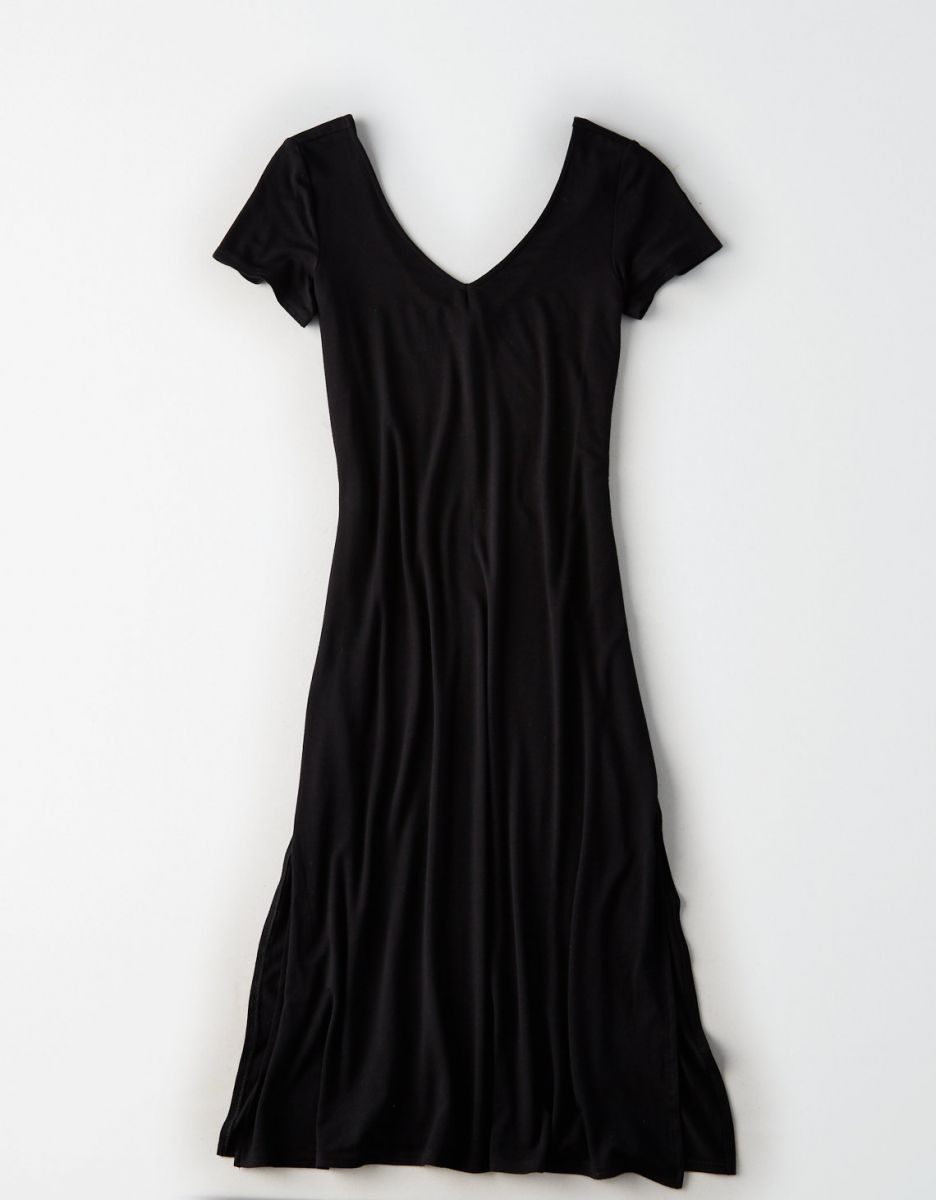 A multi-purpose maxi you can wear to any event at $39.95 (Photo:- ae.com)
2. AE Lace-Up Ruffle Neck Hi-Low Maxi Dress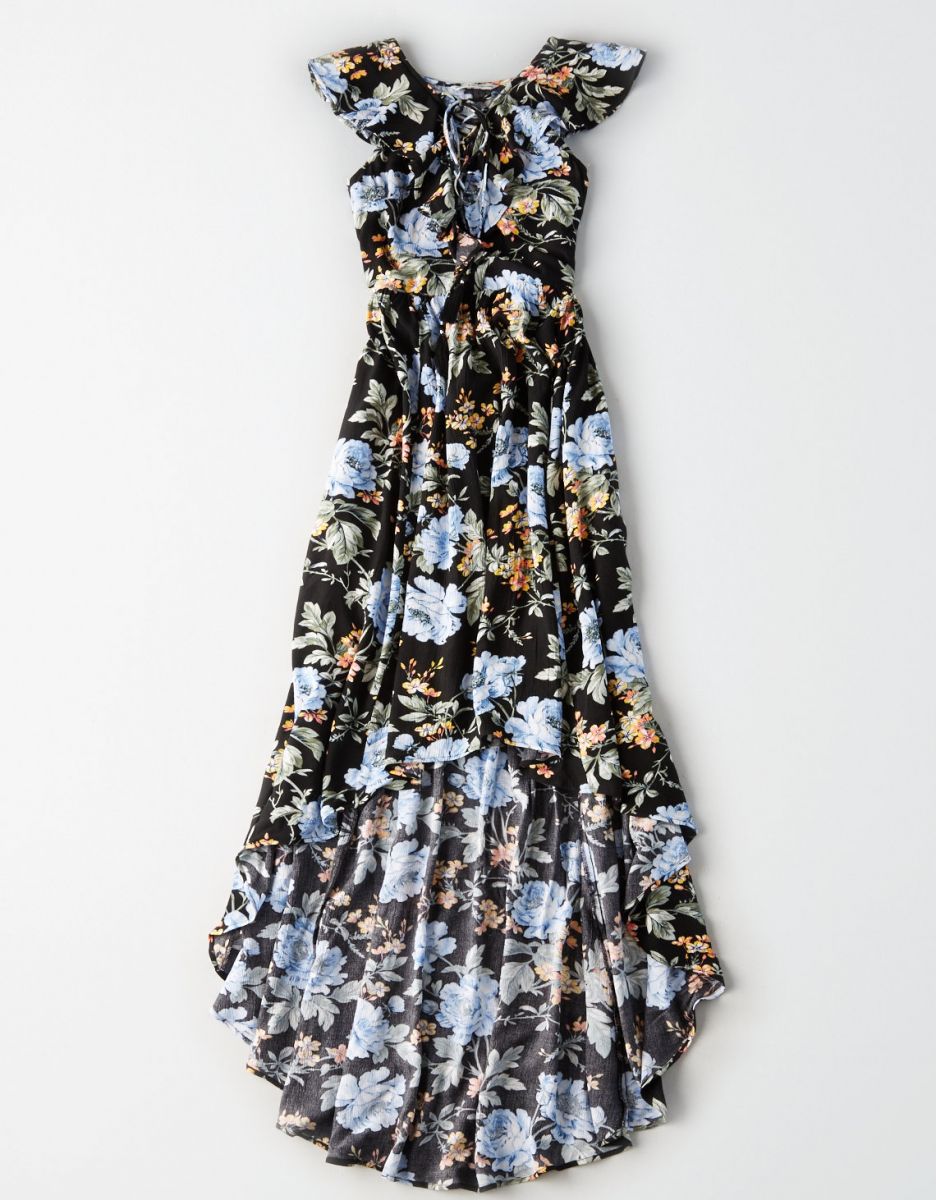 Made up of 100% viscose, this American Eagle maxi eloquently teethers the line between flirtatious and unprovocative (Photo:- ae.com)
3. AE Ruffle Maxi Dress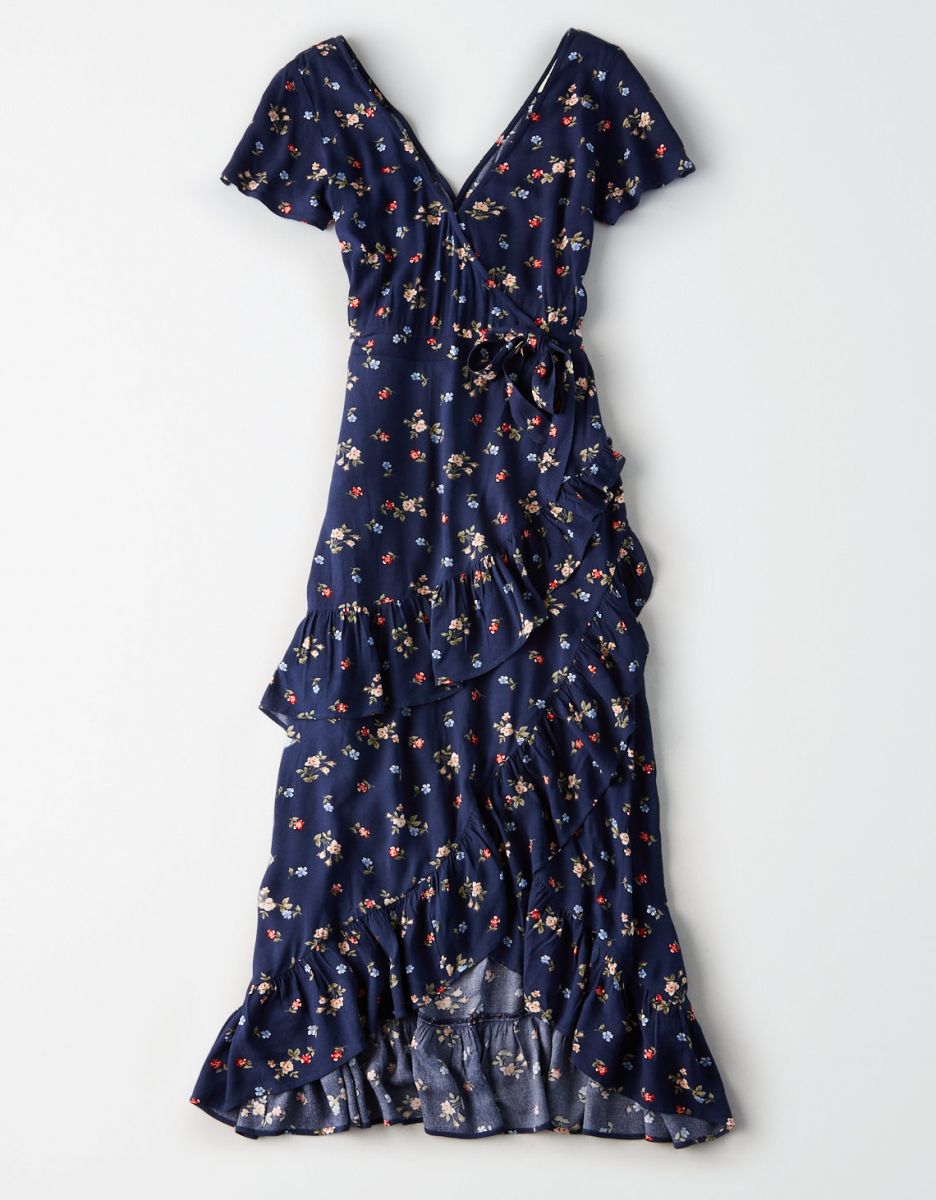 It doesn't get any more ruffle than the AE Ruffle Maxi Dress (Photo:- ae.com)
Discount Code: In case You're Lil Short On Funds
Usually, dresses/clothes by American Eagle are as affordable as the next brand but with the financial climate these, you never know.
Another Outfit Brand:- Fashion Nova | Handy Size Chart To Affordable Shipping & Jeans Review
One possible solution to cop the latest apparels from the clothing line is by accessing the discount codes. Lucky for us, there seems to be zero need for that as the Pittsburgh-based outfit company is already selling products at its website on a somewhat discounted price.
Go get yours and join the bandwagon!