LifeStyle
Benefits of Using a Folding Chair: Solving Limited Space Issue
Behold the folding chair, not much to marvel at first glance but look closer and you'll see how cunningly it has been designed. As the name suggests the folding chair is one that can be folded and safely tucked away when not in use. The point of the fold can either be at the seat or below it. Most of these have a firm support for the back while some can be like simple stools, without the back support. In any case, the prime benefit of having these chairs is saving space. Just imagine living in a small apartment without space for bulky sofas or chairs. The folding chair then is your best friend! It is a pragmatic solution for several events, and even for daily use in your house. Even if you have enough space, the folding chair affords benefits that will make it your favorite as you shall see below:
Saving Space
Source: cuded.com
As we mentioned earlier, the main advantage of owning a folding chair is saving space. As the price of living rises, the demand for space-economizing furniture is greater than ever. It is often the case that people have a small space to live in, either in cramped apartments or modernized buildings in the large cities. Here, wise use of furniture to economize the space you live in gives you a larger open area to accommodate other household items. Thus, the folding chair is in hot demand as it does not take up much of the floor space and can easily be folded and removed to increase the apparent area.
For the Events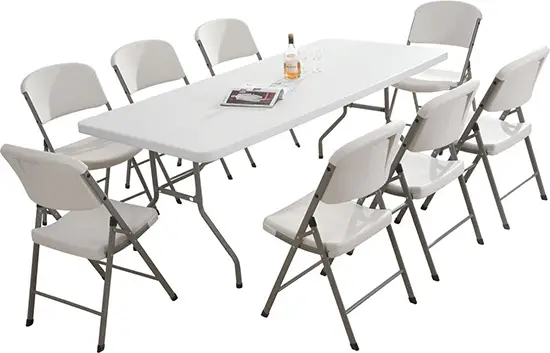 Source: made-in-china.com
A folding chair is a great option for managing extra seats while you have a gathering or any indoor or outdoor activity. They can be used in a school gym to create seats during a match. Since they can be safely stacked away, folding chairs offer a great way of increasing or decreasing the audience seating number as per the need during a stage show or a performance. Besides, they are used also in parties, in open ceremonies and so forth.
Suits Your Style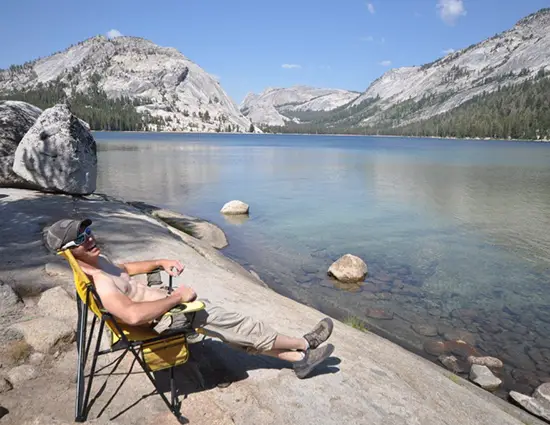 Source: outdoorgearlab.com
Folding chairs come in different varieties of color, design and layout. You can easily choose and merge one that fits your indoor design, or your house. "And if I don't like it where it stands?" you ask. Then you can effortlessly stack it up somewhere else, without the hassle you face while lifting a traditional non-foldable chair. That is the beauty of this kind of engineering. You can choose from ones that do have a support for the back or those that do not. You can locate your foldable chairs elegantly by the swimming pool or smartly in your office. Just select the style that you want to incorporate.
 Light and Easy to Transport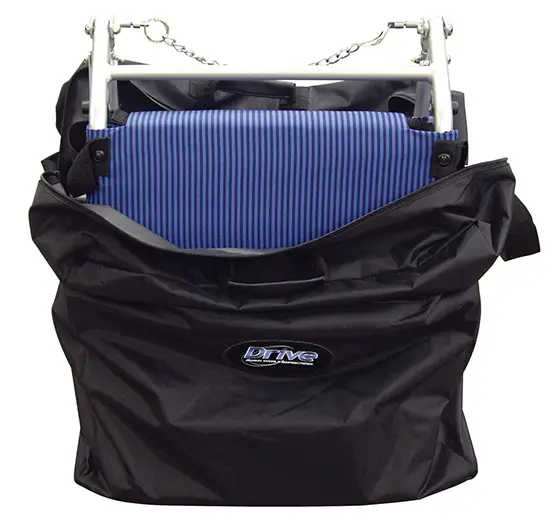 Source: justwalkers.com
The folding chair is made up of a comparatively light material, and the shape it attains after it has been folded gives it the ease of transport. Forget having to lift the bulky full sized chairs and possibly knocking them against walls as you carry them (with much effort I'm sure) from one room to the other. The foldable chair closes into a single plank or into a manageable frame. This now is indeed much easier to be carried around the house. You can even carry many at a time.
Sturdiness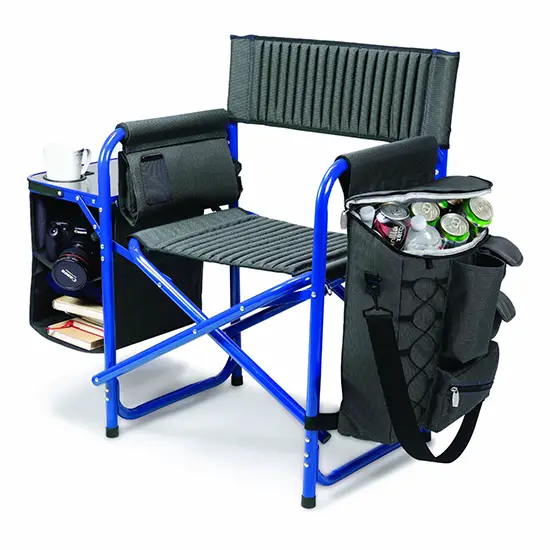 Source: amazon.com
Of course, the foldable chair is light but do not let this fool you into believing that it is weak. Every company that produces one of these chairs makes them with a tough material. Usually, the outer structure is made up of either wood or stainless steel. The seats are made of plastic or wood or steel and have a covering of clothing in some types. Besides, folding chairs manufacturers guarantee durability and resistance against harsh weather, designed especially for use in the open. The material used to make the back support is in many types a strong frame or in some are soft materials.
Thus, besides affording you ample space when packed away, the folding chair also grants you the option of extra seating whenever required and also, the ease of transport with the design and strength that is so desirable by all. Thus, getting yourself one of these is truly a sign of a pragmatic persona, who thinks utility while taking care of the style that suits them best.