LifeStyle
A Set Of College and School Hair Design That Will Drop Some Serious Impressions! Both For Boys And Girls
How you style your hair has a huge impact on your overall appearance. Your hair frames your face, and every new hair design gives you an entirely different look. Changing your hair color or style can be very fun as well with many options to choose from.
Unique hairstyles can make you stand out from the crowd and helps you make an impression at school/college.
So, today we bring you an array of incredible hairstyles for both young boys and girls. Moreover, stay until the end for recommendations on some of the best hair care products, along with a list of some Schools and Colleges of hair designs, if you are considering to take this art as a profession!
Best Hair Designs for Boys  
Hair plays a significant role in how we look and these days; many youngsters are going for distinct haircuts inspired from adults and famous idols. Here are some of the best ideas to pick if you want to look extra on your school/college day.
1.Sharp Side Part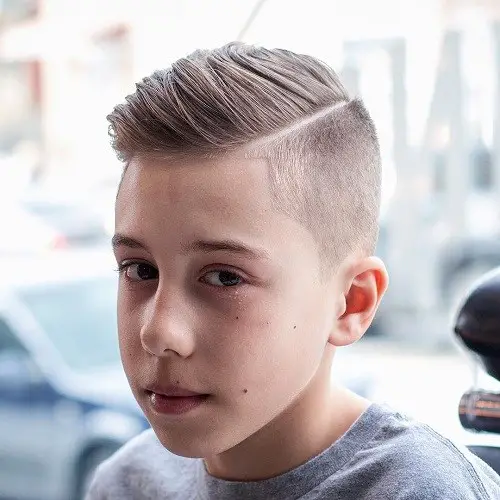 Caption: Sharp side part hair design is fashionable.
Photo Credit: therighthairstyles.com 
A very suitable hairstyle for young boys is a Sharp Side part haircut. This simple yet sleek design gives you a sharp and clean look without much effort. This hairstyle focuses on the hair of our crown area, and the rest of the hair is maintained at medium-length or very short. 
2. Short and Jagged Pompadour Hair Design; Inspired By Christiano Ronaldo!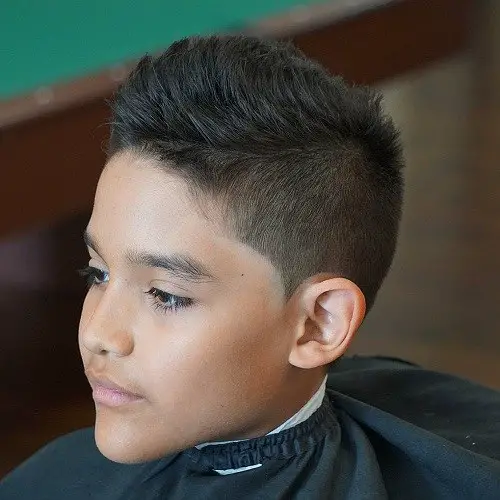 Caption: Short and jagged pompadour haircut defines the hairstyle that was inspired by Soccer player Christiano Ronaldo.
Photo Credit: therighthairstyles.com 
Favorite and talented soccer player Christiano Ronaldo is an idol of many youngsters today. This haircut inspired by Ronaldo is what many boys opt for. It's simple yet appealing.
3. Modern Pompadour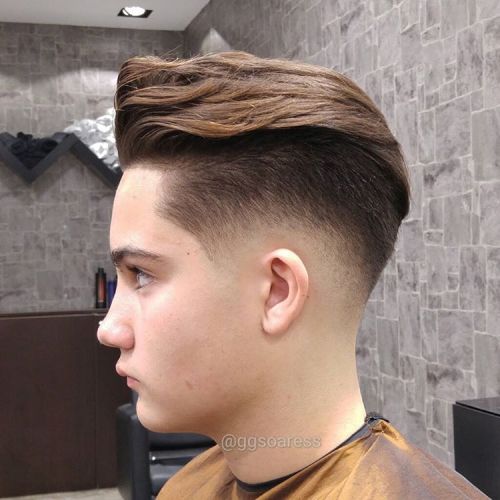 Caption: Retro hair styles are coming back with a modern twist for a chic look on youngsters. 
Photo Credit: therighthairstyles.com 
Another attractive hairstyle is the retro version of the pompadour, with a modern twist. The hair of the crown area is colored 1/2 shades lighter than the natural base to highlight the hair.
But, this fancy hairstyle is high maintenance because it requires a lot of care. You need to set it with a hairspray or gel every day, and wind or rain can mess up this look. 
4. Preppy Mod Look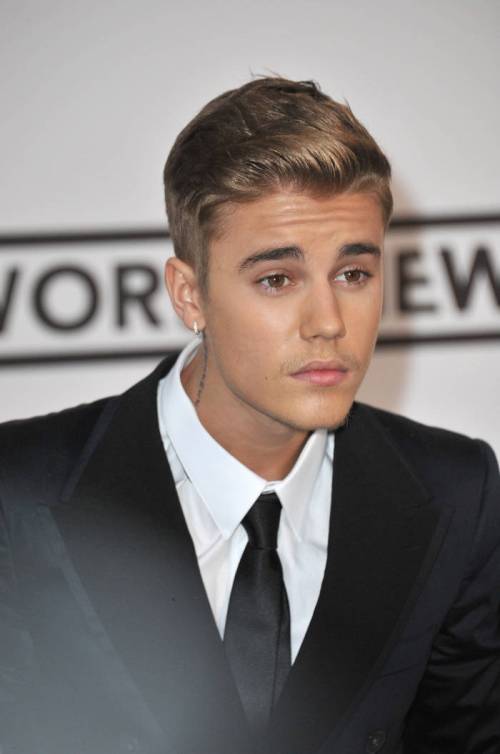 Caption: The preppy mod look is one of the best hairstyles of the famous singer Justin Bieber. 
Photo Credit: therighthairstyles.com 
Taking hair inspirations from celebrities is a perfect way to look cool for school. One of Justin Bieber's best hairstyles is the preppy modern look, which is simple and looks very neat. This hairstyle is ideal for teenage boys. 
5. Front layers with Shaved Sides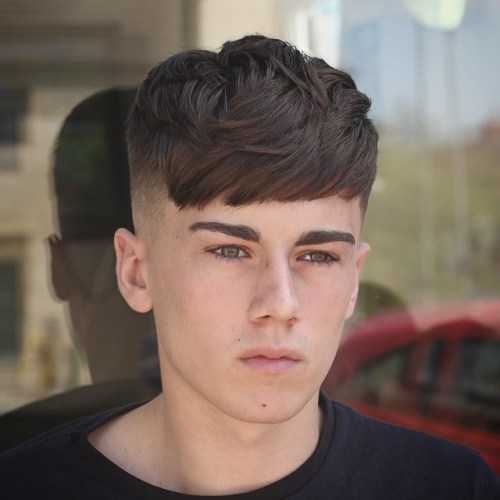 Caption: A decent hairstyle for teenagers is the front layers with shaved sides. 
Photo Credit: therighthairstyles.com 
With many youngsters opting for slicked back hair designs these days, you can be unique with this hairstyle that looks very decent on any teenage boys. This style features long layers on top brushed on to the forehead and shaved sides or very short-lengthed hair. 
Best Hairstyles for Girls!
The way we style our hair does speak of our mood. Every hairstyle from edgy, to classic, girly, flirty and more represents different sides of us. 
However, at a young age, it's best not to opt for crazy colors and cuts, as it can damage your beautiful hair. Go for simple yet easy hairstyles that you can achieve with minimal products.
So, keep your natural hair color and grab onto some of these ideas:
1. Side Dutch Braids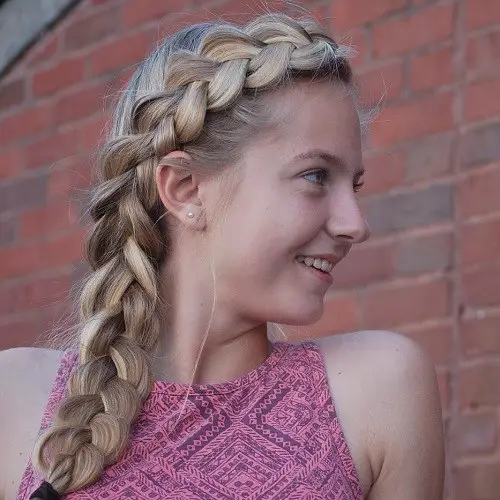 Caption: Side Dutch Braid is one of the favorite hairstyles among teens these days. 
Photo Credit: therighthairstyles.com 
One of the most simple and quick hairstyles for girls is the Side Dutch Braid. Braids are always easy and instantly makes your hair look stylish. 
2. Triple Braid Hairstyle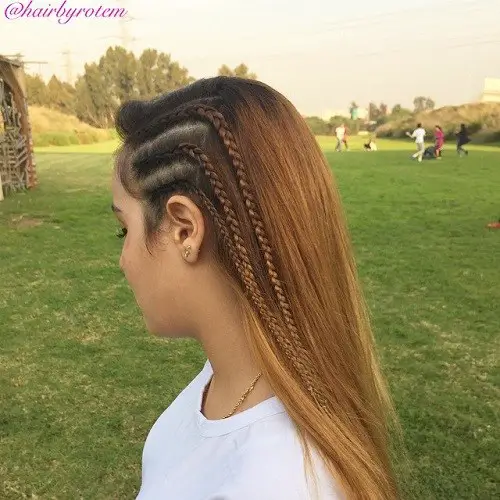 Caption: Triple braid features three braids on one side and the rest of the hair left on its own. 
Photo Credit: therighthairstyles.com 
One of the popular hairstyles among teens is the triple braid, which by a lot of girls flaunt on Instagram. However, this style is easier instead of a whole head braid and instantly makes you look Coachella-ready! 
3. Lovely Lace Braids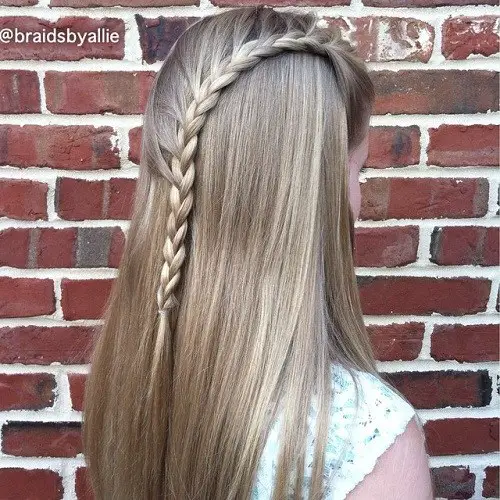 Caption: Lovely lace braids are perfect for long blonde hair. 
Photo Credit: therighthairstyles.com 
This hairstyle features a French braid, but with only a few strands which look unique and suitable for young girls with long hair. 
4. Twisted Bun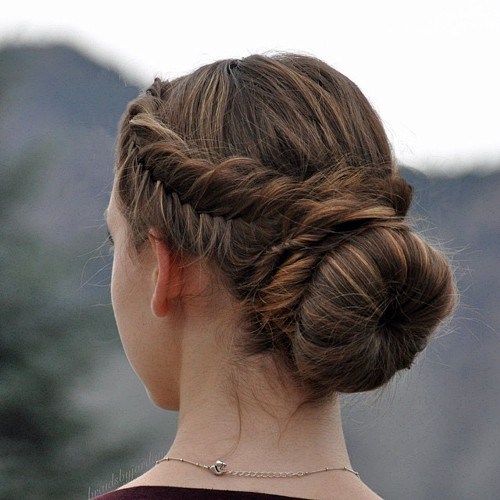 Caption: Young girls look instantly cuter with the low twist bun hairstyle. 
Photo Credit: therighthairstyles.com 
Another lovely hairstyle is the lower bun with a twist. This hairstyle is appropriate for formal occasions as well. It works best on medium-length hair with highlights. However, it requires a lot of bobby pins and hairspray. 
5. Polka Dots with Curls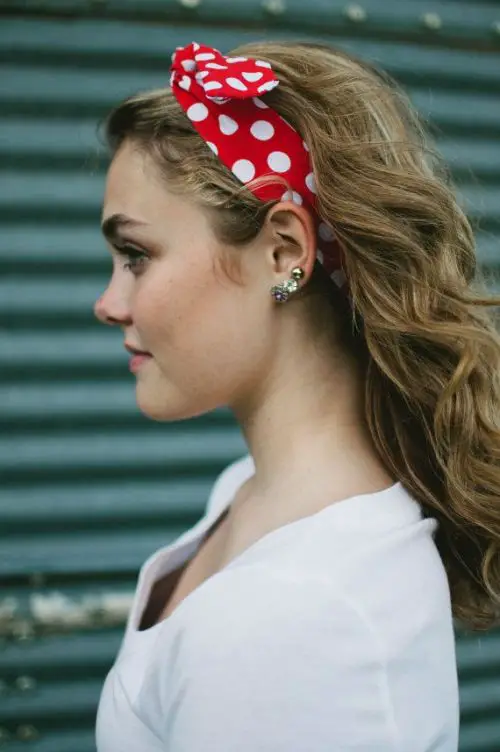 Caption: Polka dotted hair bands and curly hair forms a perfect combination.
Photo Credit: therighthairstyles.com 
Finally, we have a hairstyle without any braids. This hairstyle is fun and also enhances the flirty look for teenage girls. If you have curly hair, just throw in any bright-colored hair accessories, and you are ready to go! 
Top 3 Hair Products and Tools.
While styling your hair, there are a lot of things to consider as well. Using the best hair-care products and right tools can help your hair have the best health on the long run.
Out of the variety of products in the market, here are the best three tools and products for your beautiful hair:
1. OUAI texturizing hair spray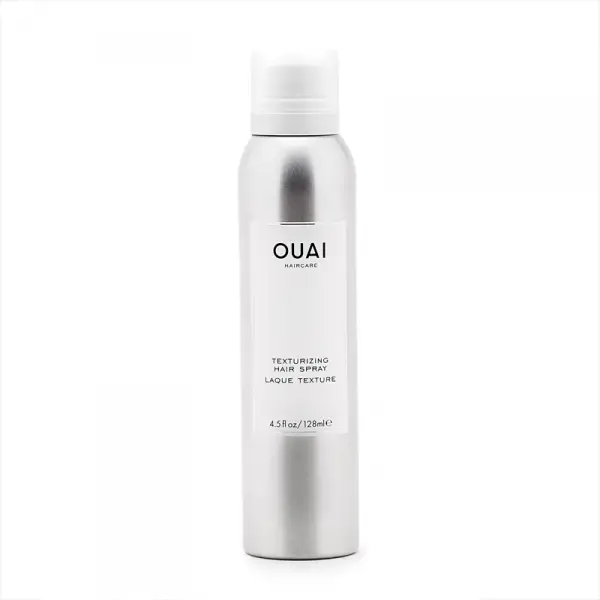 Caption: Award-winning OUAI texturizing spray stands for $26. 
Photo Credit: feelunique.com
The award winning product, OUAI texturizing hair spray, is everything you need for fabulous hair. It acts as a dual purpose- a dry shampoo and a hair spray. 
2. Tresemme Repair and Protect Pre-styling Spray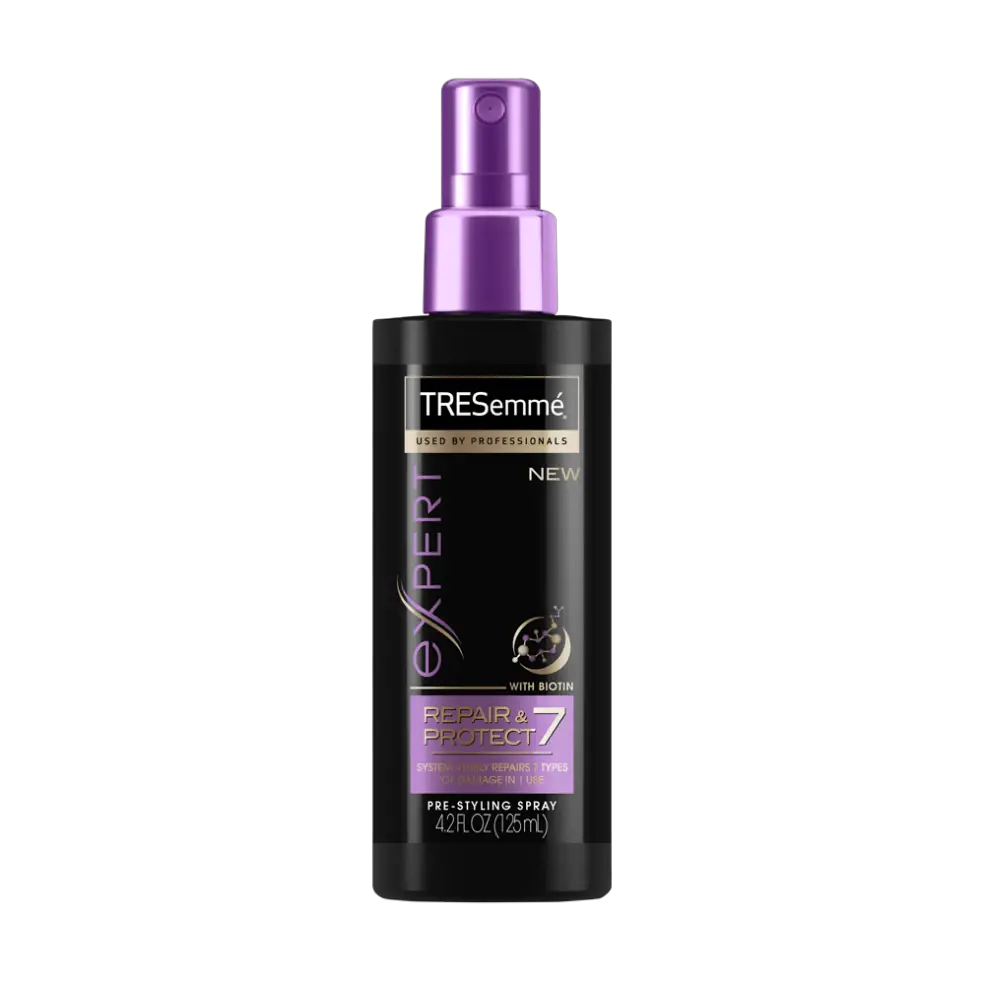 Caption: Tresseme Repair and Protect seven pre-styling spray is available for $5.49.
Photo Credit: Tresseme.com
If you love using hair tools often, your hair gets damaged soon. So, this pre-styling spray from Tresemme protects your hair from damage done by the heat. 
3. T3 Whirl Trio Interchangeable Styling Wand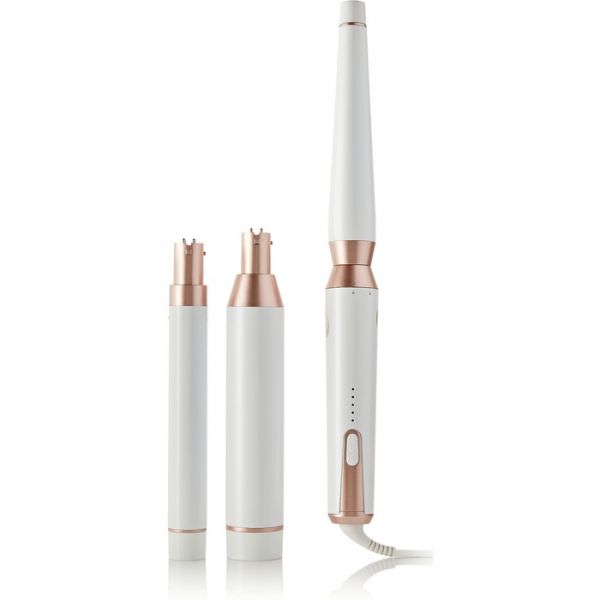 Caption: The award-winning hair tool T3 Whirl Trio Set comes for $270. 
Photo Credit: Rank&Style.com 
With many hair styling products on the market, it is quite a challenge to choose the right one which would help you achieve the best results while keeping your hair healthy.
However, look no further because the award-winning T3 Whirl Trio Interchangeable styling wand is perfect to style your hair every day. 
A List of Schools and Colleges of Hair Design
Hair styling and design is a trending profession for many people who love creativity and have such interest. If you belong to the same category, then you can view a list of schools and colleges and some famous hair studios, where you can learn everything about hair designs. 
1. Fine Line Hair Design Salon
Your hair is like a blank canvas. Feel free to try any hairstyle or color as long as it's healthy for your hair. You'll never know until you experiment, right? You can start by learning easy and quick hairstyles first on your own and gradually learn more advanced ones. If you are very interested in styling and want to take it as a career, then do check out the above recommendations. Remember to be creative while taking care of your beautiful hair!