LifeStyle
Here Is A List Of Top Ten Superfoods For Men Looking For Weight Loss
The lifestyle and food habits have contributed to the growing problem of obesity in today's time. It's easy to gain pounds of weight, but it becomes tough to shed even a pound. Maintaining a sound health is important for everyone, and along with proper exercise, nutritious diet plays a vital role and helps in shedding some extra pounds.
Not only women, but men also desire to have a fit body and healthy lifestyle. All the men out there, be ready to see the slimmer version of yourself, as we bring you the list of top ten superfoods which will help you to lose weight while taking care of nutrition in your diet as well.
List of Top 10 Superfoods For Men To Aid Weight Loss:
There is no scientific definition of the superfood, but the food which contains ample amount of antioxidants, polyphenols, vitamins, and mineral is the superfood. The consumptions of the nutritious food help lead a healthy life and aids in the reduction of weight while reducing the risk of chronic disease. The list of ten superfoods primarily targeted for weight loss are:
1. Eggs:
Caption: Start your day with a healthy dose of scrambled egg.
Photo Credit: mensfitness.com
As per reports in the International Journal of Obesity, the egg contains all nine essential amino acids which are great for building muscles and the more muscles you have, the more fat you burn. Adults who incorporate two eggs in their breakfast to cut calories lost 65% more weight than those who ate something else. And ensure you eat the whole egg as almost half of the protein is in the yolk itself.
2. Greek Yogurt: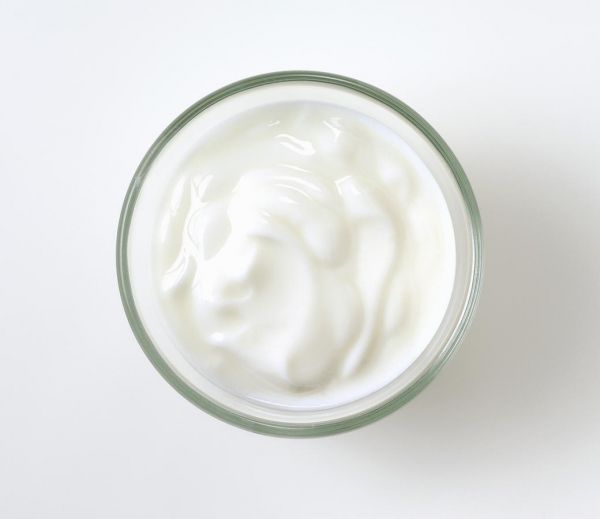 Caption: Add Greek Yogurt to your daily diet get all the goodness while on a diet.
Photo Credit: mensfitness.com
Greek Yogurt carries about 17 grams of protein in a single serving container which helps to build muscle while keeping the stomach full as well. Moreover, it contains calcium which has direct links with weight loss. It also contains probiotics which contribute to weight management. According to the study of Tennessee, the folks who ate three servings of fat-free yogurt a day while on a diet lost 22% more weight and 61% more body fat.
3. Legumes: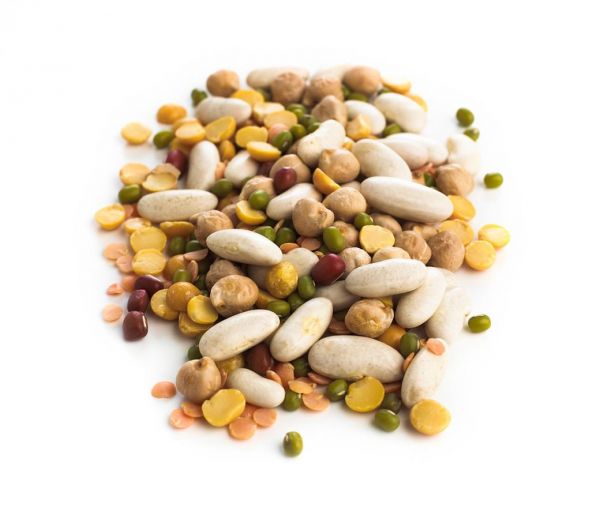 Caption: Add legumes in your diet chart and improve your health.
Photo Credit: mensfitness.com
Food and Agriculture Organization of the United States named Legumes the food of the year for 2016, because legumes are rich in vitamin B, fiber, protein, and minerals like calcium, iron, zinc and magnesium.
A study Journal of Medicinal Food discovered that those who ate peas, lentils, beans, peanuts and soybeans four times a week over a month lost more weight. Legumes also aid in improving bad LDL cholesterol level, systolic blood pressure, and helps prevent insulin from spiking which means our body will store less excess fat eventually.
4. Blue Berries: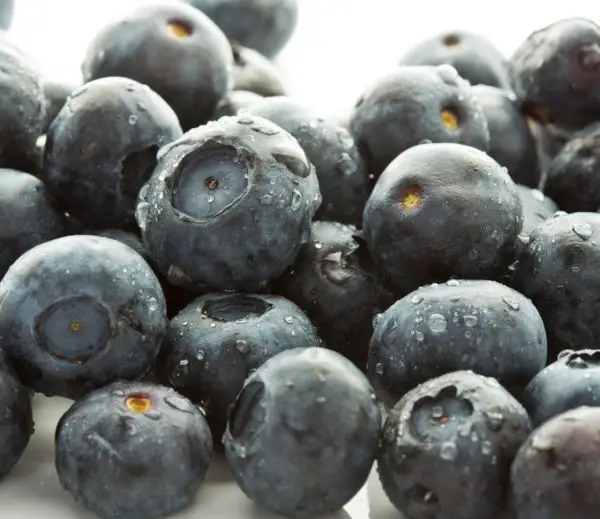 Caption: Incorporate yummy berries to your diet.
Photo Credit: mensfitness.com
Blue Berries is full of vitamins and minerals and are an excellent source of fiber as well. Moreover, blueberries contain antioxidants which help in fighting inflammation and toxins, and it is also linked with boosting metabolism. Blue Berries contain lower calories in comparison with banana so if you have a banana in morning cereal or yogurt substitute it with a three-fourth cup of blueberries and receive its benefit.
5. Dark Chocolate: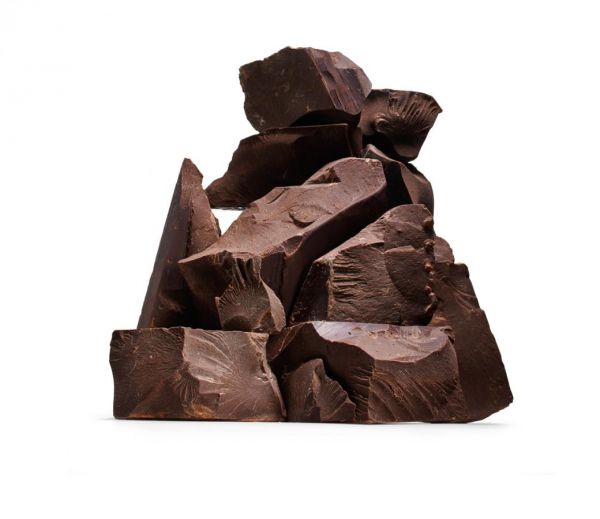 Caption: Dark chocolate never tasted this better as it's not a guilty indulgence anymore.
Photo Credit: mensfitness.com
Weight loss diet tastes better with dark chocolate, as, for almost all people on a diet, chocolate is a guilty indulgence in itself. Dark chocolate is full of antioxidants, and it actually helps shed pounds as reported in Archives of Internal Medicine adults who consume a moderate amount of dark chocolate were thinner while exercising equally as their counterparts. 
Moreover, a Swiss study suggests that folks who ate one and half ounces or about a whole bar of dark chocolate has a lower level of cortisol- a stress hormone which hampers nervous system and encourages retention of body fat. Dark chocolate contains caffeine beneficial for nervous system as per studies. Thus, opt for a few squares of a dark chocolate bar which contains at least 70% cocoa and darker the better.
6. Ginger: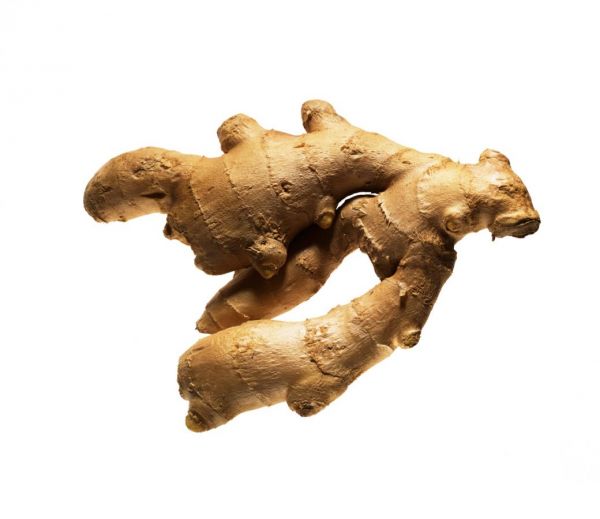 Caption: Brew a ginger tea and receive all the goodness.
Photo Credit: mensfitness.com
Ginger is full of antioxidants which soothe inflammation and GI distress and boost immunity as well. A study by the Institute for Human Nutrition at Columbia University reports that people who drank hot ginger tea felt fuller after a meal and were less likely to overeat afterward. Researchers also speculate that ginger enhances thermogenesis- a fat burning process in the body.
7. Almond: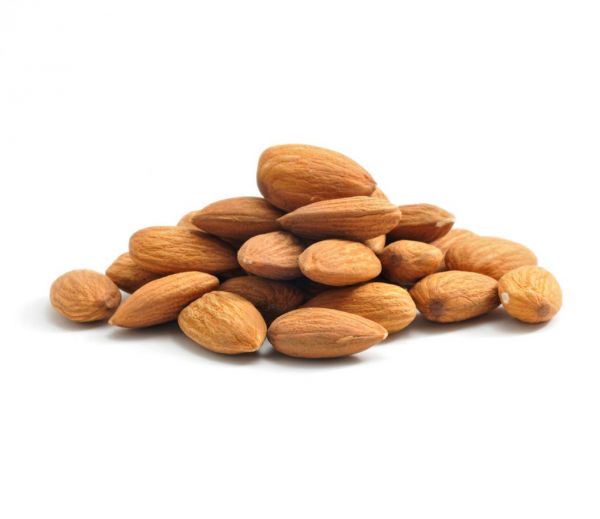 Caption: Almonds an ideal pre-workout snack.
Photo Credit: mensfitness.com
Almonds are packed with high protein, high level of amino acid L-arginine, which boosts muscle protein synthesis and according to a Journal in the International Society of Sports Nutrition, almonds are found to burn more fat and carbs during a workout. Research of Purdue University found that snacking 1.5 ounces of almonds in a day made members feel less hungry and gain less weight,1 and almonds to be the nut ideal as a pre-work out snack.
Also, a study found that people who incorporated almonds in their diet got benefited as they lost 62% more weight, 56% more body fat in comparison with people who skipped almonds in their snack.
8. Green Tea: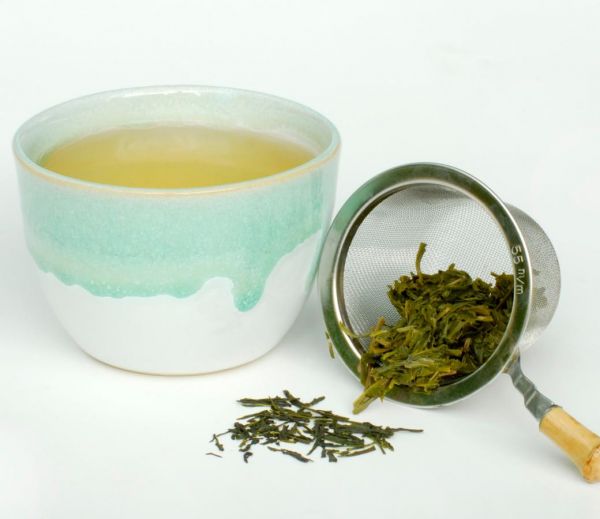 Caption: Brew green tea and drink it to see it's amazing results.
Photo Credit: mensfitness.com
Green tea is packed with metabolism boosters, and caffeine present in it helps to curb the appetite as well. Drinking just over four cups, of Lipton Green Tea boosts the level of EGCG as per reports, so brew some green tea and incorporate it into your daily diet and see the results.
9. Grape Fruit: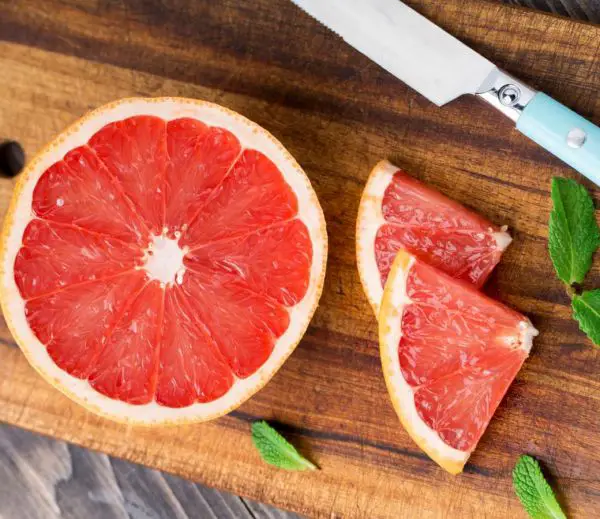 Caption: Vibrant and tart grapefruit which aids in weight loss.
Photo Credit: mensfitness.com
Eating half a grapefruit before a meal can be a great help to avoid weight gain, and the researcher got the almost similar result by drinking the fresh grapefruit juice as well. As per the Journal of Medicinal Food, people who ate half of grapefruit before meal three times a day lost 3.5 pounds over twelve weeks.
10. Bell Peppers: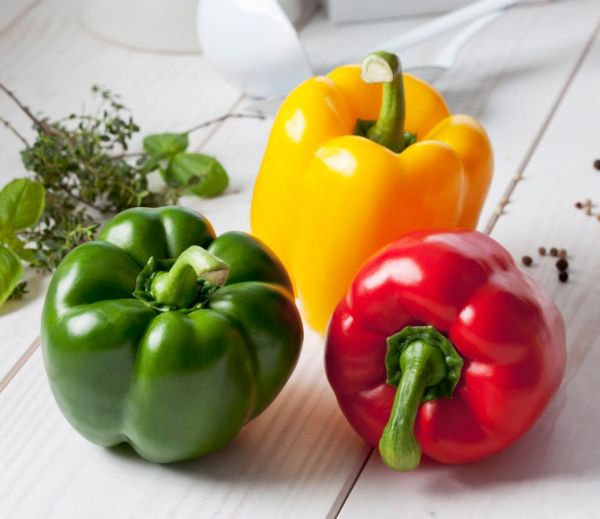 Caption: Colourful bell peppers which instantly brightens up your food.
Photo Credit: mensfitness.com
Colorful bell peppers not only add color to any dull meal but it is packed with vitamins A, B6 B2, C, E and also contains dietary fibers, folate, and potassium. An entire bell pepper contains calories around 24-50 and on snacking one of them provides you a ton of nutrients with minimal calorie intake. So ensure to lose weight by incorporating it into your weight loss diet.
Superfood powder is a health supplement which contains the goodness of quality fruits and veggies along with fiber, healthy fats and proteins. It is gaining popularity as it contains whole food extracts from all around the world so you can easily get benefits of nutrients, which naturally energizes and boost immunity.
As you cannot expect a relationship or marriage to work if you cheat, similarly, you cannot receive benefits and significant results unless you are honest towards your health. Thus incorporate the superfoods in your diet and see the visible results in your weight loss regime. Don't get overboard thinking the food is healthy, as healthy food eaten in quantities have potential to increase weight as well. So, ensure to eat in proper proportion, and exercise, drink ample amount of water to flush out toxins, as you move forward to a healthier and fitter lifestyle.