LifeStyle
Top 5 Best Sunglasses For All Sort Of Faces
It's summer time, and you need to protect your eyes from the bright light. If you don't care about it, harmful rays from the sun like Ultra Violet Rays can damage your eyes. After all, eyes are very sensitive organs. Sunglasses can be the best way to protect your eyes. Sunglasses were also known as a "sun cheaters" in the early 20th century. Besides being related to the safety of eyes, sunglasses are also related to fashion too as they serve as accessories which help you to look stylish and fashionable.  
Sunglasses must be selected according to the shape of your face. Face shape determines a lot when wearing a sunglass. Only a proper fitting sunglass will give you a stylish look. For that, you need to know the size and shape of your face. Measure your face from cheekbone to cheekbone, jaw lines, the width of the forehead and length of your face. After measuring determine the shape of your face whether it is round, oval square, diamond, heart or oblong. Accordingly, choose the type of sunglass that fits you. Varieties of frames, shades, shapes are available in the market for both men and women. Get one for yourself and look stylish!
Round shaped face:
For the round shape face, rectangular frames are best because the structure will help to elongate the shape of your face making it slimmer and sharper. You can also go for colorful rectangular frames.
Square shaped face:
If your face is a square shaped, you should try a frame with round or oval frames which will help to fill out the sharp features. This will give you a stylish and a balanced look. Frames with oval, circular, aviators or butterflies can also be best for this type of face shape.
Heart shaped face:
Heart shaped face should wear sunglasses which feature full lower edges with no straight lines along the top because this will help to elongate the face giving a thinner look. Butterfly, Shield, and rimless style frames can be best for this type of face shape.
Oval shaped face:
If your face is oval-shaped, then you are a very lucky person because you can wear any form of the sunglasses you wish. Every frame will look great on your face, but remember to choose a frame which covers your eyebrows and cheekbones.
Oblong shaped face:
The oblong shape also known as rectangular shapes are long and narrow with few angles. It will be better to choose oversized frames for the oblong shaped face because it will add width to your face. The vintage styled frames can also be a good option because it will add edge to your face. You should avoid the small frames. The frame styles like square, wayfarer and rectangle style can turn best for this type of face.
Here's the list of top 5 best sunglasses brand of 2016
1) Ray ban
The brand is best known for their Wayfarer and Aviator styles of sunglasses with the variety of lenses like G-15 XLT lenses, Polarized lenses, Photochromic Lenses, Gradient Lenses, Ambermatic lenses and Aviator styles of sunglasses. Most of the celebrities wore Ray Ban in the movies from 1950's to 20's.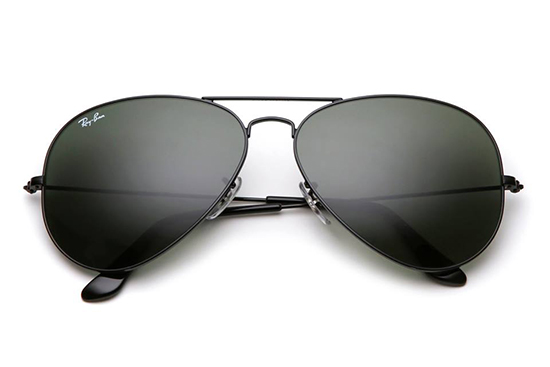 Photo Credit: heritagemalta.org
2) Dolce and Gabanna
Dolce & Gabanna also known as D&G is one of the best brands of the sunglasses. It sells best sunglasses and corrective eyewear which is very famous worldwide. It was announced that American singer Madonna would design a collection of sunglasses titled MDG, which was released in May of 2010.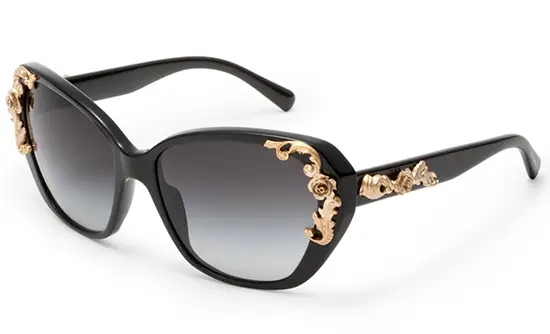 Photo Credit: womenfashions.net
3) Oakley
Oakley  Frame Sunglasses are included as part of the U.S. Army's Authorized Protective Eyewear List (APEL). They have been assigned an NSN number for ordering through military supply channels. The company has been best for its excellent quality of lens meeting all the standards of eye protection law.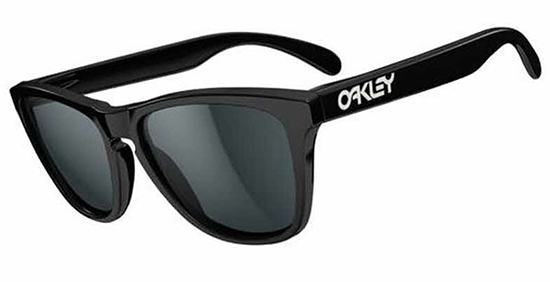 Photo Credit: framesdirect.com
4) Burberry
Burberry is a  luxury fashion house headquartered in London. Its leading fashion house focuses on and distributes ready-to-wear outerwear, fashion accessories, fragrances, and sunglasses.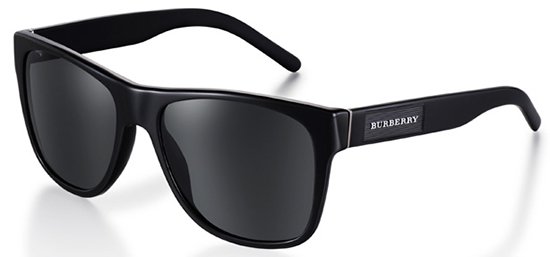 Photo Credit: pinimg.com
5) Maui Jim
Maui Jim is an American brand of sunglasses. Its target is to provide sunglasses on markets to those who value a high quality of life and the maximum eye protection. Today, Maui Jim offers and has over 125 different styles of sunglasses. These glasses are all 100% polarized and all protect against 100% of UVA, UVB, and UVC rays. Maui Jim lenses block 100% of all harmful UV rays and 99.9% of glare which is not offered by any other brands.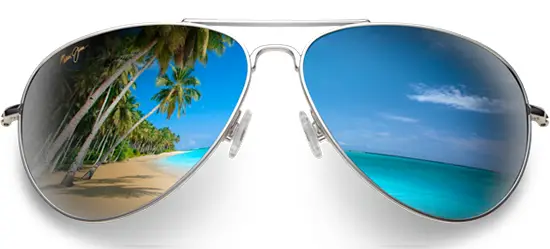 Photo Credit: glassesfree.com
Now you have an idea of different top brands of sunglasses. You can even choose to buy one from the brands as mentioned above. Also, don't forget to match your face type with appropriate types of sunglasses.