LifeStyle
Top Five beautiful Destination for A Romantic And Memorable Honeymoon
The honeymoon is a very special phase of your life with your partner, which you surely want to make best and memorable. This is the time when both of you share intimate and private moments with each other to enhance your relationship. The honeymoon has turned into a global culture; people from every place go on a holiday with their spouse to celebrate their initial days of the marriage.
Here are some beautiful destinations for a romantic and memorable honeymoon:
Savannah, Georgia: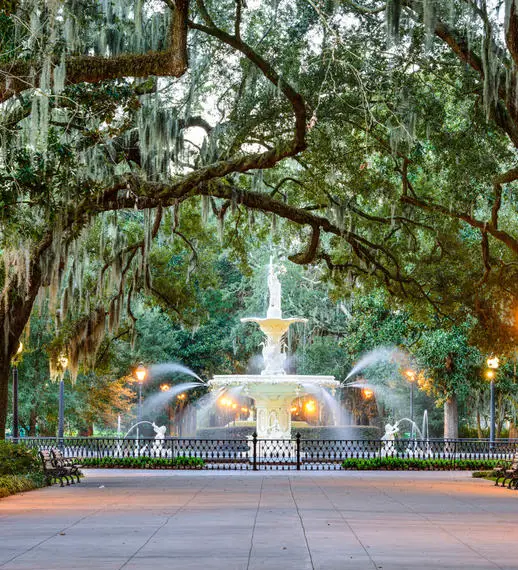 Source: apis.xogrp.com
Savannah is one of the oldest city of the U.S. state of Georgia, this could turn to be a perfect city for the romantic wedding couple. There are many cozy inns in the city; Planters Inn, Ballastone Inn, and Hotel Indigo Historic District Savannah, Hilton Savannah DeSoto, Oceanfront cottage are few famous inn of the city. You can even rent a bike and explore historic Savannah or relax on the sandy beaches of Tybee Island with your partner. A dolphin tour, Jet ski ride, paragliding can be best for ultimate ocean view. City's spa provides ultimate relaxation and rejuvenation. If you want to visit heaven on earth, then you must visit Savannah. Nothing can beat the beauty of the Savannah.
Bora Bora, French Polynesia:
Source: peoniestopalmtrees.files.wordpress.com
Widely renowned as the most romantic destination for a honeymoon, Bora Bora is a small South Pacific island northwest of Tahiti in French Polynesia. Surrounded by sand-fringed Motus (islets) and a turquoise lagoon it's known for its scuba diving. At the island's center rises 727m Mt. Otemanu, a dormant volcano. It is one of the most famous of French Polynesia's Leeward Islands and has been recently awarded the title of "the best island in the world" by U.S. News. It can be visited in all four season. The place is a paradise to visit with your partner to make your soul and body relaxed after the hectic celebration of your marriage.
Paris: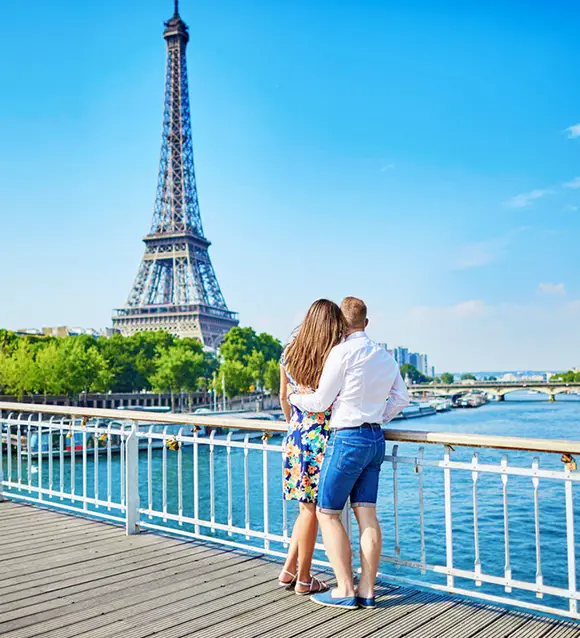 Source: image.jimcdn.com
Paris is synonymous with romance. It's a combination of the architecture, the food and the art that makes this city so special. The City of Light offers the newly married the ultimate experience in sophistication and romance. From the quiet ambiance of fine-dining establishments to the swoon-worthy sights, Paris was practically made for lovers. One of the most visited destination for honeymoon.
Venice, Italy: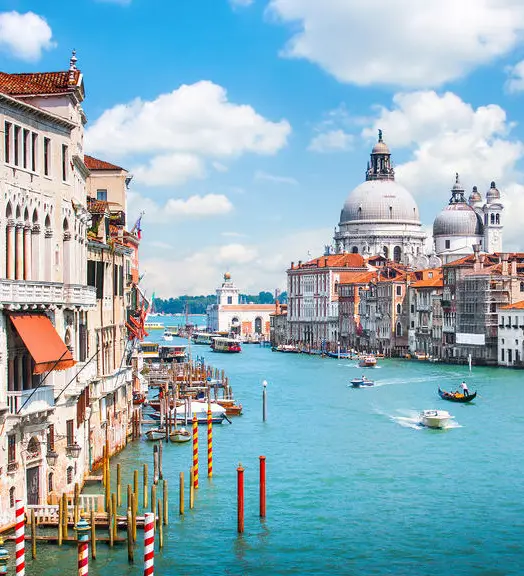 Source: apis.xogrp.com
Italy has long been a favorite honeymoon location for newlyweds. After all, nothing says "Amore" quite like a gondola ride through the Grand Canal as you sail past historic buildings. Take a romantic, leisurely stroll around Piazza San Marco to feel the true scale of the enormous domes of the Basilica di San Marco or the beautiful and ornate details of Palazzo Ducale. Then, escape the sights and sounds of the city with a dreamy boat ride to one of the unspoiled islands nearby with your loved one, this will help you to spend some quality time with your partner.
Hayman Island, Australia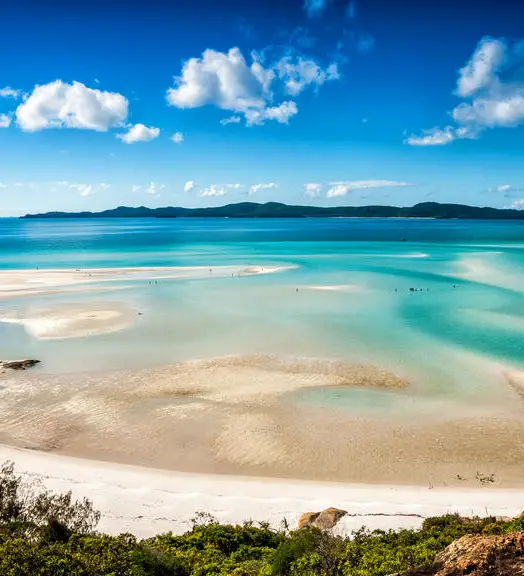 Source: apis.xogrp.com
Hayman Island is a private island resort located in the heart of the Great Barrier Reef though far but it's totally worth it. Island looks heavenly beautiful as a paradise. The staff will help you schedule daily activities like snorkeling, diving charters, catamaran sailings, and kayaking, as well as treatments at the resort's spa. Don't forget about the Whitsunday Dream Tour, where you will be in a helicopter over the Reef .Don't miss the spectacular Heart Reef out to Whitehaven Beach for refreshments and romantic moments with your partner. Explore the island up close on one of the resort's incredible hikes to Blue Pearl Bay or Dolphin Point.
Make you honeymoon the best honeymoon, as it's for once in your lifetime. Don't forget to check out the tips for the honeymoon to make it more memorable. The beautiful destinations will help you to make your honeymoon more memorable and more romantic. Live in the moments and create memories to cherish for a lifetime! Have a happy married life!