LifeStyle
Valentine's Gift Ideas For Your Beloved To Surprise
Valentine Day is a very special day to celebrate love.On this day, I'm sure you want to see happiness in your partner's eyes. One way to make your beloved happy is to surprise them- surprise them with gifts! This idea of surprising them with gifts can't go wrong because everyone loves getting gifts. However, the only problem that arises is what gift to give from a variety of choices.It is a confusing task but does not worry.I'm here to help you.Here I have covered different ideas of gifts that you can give away.
1) A romantic dinner
If you two enjoy cooking, you can have a lovely time cooking together and later on dining at your place. While cooking, you can help each other in small tasks like cutting and cleaning. Regarding the food that you are going to cook, you can even come up with different ideas but what you can do is cut those differences and blend those ideas in creating one delicious dinner.This brings you two closer than before. Also, it helps in understanding each other better.  
However, if you don't enjoy cooking, don't worry there is an idea for you too. In this case, you can go to your partner's favorite restaurant and have a romantic dinner there.The dinner can also be a  romantic candle light dinner.But when the moment is right, don't forget to tell his or her value in your life.The romantic, sweet words that you share with each other will help to strengthen your bond, and you can cherish your relationship forever.
Photo Credit: foodin5minutes.com
2) Writing a poem
First of all, you need to buy a Valentine's Day card.Then grab a pen and think for a while to come up with beautiful words.Turn those words into a poem.If you've never been much of a poet, don't panic.Just think about your partner and write down the words and statement that come to your mind. But the secret is write down from the bottom of your heart, and voila there you have your poem! Then you need to stick the card in the mirror. After that you can bring breakfast in bed for your husband or wife; boyfriend or girlfriend with a flower or a bouquet of flowers.When your beloved will wake up and will go to wash his or her face, the poem in the mirror would be seen. This idea will surely bring a smile on your partner's face. Moreover, he or she will even appreciate you waking up early and coming up with the poem.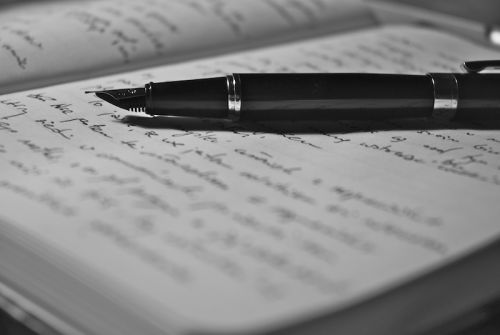 Photo Credit: cybersmile.org
3) Variety of Kisses
On small pieces of paper, write down all type of kisses that you can think of. For example, a passionate kiss or a kiss on the cheek Then fill one bag with those pieces. After that ask your partner to pick pieces of paper and give your sweetheart whatever kind of kiss is there on the paper.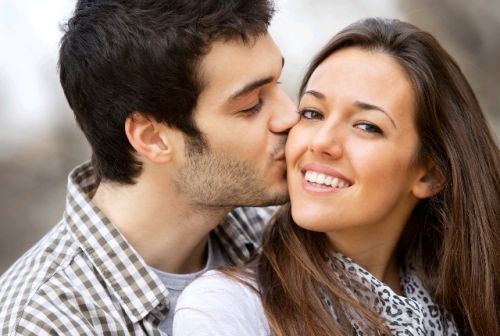 Photo Credit: girlishh.com
4) A surprise gift
Imagine you two are walking in the park, and suddenly your partner sees the gift box lying on the bench with flowers and a card meant for him or her. This would take anyone by surprise. The gift could include a box of chocolates, watch, pendant, watch, perfume, etc. For this, you can ask your friend to place the gift box at the right time.
If you are married, you can first go to a movie or dinner and when you come back home, you see the room is covered with rose petals, and there are also candles glowing. All you need to do here is take a friend's help to prepare things in advance.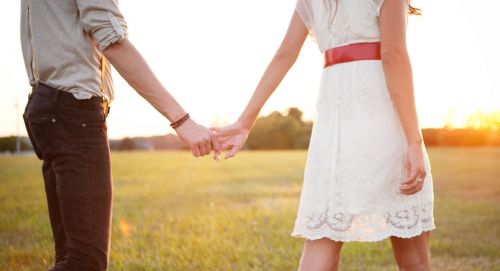 Photo Credit: hdwallpaperbackgrounds.net
5) Watching a movie
Who doesn't love watching movies? On this special day, you can sit back at home, relax and do the movie marathon.You and your partner can go along with the movie's portrayal of emotions and laugh at the funny scenes or cry at the tragic ones.You can watch all time romantic movies like Titanic, Pretty Woman, and The Notebook. You can even have a good conversation about the movies that you watched together for the times to come.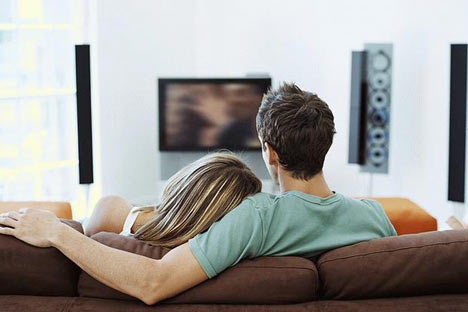 Photo Credit: tvtel.pt
So there you have the gift ideas.Surprise your loved one and see his or her reaction. I'm sure the result after applying these ideas this Valentine's Day will give you a positive result.