News
Talented Actress Darlene Cates Tributed after her Death By Leonardo DiCaprio, Her What's Eating Gilbert Grape's Son
Talented actress Darlene Cates who played a housebound mom of Leonardo DiCaprio in "What's Eating Gilbert Grape" died on a Sunday morning  March 26, 2017, peacefully in her sleep at the age of 69.
Sheri Cates, Darlene's daughter, was the one to reveal the news through a Facebook post.
In the movie "What's Eating Gilbert Grape" Darlene Cates portrayed the mother of Leonardo DiCaprio, a mentally challenged son. This movie had awarded Leonardo his first his first Academy Award and was also nominated for the best supporting actor in the Golden Globe award 1994.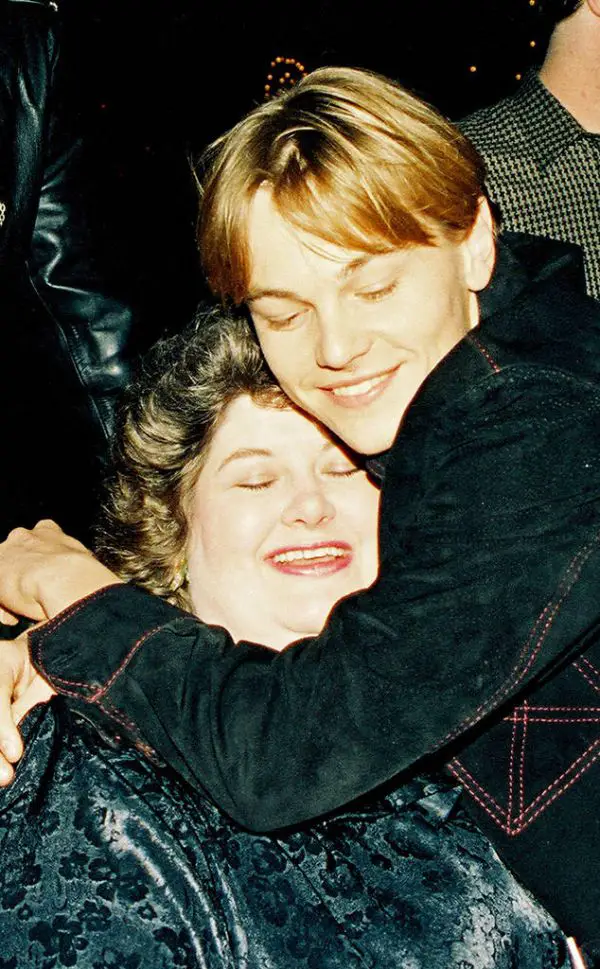 Caption: Lovable picture of Leonardo Dicaprio hugging his onscreen mother "What's Eating Gilbert Grape," Darlene Cates
Photo Credit: eonline.com
Now to tribute the death of his onscreen mother in "What's Eating Gilbert Grape," acclaimed actor Leonardo Dicaprio poured his grief via Facebook. In the post, he stated that she was the best on-screen mother ever as well as an endearing and incredible talent whose memories would remain alive, concluding with the prayers to the bereaved family.
Cates had been under a self-imposed house arrest for five years before appearing in the 1992 show "Too Heavy to Leave the House". During an interview to
Dallas Moring News, Cates confessed that after the show, the constant staring by people didn't affect her anymore, but felt liberated instead. She stated,
 "I didn't know if … [people] were staring at me because I'm fat or because they recognize me,"And all of a sudden … I am free. It doesn't matter anymore.People can be cruel, but that doesn't mean you have to take it home, wrap yourself up in it and wear it."
Moreover, Cates added that she has been used by God to touch many people and encourage them to put themselves out more in her statement,
 "how God had used me to touch other people and give them courage by what I did and that gave them courage to put themselves out there more.".
Cates was hospitalized for almost a year from December 2010 to November 2011 following four surgeries and three near-death experiences causing her to lose nearly 250 pounds of her weight but was full with a positive approach to work in movies after her recovery.
An Incredible personality, Cates Darlene is survived by her husband of 54 years, Robert Cates along with three children, and four grandchildren.
We extend our heartfelt condolence to the bereaved family.
Rest in Peace Darlene!