News
She's Pregnant! Actress Tamsin Egerton is Expecting her Second Baby with Boyfriend Josh Hartnett
Camelot star Tamsin Egerton is now prepared to experience the second round of motherhood as she is pregnant again with her boyfriend, Josh Hartnett.
Egerton's pregnancy got spotted when she flaunted her baby bump during Vanity Fair's 2017 Oscars After-Party at the Wallis Annenberg Center for the Performing Arts this Sunday evening.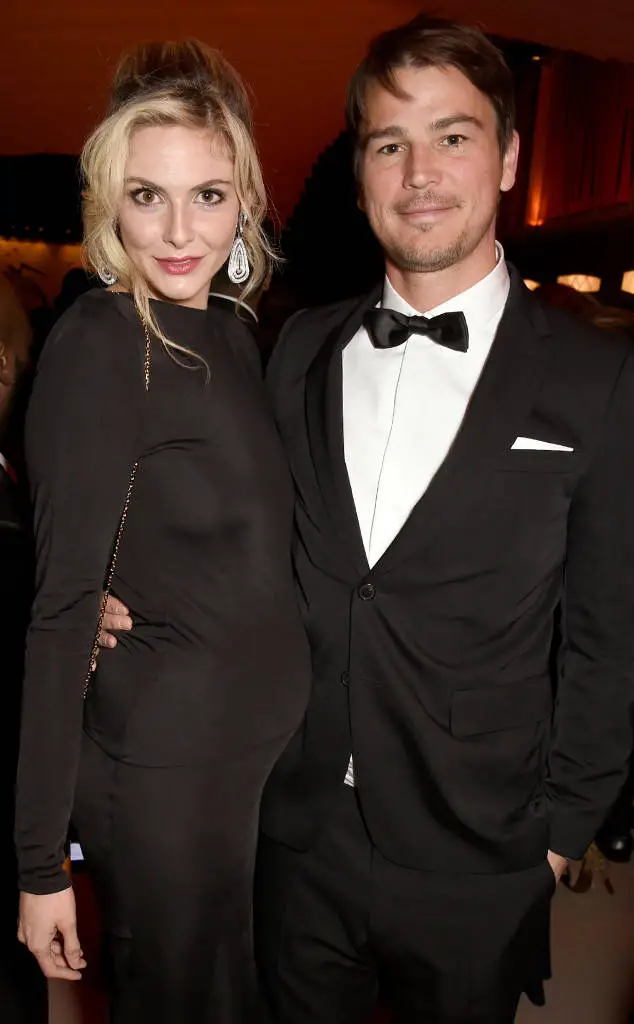 Caption: Tamsin Egerton flaunting her baby bump during Vanity Fair's 2017 Oscars After-Party on Sunday evening with her boyfriend, Josh Hartnett.
Photo Credit: E! News
Except for the baby bump, the pair hasn't opened up about the pregnancy with the public. Although she shared an image recently with Josh and his ex-girlfriend Helena Christensen during the Vanity Fair,  she did not provide any hints regarding her pregnancy.
They are already the proud parents of their first daughter who was born in November 2015.
Josh and Tamsin first met in the year 2010 while filming The Lovers. Following that, rumors about their romance sparked in the media several times, but they succeeded in keeping their relationship out of the limelight until they made their affair official in 2013. However, the couple still prefers privacy in their personal life. Talking to USA Today in May 2015, Josh expressed,
"I purposefully didn't want people to know too much about my personal life because I think a lot of people give it away for free."
"I think if you spend too much time courting people's attention into your personal life, you lose your ownership of it. That's why I make sure my life is my own. I was not a dumb kid. I was a little bit wary of this business. I saw what it could do to people pretty quickly."
Congratulation's Tamsin and Josh!