Trending
A Tribute to Deceased CBS News-Hero Morley Safer: Long-Lived Marriage Sadly Ended
For those of you who love journalism as much as we do; this comes as sad news. Morley Safer, the man who was an inspiration to millions of people, the man who ranked the longest serving of 46 years in CBS News, who brought the horrors of the Vietnam War into the living rooms of America in the 1960s is no more with us.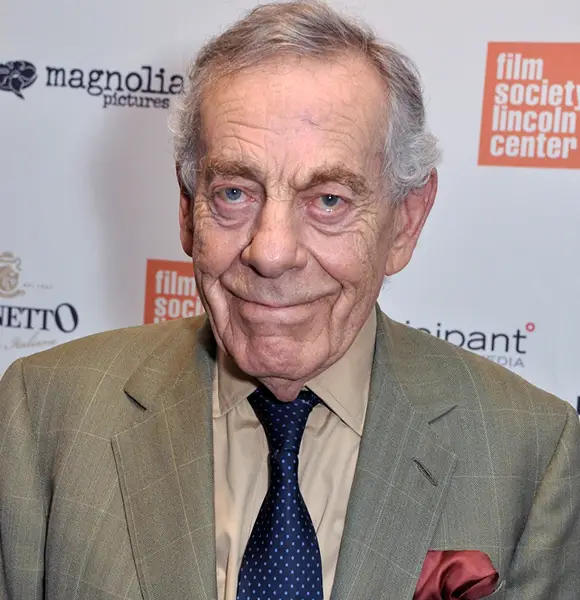 Quick Information
Wedding Date

October 26, 1968

Eye Color

Brown

Hair Color

White

Hair

Short

Weight

N/A

Height/ How Tall? N\A
College

Western University

High School

Harbord Collegiate Institute

Career

1955–2016

Net Worth

$20 Million (Estimated)

Dating/Affair

No

Gay

No

Date of Birth B- 1931-11-08, D- 2016-05-19
Divorce/Split

Not Yet

Wife/Spouse

Jane Fearer (m. 1968–2016)

Relationship Status

Married

Daughter/s

Sarah Bakal

Mother

Anna Cohn Safer

Father

Max Safer

Ethnicity/Race

White

Zodiac Sign

Scorpio

Profession

Journalist

Nationality

American, Canadian
For those of you who love journalism as much as we do; this may come as a sad news. Morley Safer, the man who was an inspiration to millions, the man who was ranked as the longest-serving CBS News icon, the man who was known for his hard-hitting journalism, the man who covered diverse range of affairs from wars to arts & culture, the man who enjoyed numerous awards including twelve Emmys, and the man who brought the horrors of the Vietnam War into the living rooms of Americans in the 1960's, is no more with us.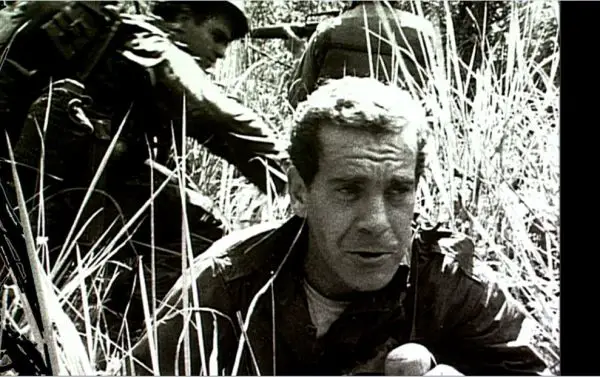 The news came as a shock to everyone as the famous reporter had just retired from 60 Minutes on Wednesday, May 11th, 2016 due to his declining health.
Safer, in his 46 years long career on "60 minutes", covered nine hundred and nineteen stories plus nine wars in total, and had countless unforgettable moments. 
Sadly, Safer passed away yesterday on May 19th at his home in Manhattan, as reported by his employer, CBS News. He is now survived by his wife, Jane Fearer, and daughter, Sarah Alice Anne Safer. He was 84.
CBS has not officially issued any information regarding the cause of his demise, but has just stated that he had been in declining health, which prompted his retirement a week ago. However, his wife Jane Safer has blamed pneumonia for her long-time husband's death, as per as the New York Times.
Safer was an acclaimed, popular and legendary journalist, and at the same time a loving husband and a responsible father. No matter how much we talk about his contribution to American journalism, it will never be enough. So, in the loving memory of Morley Safer, we exhibit you a timeline of his life including his work, achievements, and his unforgettable memories.
Let's rewind his memorable lifetime recollections.
1930-1970
He was born on November 8, 1931, in Toronto, Ontario, Canada. He briefly attended the University of Western Ontario (dropped out to try a newspaper reporter stint).
He began his journalism career in 1955 as a reporter for various newspapers such as Woodstock Sentinel-Review, London Free Press, and Toronto Telegram. He later became the producer of "CBC News Magazine" in 1956. He did three tours (1964-'66) in Vietnam as the head of the CBS Saigon bureau covering the story of "Vietnam War".  
While reporting another story from Vietnam, Safer and two CBS cameramen were shot down in a helicopter by Vietcong ground fire, although they all escaped serious injury.[17]Brig. Gen. Joe Stringham, who commanded a Green Beret unit with Safer reporting, commented that Safer "was all business and he reported what he saw. ...We looked at eternity right in the face a couple of times...and he was as cool as a hog on ice. (Morley's Wikipedia bio) 
He met his love of life, Jane Fearer, in 1968, and proposed her while covering the "Nigerian Civil War" over the phone.
1970-80
Safer replaced Harry Reasoner in the popular program of CBS "60 minutes" and teamed up with the heavyweights such as Don Rather, Mike Wallace, Walter Cronkite, Ed Bradley, Charles Kuralt, Diane Sawyer and Bob Simon. He received an Emmy Award in 1971 for his investigation and reporting of the Gulf of Tonkin incident. Likewise, he gathered war reports from all over the world, especially from Vietnam.
During the period, Safer interviewed numerous renowned personalities such as Betty Ford (Former First Lady of the United States of America) and Actress Katherine Hepburn. Moreover, he became the first US Network Newsperson to film a report from China.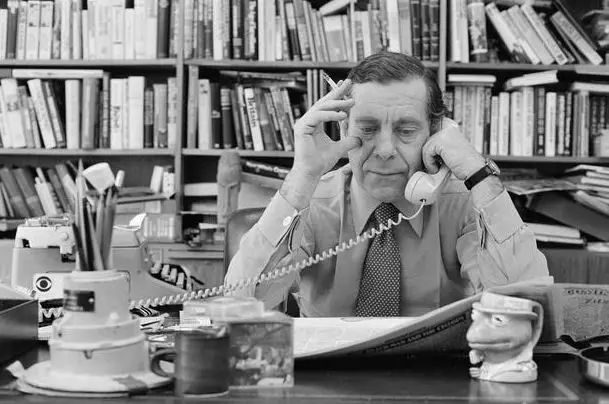 1980-1990
Safer covered the stories of stars such as Jackie Gleason (October 28, 1984), Jack Lemmon (aired on January 5, 1986), and Andre the Giant (report about Human Growth Hormone 1985).
1990-2000
Safer recalled his broad experiences in the book titled "Flashbacks: On Returning to Vietnam." All because of his charm, magnetic personality, and in-depth knowledge, he managed to interview President Bill Clinton (aired on Dec 10, 1995), Vice- President Al Gore (1993-2001) and Texas Governor, Ann Richards (1991)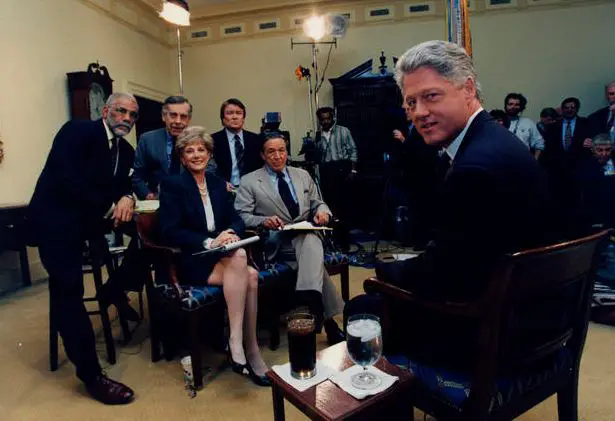 2000-2016
Later in his career, apart from politicians, actors, and comedians, he started interviewing artists (such as Country Singer Dolly Parton and Actress Meryl Streep) and covering other controversial stories (such as the story of Ruth Madoff, who was the wife of Bernie Madoff, the convicted American financial fraudster)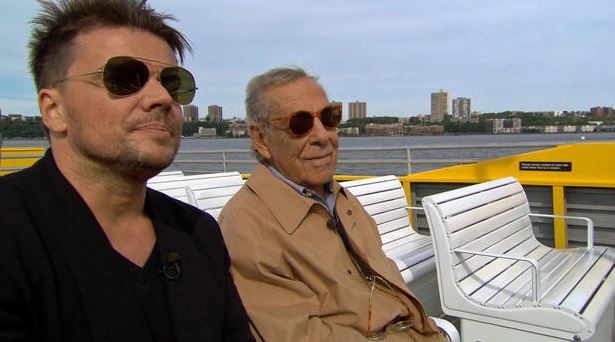 Source: http://www.cbsnews.com (5)
His last report on "60 Minutes" was with Danish architect Bjarke Ingels, which aired on March 13, 2016.
Here is his last Twitter post, in which he forwarded his gratitude to his viewers.
It's been a wonderful run, and I want to thank the millions of people who have been loyal to our @60Minutes broadcast. Thank you! — Morley Safer (@SaferCBS) May 15, 2016
We are very much obliged to you, Morley, for all the actions you have taken to raise journalism standards. You'll always be remembered as a top-notch reporter.
.@CBSNews @60Minutes Morley's interviews always brought a curiosity, intelligence, and terrific humor. You were a great reporter, Mr. Safer! — Stella Braintree (@StellaBraintree) May 19, 2016
@CBSNews @kxnt @60Minutes Dammit. Rest easy Morley. Heaven has another top-notch reporter! — Sean L (@Rubble70) May 19, 2016
@CBSNews I'm sad to be crossing "Be interviewed by Morley Safer on @60Minutes off my bucket list. So sorry for your loss. — Housing Policy Watch (@HousingWatchMD) May 19, 2016
@CBSNews @60Minutes I watched, listened and followed the great Morley Safer since adolescence. Even in bad times he made us hope for better. — Laurie (@hmsfrost) May 19, 2016
@CBSNews @60Minutes RIP #MorleySafer such an incredible and eloquent storyteller the likes of which is sorely lacking in today's journalism — Jeannine Hughes (@Jeanninehu) May 19, 2016
@CBSNews @60Minutes @CBSNLive his retirement special was a perfect tribute to his life's work, honour our legends before they leave us. — Sophia (@SophiaGremmel) May 20, 2016
We are sad to report that legendary @60Minutes correspondent Morley Safer has died at 84: https://t.co/n2MbgKIKgf https://t.co/0jnW83YnwS — CBS News (@CBSNews) May 19, 2016
"Morley was one of the most important journalists in any medium, ever. He broke ground in war reporting and made a name that will forever be synonymous with 60 Minutes. He was also a gentleman, a scholar, a great raconteur - all of those things and much more to generations of colleagues, his legion of friends, and his family, to whom all of us at CBS offer our sincerest condolences over the loss of one of CBS' and journalism's greatest treasures."

Leslie Moonves
CBS Chairman and CEO 
Sun only sets to rise again, to convey warmth to the dreary lands. M.r. Safer was a Sun – gleamed as bright as he could, after his own way, being a ray of hope to millions.

LIVE RAMPUP

Editor  
Farewell, Mr. Safer.
I am not in this business as a calling. I don't do what I do to right any wrongs. 
- Morley Safer