News
Actress Drew Barrymore Opens Up about Raising Kids after Divorce with Husband Will Kopelman!
Actress Drew Barrymore has opened up about her split with her husband and how it has affected her to raise her kids while making an appearance on "The Ellen DeGeneres Show" on Thursday, February 2.
The 41-year-old actress who shares two kids; daughters Olive, 4, and Frankie, 2, from her ex-husband Will Kopelman said that her divorce was the worst nightmare.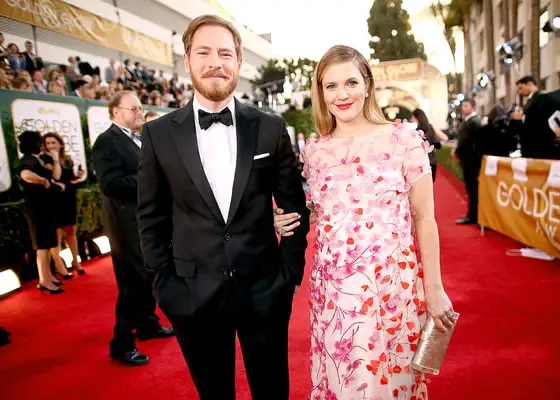 Caption: Drew Barrymore and her ex-husband Will Kopelman.
Photo Credit: usmagazine.com
Drew and her former spouse is co-parenting their daughters in New York. In the interview to daytime host Ellen DeGeneres, Drew revealed that she had a particular idea in her head to raise her kids before having a family.
"It was just like my worst nightmare. I so wanted to raise kids in this ultra-traditional way and do everything so the polar opposite of my experience."
Furthermore, she said that she wanted to give her daughters love, honesty, community and make them feel safe. She explained-
"It really is about the tone you set, and you can talk until you're blue in the face, but kids watch what you do every single day of your life, all day long, and that behavior and that example and that love and community and honesty is just, I think, what's making everything feel safe for my kids."
 "And that's really the intention I had as a parent — how do my kids have this incredible sense of, like, freedom inside their heart, because they know I've got them and their dad's got them and the [rest of their family]."
Caption: Drew Barrymore on "The Ellen DeGeneres Show."
Video Credit: Dailymail
Barrymore got married to Will Kopelman in 2013 and had a divorce in April 2016, after three years of marriage.