News
Actress Jessica Marais Split From Her Partner, Planning To Be Single Parent?
The Packed to the Rafters actress Jessica Marais underwent from a split with her partner of six years, James Stewart on May of 2015 with whom she had a daughter named Scout Edie Stewart. However, currently, she seems to be planning on parenting her daughter as a single parent without any involvement from her former partner James.
There were rumors that the reason behind the couple's split was because of James' hard partying and jealousy from Jessica's career. However, the couple later cited the rumors saying,
'Our decision to separate was a mutual one. We again request that our privacy is respected.'
Although that the couple parted on good terms a little twitch came in between when her partner James allegedly claimed that he was the full-time carer of their daughter Scout. However, Jessica is teaching her daughter to be kind forgiving and generous.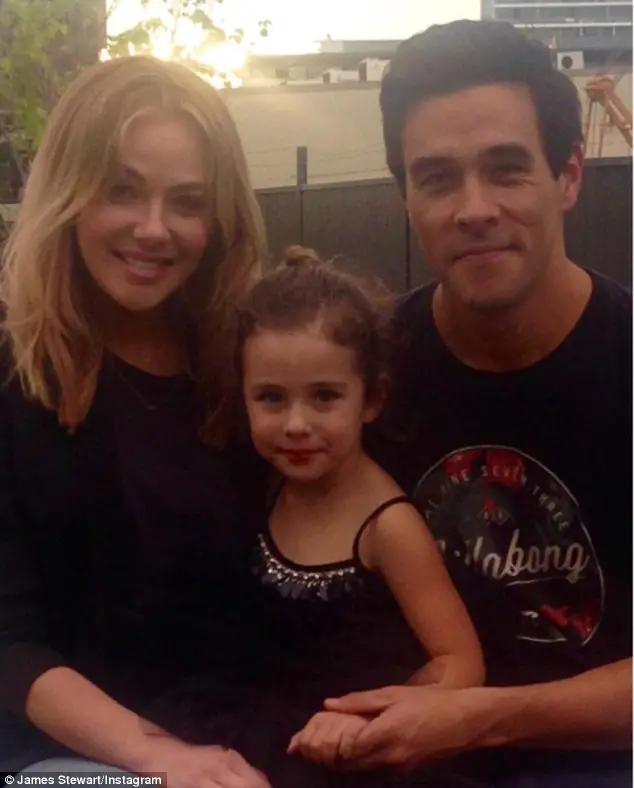 Caption: Jesse Marais with former partner James Stewart and daughter Scout.
Source: dailymail.co.uk
Recently, Jessica has been standing up to be a single mother and has no plans on getting engaged in any relationship anytime soon. She said,
'There have been times in my life when I've felt the need to work on my own personal growth without depending on affirmation from a man.'  She further continued,
'It takes a little bit of time and it takes a really big heart, but once you realize it's about Scout, everything's easy.'
But even after that dedication of being a single mother despite the fact that just a year ago she and her former partner issued a statement agreeing to co-parent their daughter,
'Their main focus at this time is the co-parenting of their daughter and they ask that media respect their privacy.'
She also admits that she has been lazy amid the twitter trend of #Lazymum.
Jessica Marais revealing her lazy mum habits in September 2016.