News
Alexis Joel and Husband Billy Joel Welcome Their Second Child Together! Take a Peek at their Mesmerizing Moment
Alexis Joel and Husband Billy Joel Welcome Their Second Child Together! Take a Peek at their Mesmerizing Moment. Alexis Joel, the fourth wife of singer, Billy Joel has welcomed their bundle of joy on October 22, Sunday after she gave birth to their daughter, Remy Anne Joel. A representative for Alexis's husband confirmed the arrival of Remy Anne to CNN stating- Alexis gave birth to daughter Remy Anne on Sunday. Alexis and Remy are doing well and everyone is thrilled."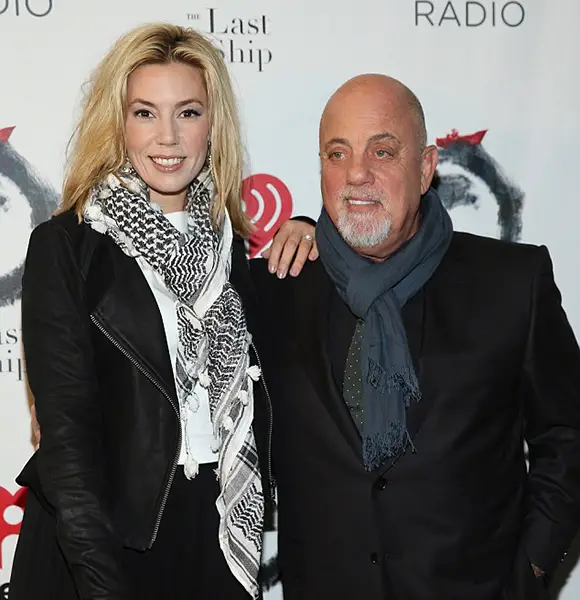 Alexis Joel, the fourth wife of singer, Billy Joel has welcomed their bundle of joy in the form of their daughter, Remy Anne Joel on October 22, Sunday.
A representative for Alexis's husband confirmed the arrival of Remy Anne to CNN, stating-
"Alexis gave birth to daughter Remy Anne on Sunday. Alexis and Remy are doing well and everyone is thrilled."
Thirty-five-year-old Alexis welcomed their daughter into the world at 7:50 p.m. at New York University Hospital. The newborn Remy weighed 7 lbs. 3 oz. at the time of birth.
The pair is already parents to Della Rose, who was born in August 2015. Remy is Alexis second child, whereas, Billy's third as he is also a father to a daughter, Alexa Ray Joel, 31, who he shares with his second wife, Christie Brinkley.
According to the representative, Billy's eldest daughter, Alexa Ray Joel was also in the room during the delivery.
The father of three Billy took no time to share the picture with his newborn angel on Twitter, where he announced the arrival of Remy Anne Joel.
Previously, Billy announced the news about Alexis' pregnancy in his recent interview with Belfast Telegraph. When the legendary piano rocker was talking about his pregnant wife, he said-
"We are due next month."
Alexis and Billy began dating each other in 2009. The pair got married almost six years after they began dating. They tied the knot on July 4, 2015, at Joel's sprawling estate on Long Island. According to the singer's spokesman-
"The couple surprised guests at their annual July 4th party by exchanging vows in front of their family and close friends."
Billy's eldest daughter Alexa Ray and actor Kevin James were part of the guests who witnessed the pair exchanging the vows. The pair welcomed their first daughter Della Rose a month after they got married in a beautiful and intimate wedding ceremony.
Congratulations to Alexis Joel and her husband Billy Joel for the addition of an angel in their life!