News
Beautiful Singer Jessica Mauboy Wants Children With Her Boyfriend, Planning to Get Married?
Australian singer and actress Jessica is planning to have babies with her boyfriend, Themeli Magripilis.
She revealed about it in an interview with who.com.au yesterday, also explaining that her boyfriend had finally made a shift from Darwin to Sydney just to live with her. Moreover, she also gave her thoughts on their marriage and babies during the 2016 interview with WHO. She said:
"It was coming on seven years, and I was like 'I need you around. I need to know where we are, who we are. Can we make this work under one roof? Can we build this even further?"
It was only last October when singer had said:
'I'm not ready to be married or have children,' in an interview with Kyle Sandilands and Jackie O'Henderson.
It seems that she has changed her mind in the span of 12 months. She said in the interview:
'I love the idea of having children with Themeli. I love the idea of being married to him. We already kind of are'
Jessica Mauboy met her beau Themeli on one of the casual night on a dance floor out eight years ago.
Couple Holiday in Sydney!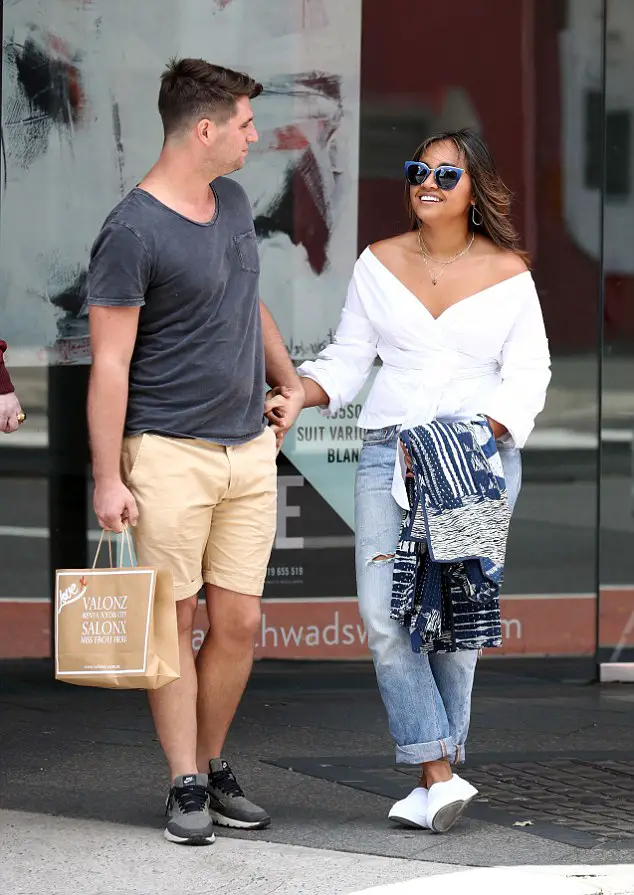 Caption: Jessica Mauboy with her long time partner Themeli Magripilis in Sydney's Paddington on Tuesday
Source: dailymail.co.uk
There were lots of rumors about Jessica breaking up with her boyfriend recently, but at the end, it was nothing but a false rumor. The couple proved the rumor to be false as they were recently seen on vacation on Sydney's Paddington.
The holiday comes after Jessica confessed to The Sunday Telegraph that things are going from better to best with Themeli.She confessed on .dailymail.co.uk on 28 September 2016. Where she said;
'Out of all the moments, we have had together it was a realization that yes, I am going to be with him for the rest of my life, whether or not I have the ring,'
she further added;
'I know deeply how amazing he is, how he is with my family and they are with him. And he's so hot.
With her statement, we can say the couple are deeply in love with each other and hope they get married soon.