News
Ben Foster Opens About Getting Engaged And Wedding With His Soon-to-be Wife!
Love has indeed become successful for actor Ben Foster and his fiancée Laura Prepon as they are trying to plan their marriage.
They were linked as a couple back in July 2016. Soon after that, in October, they were engaged with each other at the New York premiere of "The Girl on the Train."
This is the first time that  Ben and Laura, who happens to be an actress for "Orange Is The New Black." are going to get married. However, Ben was already once engaged to star Robin Wright of "House Of Cards."
Everything has to fall in place in right order in both the partner's life to get married, and at this point of time, as Ben seems busy in his work, the couple must be holding their marriage. Laura  talks about this situation as,
 "He's going off to do two movies. I just wrapped last week. It's just, you know, scheduling. It's a lot."
Furthermore, Laura said that they are looking for the short marriage as she puts in, 
"We want a really small wedding but we have a lot of people that we love and care about. It's weird, [but] apparently doing the list for your wedding is a whole thing that could cause some issues. Our cast alone is like 50 people."
Recently, on January 23, 2017, the pair appeared at the Sundance Film Festival at Library Center Theater in Park City to celebrate Laura's new film, "The Hero." The pair is scarcely seen in public because the last time that they were seen together in any high profile events was on the red carpet at the premiere of "Inferno" in Italy in last October.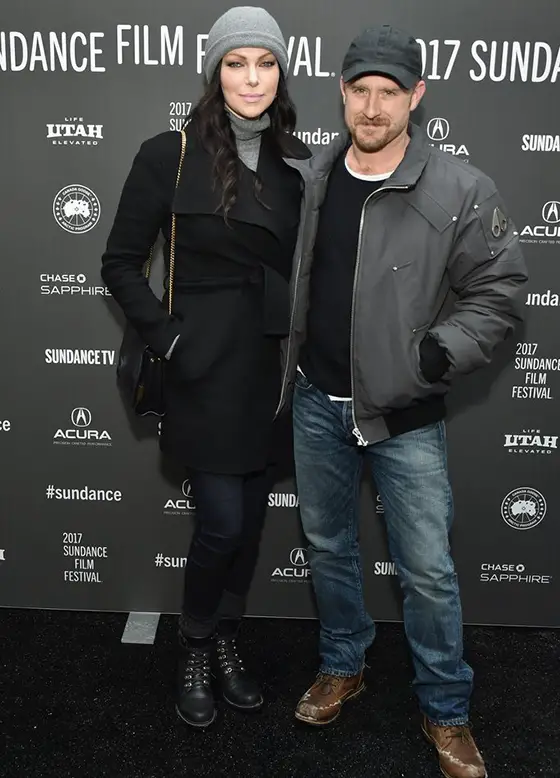 Caption: Laura and Ben at the red carpet premiere of the movie"Hero" (2017). 
Photo Credit: popsugar.com
At the red carpet event, Ben and Laura were found posing and after that Laura shared her feeling about Ben as,
"I'm happy.It's amazing. He's the love of my life."
We hope that everything works out well for this couple and Ben and Laura will soon turn out to be husband and wife.