News
Separate Ways! Billy Bush To Divorce Sydney Davis After 20 Years Together
Billy Bush, who has had quite a torturous 2017 is still facing some tough luck this year as after around a year after the infamous 2005 Access Hollywood interview with now President Donald Trump was leaked, the TV personality and his wife of 20 years, Sydney Davis have separated and are en route to getting divorced.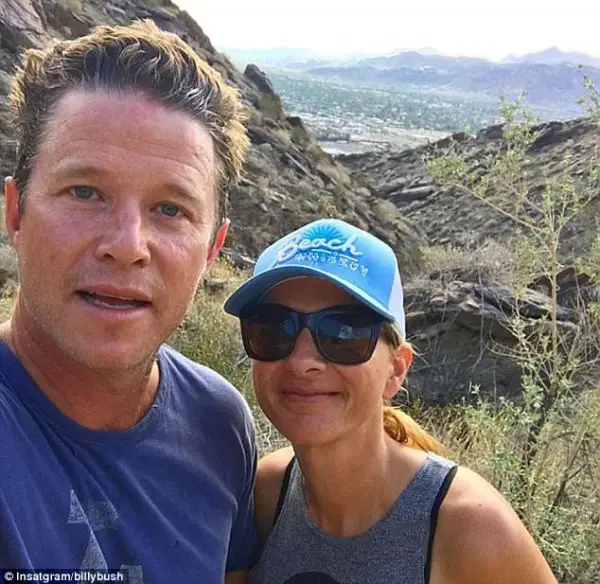 Caption: Billy Bush and his wife Sydney Davis to part ways after 20 Years of wedding.
Photo Credit: dailymail.co.uk
Bush's lawyer Marshall Grossman released a statement which read,
'I can confirm they are now separated and on a short-term break,'  
Also, his publicist confirmed this news and added,
"After almost 20 years of marriage, they have separated for the moment to evaluate their life together. They love each other and their children deeply and are committed to a bright future," 
Caption: Billy Bush and his wife Sydney Davis have separated.
Video credit: people.com
The two who got married back in April 1998 and share three daughters: namely, Josie, 19, Mary, 16, and Lillie, 12.
It was President Trump 'p****gate' tape scandal that cost him his job on NBC's Today Show and now has made his personal life messed up too.
In the infamous interview, Mr. Trump made some pretty lewd comments about groping and trying to get intimate with women while at a 2005 conversation with Bush that was caught on a hot microphone.
In the interview, everyone listened to Mr. Trump saying,
"And when you're a star they let you do it. You can do anything. Grab them by the p—y. You can do anything."
But the firing would not have hurt him more than the words of his daughter Mary who he has an emotional talk with,
Bush said,
"She was really upset, and I said, 'Mary, it's, it's, going to be OK. You know, don't worry,' "

"And she said, 'No. Why were you laughing at the things that he was saying on that bus? Why were you playing along with it, Dad? It wasn't funny.' "
he continued,
"I said, 'Mary, I am sorry. And there is no good answer for that,' "
He then concluded,
"Looking back upon what was said on that bus, I wish I had changed the topic,"

 "[Trump] liked TV and competition. I could've said, 'Can you believe the ratings on whatever?' But I didn't have the strength of character to do it."
He can not right the wrong now, can he?
But it is sad to see a relationship that lasted this long crumble and burn into the ground.