News
Boyfriend Rumors? Tilda Cobham-Hervey Spotted Hand in hand with Rumored Boyfriend Dev Patel and his Mother
The aspiring Australian actor Tilda Cobham was spotted with her Indo-British rumored boyfriend in Los Angeles on 27th February 2017 along with his mother, Anita Patel. As reported by people.com, Tilda got traced with Patel after they were strolling around the downtown of LA in a unified manner.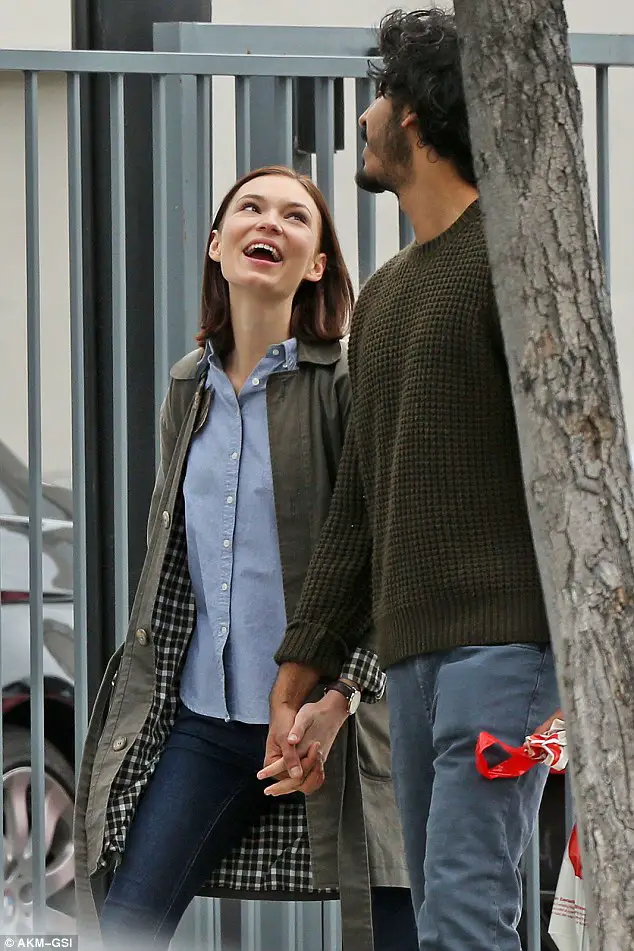 Caption:  Dev Patel and Tilda Cobham caught in camera when strolling down in LA (2017)
Photo Credit: dailymail.co.uk
Followingly, Patel had wrapped his arms around Tilda and his mother, Anita when taking a tour around Los Angeles after the Oscars.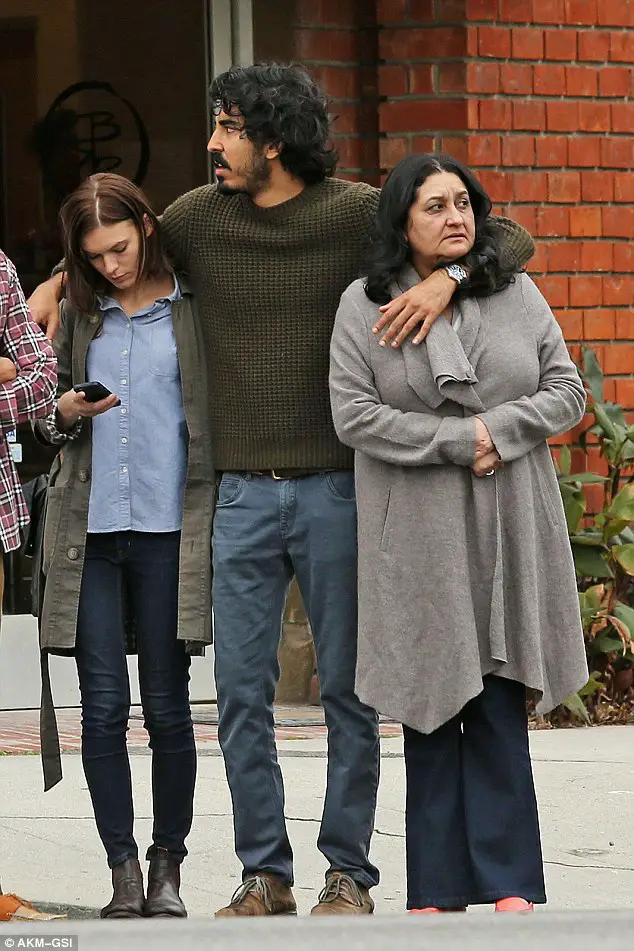 Caption: Dev with two loving ladies of his, Tilda (Left) and  Anita Patel (Right ) in LA  2017. 
Photo Credit: dailymail.co.uk
The close insider of ET online reported the entire eye witnessed incident that took place between Patel and Tilda in Los Angeles. They said:
"I witnessed Dev and Tilda holding hands while standing up at one point during the dinner. They kept a distance from each other during the cocktail hour so as not to attract attention but left caution to the wind during the dinner. They spent the rest of the night exchanging cute furtive smiles with each other and seemed to be excited about their budding romance.
The rumors between the pair had flamed when they were caught hanging out together in the pre-bash of Oscar at the Weinstein Company at the Beverly Hills in Los Angeles on 25th February 2017.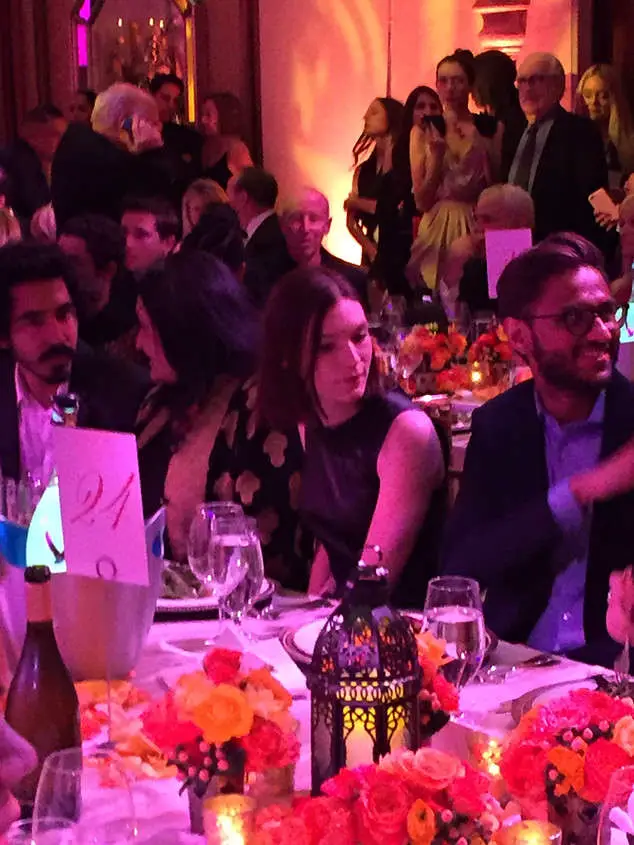 Caption: At the Oscars pre-bash, Dev Patel (left) and Tilda Cobham (Centre Right) in LA 2017. 
Photo credit: eonline.com
The reporter of E-news disclosed the entire incident of the Oscar bash and said,
 " The two were seen holding hands and sat together at co-founder Harvey Weinstein's table, on either side of Dev's mum' along with the rest of the cast from Oscar-nominated Lion. Dev, Tilda and his mother were often engaged in conversation."
Further, the close representative of Tilda and Patel confronted to a source about their ongoing blooming private romance and mentioned,
"Dev has been trying to keep his new girlfriend secret, but he was spotted looking very loved up with her last week. She's been staying with him at his new pad. This new romance has come out of the blue, but Dev seems very happy."
While about weeks ago the pair got spotted strolling around the cookie corner Oh Dough Mumbai in Kalaghoda, Mumbai. Tilda and Dev Patel had met on the sets of the movie Hotel Mumbai which had brought them closer and together.
Well with so much of evidence of their togetherness, the fans of Tilda and Dev Patel are waiting for their dating confirmation. Hopefully, the pair announces it soon!