News
Shocking Break Up! Comedian Jenny Slate Ends her Relationship with Boyfriend Chris Evans after Almost One Year of Dating
The Gush star Jenny Slate has ended her relationship with her boyfriend Chris Evans on February 8 after dating each other for less than a year.
According to the E! News, their break up was a dramatic one but was "amicable and recent."  A source revealed PEOPLE about their connection where he said that their connection was undeniable. Furthermore, he stated-
"When they weren't busy filming, Evans and Slate would spend much of their free time hanging out together."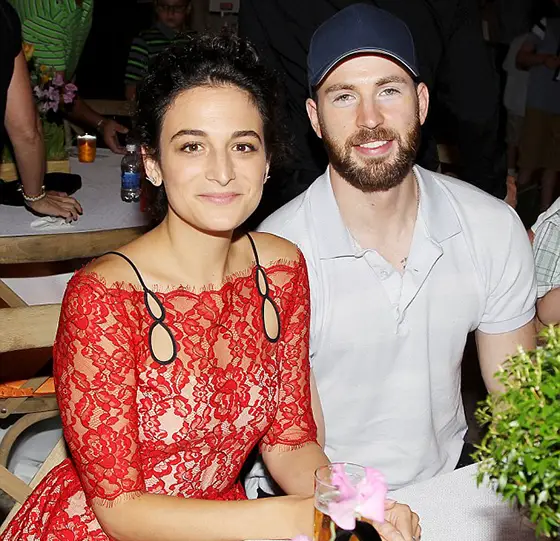 Caption: Jenny Slate and her ex-boyfriend Chris Evans.
Photo Credit: Dailymail
 The pair first met on the set of their upcoming drama Gifted in October 2015 but made their first public appearance at the premiere of Jenny's animated movie "The Secret Life of Pets" in June last year.
In the same month, during an interview with ET online, the thirty-four-year-old actress talked about her dream boyfriend where she spoke-
"It's kind of like I got my dream seventh-grade boyfriend. We didn't know each other growing up, but we grew up about a half-hour away from each other. We've been friends for a while."
Likewise, they opened up about their relationship last summer on Anna Faris' podcast Unqualified where Jenny said-
"The first night we hung out I was like, 'Oh, I could hang out with Chris for like 90 hours.'
On that context, Chris added-
"Oddly enough, I've only known Jenny for a few months, which is insane to say because we're like the same animal."
Jane was previously married to filmmaker Dean Fleischer-Camp In September 2012. After being bound in marriage for nearly four years, she had a divorce with her husband. Their separation was announced in May 2016.