News
Brought to Justice! TLC Star Toby Willis Pleads Not Guilty of Child Rape Charges
Toby Willis, the former star of TLC's 'The Willis family,' was prosecuted on four counts of Child Rape on 13th March 2017 in Tennessee after a grand jury heard his case of child rape, said Circuit Court Clerk Julie, Hibbs.
Willis pleaded not guilty to any of the charges as read by Circuit Judge Larry Wallace. His official plea date is set to be July 11, 2017, and the trial for the case is set to begin on July 18.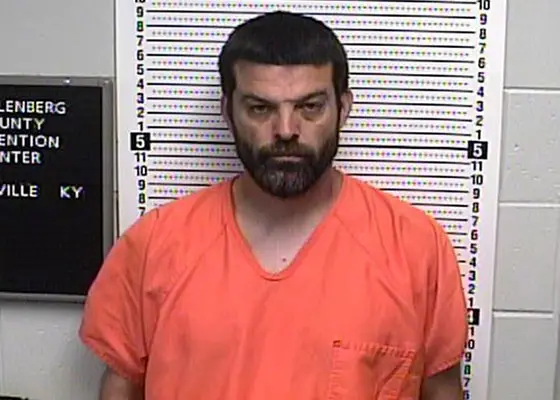 Caption: Toby Willis was arraigned on four child rape charges in Tennessee on Monday.
Photo credit: Usmagazine.com
The news broke when the 46-year-old star was arrested in October of 2016 for allegedly raping a nine or ten-year-old girl about 12 years ago. Toby Willis initially faced a single count of child abuse, but the charge has been quadrupled. Willis was set to next appear on May 31, 2017, in Cheatham County General Sessions Court after the completion of his psychological testing as requested by his attorney Michael Shipman, but the state decided to present Willis's case to the March grand jury, Hibbs said.
Willis's attorney Michael Shipman was not present at the arraignment, but a public defender represented Toby Willis. Willis who is the father of the Willis Clan, a country-folk band member based in Ashland City which is made up of Willis, his wife, Brenda, as well as couple's 12 children. He has been in Cheatham County Jail since September of 2016 when he was arrested in Kentucky by TBI agents under the theory that he had raped around a 9- to a 12-year-old girl about 12 years ago.
Toby Willis waived his right to a preliminary hearing in September within ten days of his arrest but saw the date of hearing pushed back on several occasions. At his November 30, 2016, appearance, Shipman requested the psychological evaluation of his client, saying that he had "come to question (his client's) competence."
But then again, Prosecutors objected to the request, but General Sessions Judge Philip Maxey granted a continuance to the evaluation to March 1, where the hearing was once again pushed back to the end of May 2017.
The Willis Clan was the subject of a reality show on TLC which was called "The Willis Family." The TLC show had run for two seasons before TLC announced days after Willis' arrest in 2016 that contract would not be renewed for a third. A TLC spokesman then said that the show's cancellation had been decided before Willis' arrest.