News
Bump! Tasha McCauley And Husband Joseph Gordon-Levitt Are Pregnant With Another Baby
The gorgeous Tasha McCauley and her husband Joseph Gordan-Levitt are expecting their second baby.
The news about Tasha being pregnant was revealed after Tasha was seen walking arm-in-arm in a stylish polka dot dress with her husband Joseph, aged 36 in Beverly Hills on Wednesday. A spokesperson confirmed the news about the pregnancy of Tasha as well.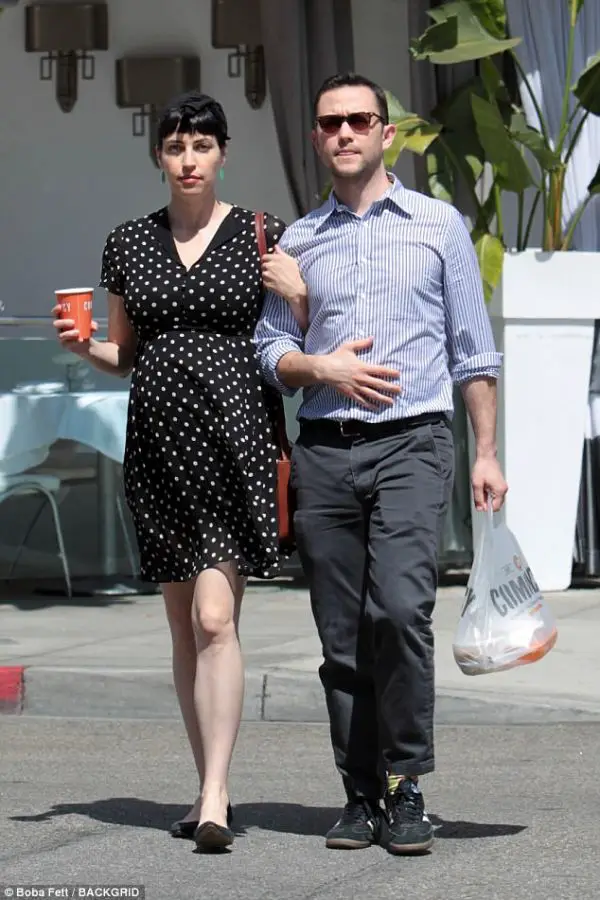 Caption: Tasha McCauley spotted in a stylish polka dot dress, walking arm-in-arm with her husband Joseph in Beverly Hills on Wednesday.
Photo Credit: Dailymail
The CEO, as well as co-founder of Robotics Company Fellow Robots Tasha and the 'Dark Knight Rises' star Joseph, are known as a very private couple. According to Joseph's wiki, the pair got married in December 2014 at their Los Angeles home. Their wedding was very private attended by their family and close friends.
Though Tasha and Joseph haven't revealed much about their relationship, Joseph once talked about his love life in an interview before 2015. He said-
''I have a girlfriend but I tend not to really like to talk about it in public. I get up in movies and I play other people, so when the audience is watching me in movies, I don't want them thinking about me and who I'm dating, and blah blah blah. I want them to see the character, the story that I'm telling, you know."
Likewise the Jewish actor Joseph talked about his wife Tasha in an interview with Playboy in September 2015. He said-
"I'm reluctant to talk about being married because I'm married to a woman who doesn't like strangers being privy to her life and relationships."
He even talked about their secret wedding.
"You know, we kept our wedding a secret. It wasn't that difficult because we didn't tell many people about it. As much as some people may disagree, I don't believe a person's private life—even a person in entertainment—is a public performance. I also want very much to respect my wife's wishes—and frankly mine too—that we keep our private life private."
Tasha and Joseph are together parenting their one-year-old son (born on August 2015). Joseph, who said that he wants his son to make a choice to be in the public eye when he made an appearance on the Live! With Kelly And Michael, hasn't even revealed their son's name.
Stay with us for more news on Tasha McCauley and Joseph Gordan-Levitt!