News
They're Not Getting Married! Carl Crawford Split with His Partner Evelyn Lozada Revoking Their Engagement of ALmost Four Years
A split news breaks out from the longtime engaged couple!
The ex-MLB star, Carl Crawford, is not tying a knot with the Basketball Wives star, Evelyn Lozada, as they called off their engagement on Thursday, August 10.
A representative for the 41-years-old reality star, told in a statement yesterday:
"They did break up but it was over infidelity back in February."
This report explains that the two had some cracks in the relationship from the beginning of this year in February. As per the sources, it was Carl's fidelity that led Evelyn to get suspicious of her fiancee, which later became the ultimate reason for their split.
The representative of Evelyn also added:
"Right now they are focused on being responsible and loving parents to their 3-year-old kid."
As of recent, the two remain friends, but Evelyn is not residing with the baseball star. Evelyn currently is sheltering in Arizona, while Carl lives in Houston.
Lozado also took to Twitter on Thursday, to thank a fan, who offered support for the split.
While everyone was anticipating a married life for the couple to come soon, Carl and Evelyn failed to meet their fan's expectation of seeing them as husband and wife. They are splitting after more than four years of being engaged.
The fans got a smell of the duo's split when they began sharing different Instagram posts traveling alone. Carl flew to Vegas without Lozado and Leo, while Lozado spent a vacation in the Bahamas without Carl, in early July this year.
Well, we last spotted the two together in March 2017, celebrating Leo's birthday party.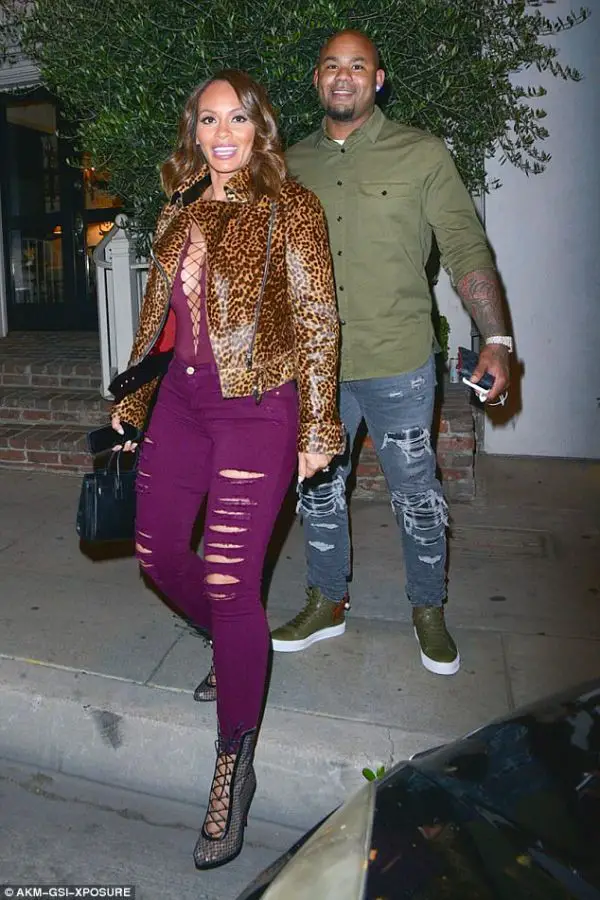 Caption: Carl with his ex-fiancee Lozada in a night-out.
Photo Credit: dailymail
On December 2013, the duo got engaged after Carl proposed to Evelyn on Christmas eve presenting her with a $1.5 million ring. After a year of their engagement, on March 2, the couple welcomed a baby boy named Carl Leo, who is now three years old.
However, the pregnancy made it to the news in November itself, when she was six months pregnant.
Apart from being a mother to her son Carl, Evelyn also has a daughter, Shaniece from her previous relationship. Shaniece is now twenty years old grown-up daughter of the reality star. Evelyn is yet to open up about the other parent of Shaniece.
Think we missed something? Do let us know in the comment section below!