News
Danielle Fogarty, 26, & Boyfriend-Turned- Fiancé Splits - Priorities Steps Up!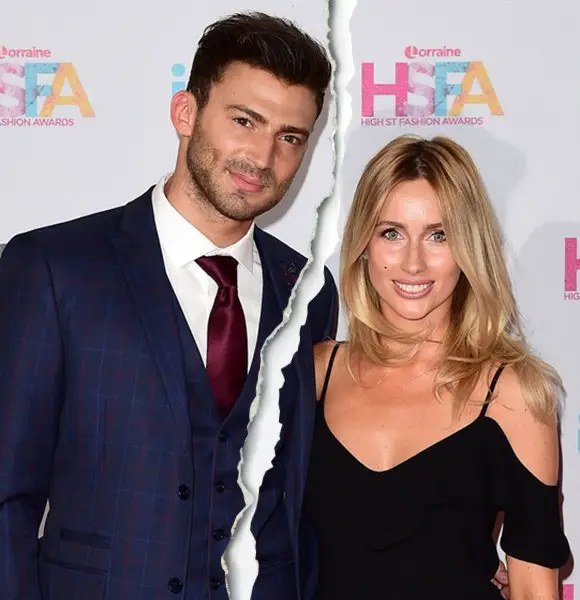 Danielle Fogarty, 26, & Boyfriend-Turned- Fiancé Splits - Priorities Steps Up!
News
The wedding bell is off for now, as the soon-to-be bride and groom, Danielle Fogarty and Jake Quickenden called off their wedding. 
Danielle Fogarty, the daughter of superbike racer Carl Fogarty, has split from her boyfriend-turned-fiance Jake Quichenden after seven months of the wedding proposal.
A source close to the formerly engaged pair disclosed that Danielle and Jake's relationship came to an end during a break to Rome, which left Danielle 'distraught.' As reported by the insiders, Jake has been spending more time with his co-star Kem Cetinay, which affected his three years of relationship with his fiancee.
"The pair decided to call it a day after a series of rows about Jake's partying with his Dancing on Ice co-star Kem Cetinay."
Jake claimed the trophy of Dancing On Ice, which provided him lots of opportunities. He has been touring the country with Kem on the show's tour and getting a lot of female attention, which hasn't been easy for Danielle. She was having a hard time with the female attention that the dashing Jake garnered.
Well, as their wedding bell was about to rung, Danielle and Jake were supposed to take part in a glossy photoshoot to gush about their wedding plans. But unfortunately, the former pair shocked everyone by splitting, which means no photoshoot either!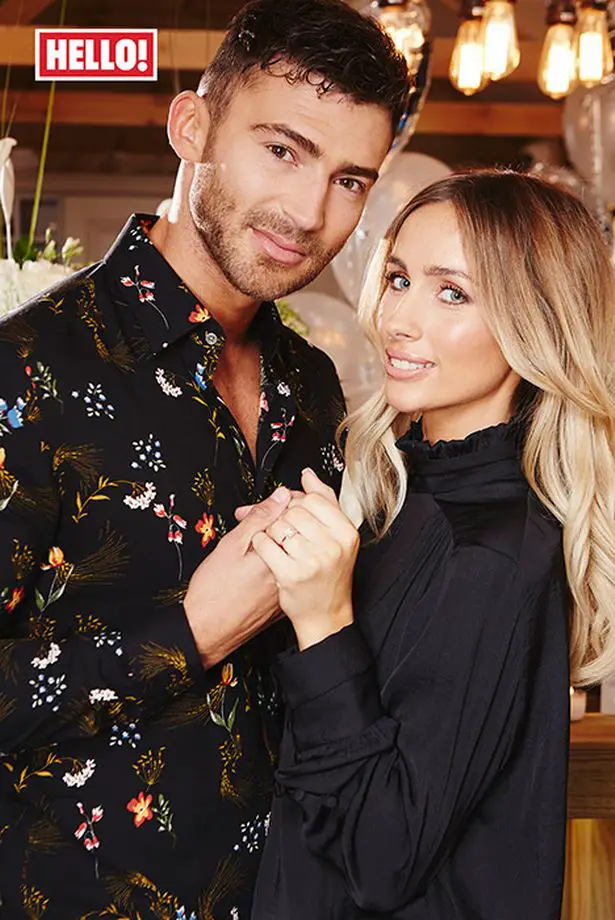 Danielle Fogarty with fiance Jake Quickenden (Photo: mirror.co.uk)
The former couple first met each other on the Australian Reality show, I'm A Celeb and befriended during their time together back in 2014.
Danielle and Fogarty started dating as they grew closer, but the real happiness exploded in September 2017, when the former Dancing on Ice star, Jack celebrated his 29th birthday by asking marketing executive Danielle to be his wife. 
On his birthday celebration, Jack got on his knee and popped the question at his favorite wine bar in Ribchester, near Preston. Talking to Mirror magazine in April 2018, Jake had gushed about the proposal, stating:
"From the moment we met, I knew I'd propose one day and I chose to do it on my birthday because I knew I could get away with being a bit sneaky."
After their engagement, the pair had been planning to tie the knot in 2019 after Jake asked his former campmate for permission to take his daughter's hand in marriage.
But after the official split, they are now spending time with their respective families in the UK, and for the wedding, it is pretty much off for now!