Trending
Dina Manzo And Her Boyfriend In Shock After Being Robbed And Assaulted Inside Their Own House! Report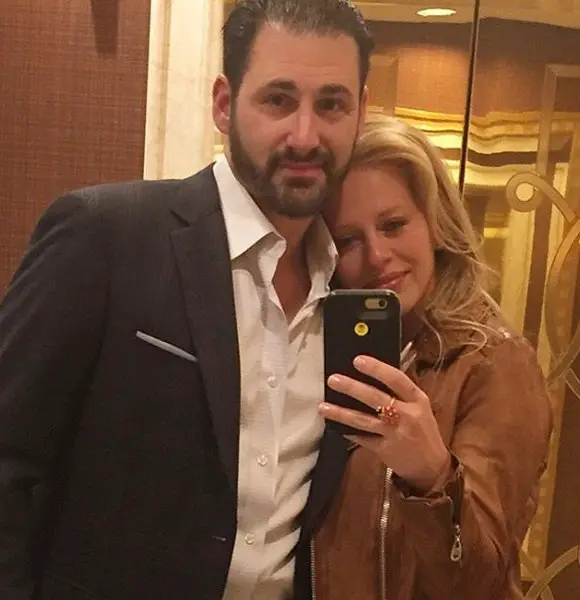 Well, this is a serious issue!
Former "Real Housewives of New Jersey" star Dina Manzo and her millionaire beloved boyfriend were savagely beaten and bound following a home invasion by two robbers at their townhouse located in New Jersey.
Caption: RHONJ star Dina Manzo and her boyfriend Dave Cantin were beaten and robbed at their own house.
Video Credit: people.com
Although the pair has a home in both Holmdel and California, there are reports that the two flew into New Jersey for the weekend to be a part of and celebrate Teresa Giudice's daughter, Audriana's first communion as Dina is Audriana's Godmother.
Caption: Dina Manzo and her boyfriend Dave Cantin looking dashing together.
Photo Credit: eonline.com
After they returned to their townhouse in Holmdel, they found two assailants hiding inside who rushed at them as they opened the front door. Holmdel police reports also say that Cantin was brutally struck several times with a baseball bat by one of the two assailants, and Manzo was punched several times by the other assailant. After that, they were both left bounded within their house.
The robbers then fled the place after taking away some cash and jewelry.  Soon after the robbery, RHONY star and her boyfriend set themselves free and called for help. 
The two were taken to a local hospital as Cantin suffered injuries to his face which included a broken nose. Manzo was also treated for facial injuries. They were both treated and released, but more than the physical injury, it is the psychological effect that must have taken much toll on them. 
Their attorney, Andrew B. Brettler said,
 "Dina and David are obviously shaken up from the traumatic and violent home invasion and robbery.  No one should ever have to go through what they did. They are grateful to law enforcement and the other emergency responders and appreciate everyone's concern and well-wishes."
Police are continuing to look for suspects who are at large as of now.
Dina Manzo and Dave Cantin started dating in 2016 after Dina got divorced from her ex-husband Tommy Manzo.
We do hope that the two are able to recover and regroup soon enough!
Stay with us for more news on Dina Manzo and Dave Cantin!