News
Egor Tarabasov Got Accusation From Lindsay Lohan: Strangled His Fiancee, Need Therapy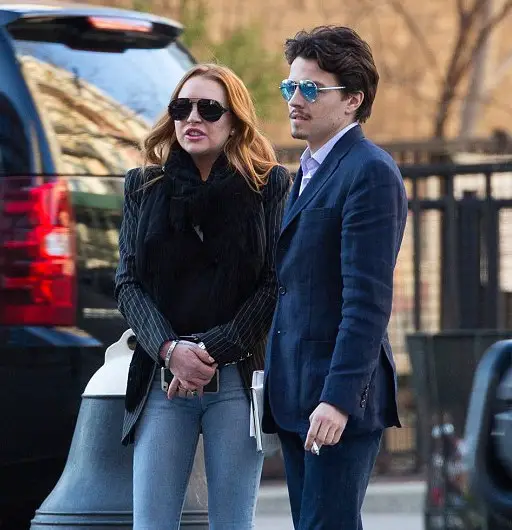 Mean Girls actress, Lindsay Lohan has accused her millionaire boyfriend, Egor Tarabasov. She says that her boyfriend turned fiancé, Tarabasov, is cheating her and has threatened to kill her.
The couple got into a huge brawl on 23rd July 2016, Saturday at Lindsay's London home. When Lindsay allegedly screamed during an argument, she woke her entire neighborhood.  In a footage filmed by one of Lindsay's neighbors, we can hear her screaming. She screams saying-
"Please please please. He just strangled me. He almost killed me. Everybody will know. Get out of my house."
She can be heard yelling more,
"Do it. I dare you again. You're f*cking crazy. You sick f*ck. You need help. It's my house get out of my house…. I'm done. I don't love you anymore. You tried to kill me. You're a f*cking psycho… We are finished."
Lindsay added:
"No Egor you've been strangling me constantly. You can't strangle a woman constantly and beat the shit out of her and think it's ok. Everybody saw you touch me. It's filmed. Get out! Get out".
Her neighbors helped her by calling police immediately accusing her Russian millionaire partner. Police smashed the door of her 3.2 million Knightsbridge property only to find it empty. Hence, no arrest was made.
The Same night, Lindsay Lohan attacked her fiancé as she found him at a nightclub with another girl, Dasha Pashevkina. She posted a series of strange and cryptic photos on her Instagram and Twitter account accusing her fiancé as a cheater. Some of the posts are deleted while some still remain there.
Caption: Lindsay Lohan accuses her fiance.
She even tweeted an image of her with a fake baby bump which was abstracted from her 2009 flop, Labor Pains. She confused all of her fans, as she wrote 'Lindsay Lohan labour pains trailer - I am pregnant!!'.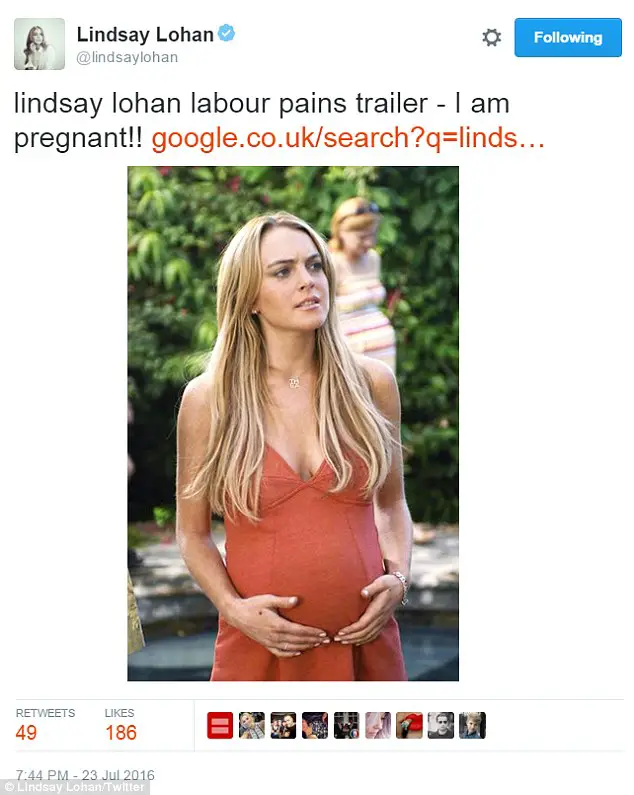 Caption: Lindsay Lohan tweeted an image with her fake baby bump.
Source: dailymail.co.uk
Lindsay Lohan, 30, has been in a relationship with 23-year-old millionaire boyfriend, Egor Tarabasov for around seven months.