Trending
Elle King's Married Life And Divorce With Best Friend-Turned-Husband Came Out Of Nowhere! Details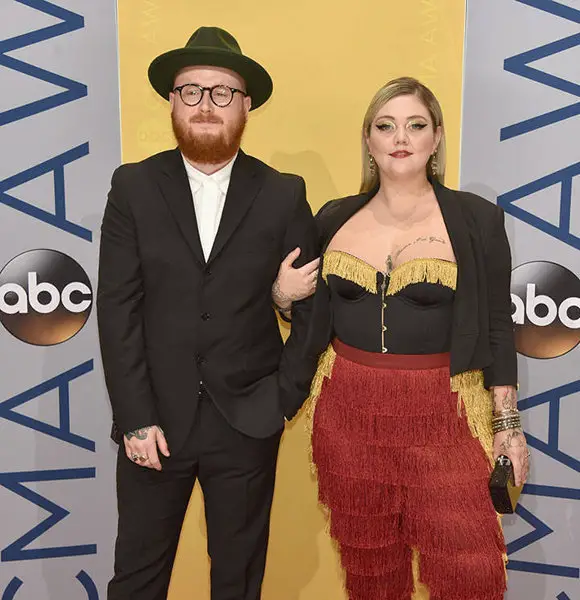 The singer Elle King has just revealed some information regarding her love life with a post on her official Instagram account, a month after her planned wedding date.
Elle shared a picture with Andrew Ferguson on her Instagram on Monday where she answered why she skipped her highly publicized wedding day just four weeks ago. The twenty-seven-years old singer Elle King revealed-
"We secretly got married 3 weeks after we met on 2/14/2016. It was and will forever be, one of the happiest days of my life. This photo was taken today, 5/15/2017. A month after what should have been our big wedding ceremony."
King added-
"My heart is broken. My soul aches. I am lost. He is the greatest love of my life. He is my best friend. As we separate, and attempt to find our footing through life, all I can hope for us is that we both find happiness within ourselves. I love you. You'll always have my heart. You'll always be my first husband."
While talking about her love life, she also asked for privacy during this hard time. She continued-
"Please be respectful of our emotions and our space during this time. Everybody thought I lost my mind and I did. So, be kind."
Elle King was scheduled to tie the knot with her longtime beau Andrew "Fergie" Ferguson on April 15, but the wedding couldn't take place. Later, she posted a video from Eagles of Death Metal concert at Paramount Theatre saying that she skipped the wedding and got married to Rock&Roll instead.
The Grammy-nominated performer Elle King was engaged to her boyfriend on February 2016. She announced the news about her engagement through her Instagram.
Earlier this year, on March, a video of Elle trying out her wedding dress with the little help from Say Yes to the Dress was aired on TLC.
Caption: The Grammy-nominated performer Elle King saying "Yes" to her dress.
She even revealed how she met her boyfriend.
"We met in London in the lobby of my hotel, and it was like we had known each other for 10 years. We hung out all night, it was my last day in London, and he was like, 'You can't go home.' And I didn't get on my flight, and I stayed in London. Two days later, he quit his job and moved to America. He proposed 12 days after we met."
Caption: Elle King at the iconic N.Y.C. boutique Kleinfeld Bridal in July 2016.
In Recent social media posts, Elle appeared to be hinting a split. Following a cryptic Instagram post, she hinted that she is single.
Now, aren't you surprised to know Elle King's married life and divorce with her best friend-turned-husband which came out of nowhere? 
Well, Stick with us if you want to stay updated about Elle King!