News
Wedding Bliss! Emma Portner Married to Ellen Page Months After Public Romance
Another couple made it to the nuptials!
Emma Portner, a dancer, choreographer, is married to the Juno star, Ellen Page, as made evident by the Instagram post of both the ladies on Wednesday, January 3rd.
Both Emma and Ellen took to their Instagram sharing the snap of their wedding ring and captioning it quite the same. Emma wrote,
"I get to call this incredible woman MY WIFE! @ellenpage I LOVE YOU!"
Also, Ellen's publicist later confirmed their union.
Portner, 23 and Page, 30 were first spotted together during their PDA in July of 2017.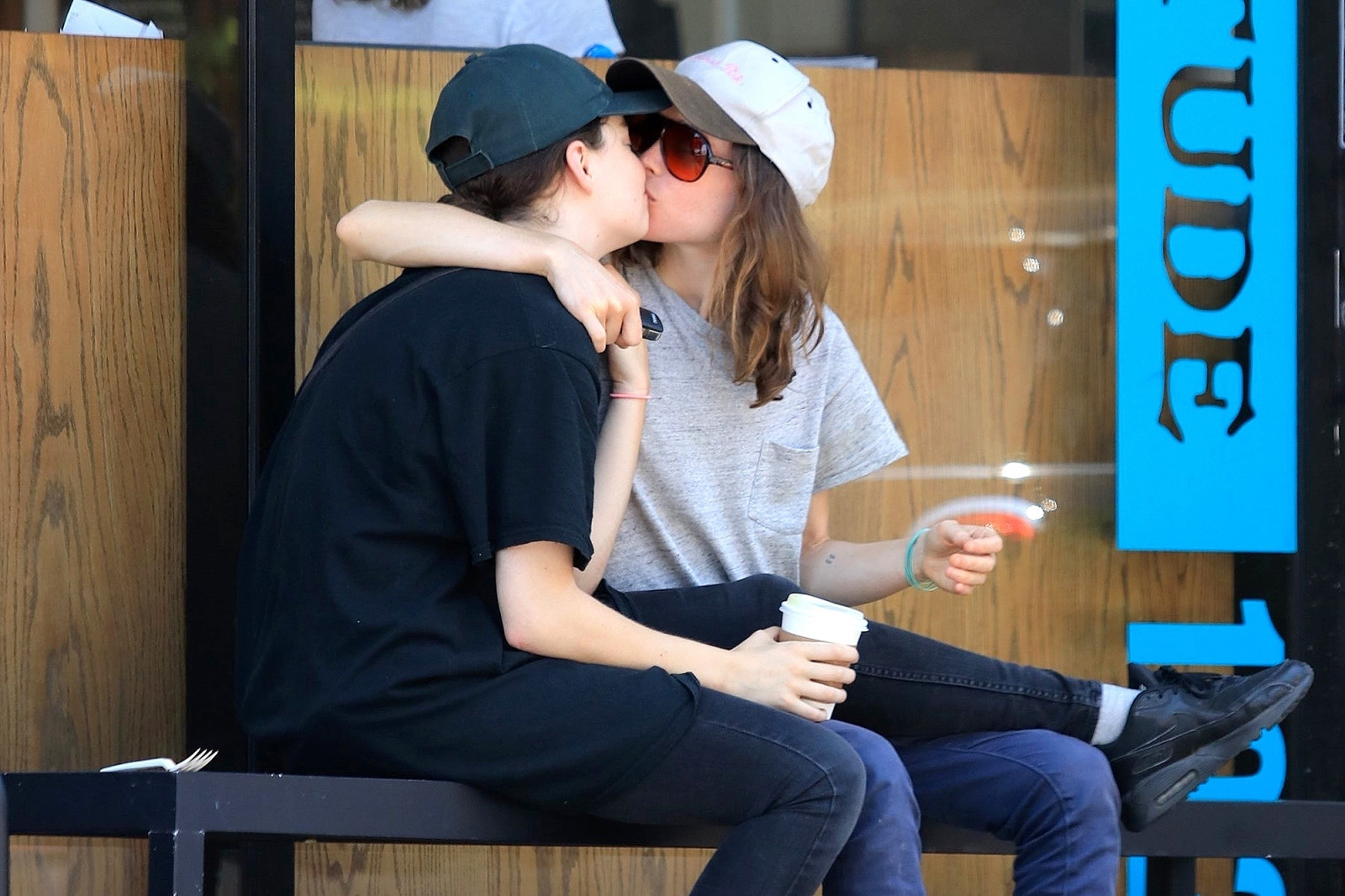 Caption: Emma, locking lips with the love of her life in West Hollywood on July 13.
Photo Credit: usmagazine
Additionally, Portner met Page through Instagram. Emma posted a video to a song by Sylvan Esso, later the band shared the video which caught Page's attention and Page ended up messaging Emma. The rest is history!
Emma even gushed about flaunting her union back then,
"I'm happy for it. We try to hold hands in public. I try to join her at movie premieres. If we were a straight couple, I don't think we'd push it so much. But it's a chance for queerness to be out in the open."
These beautiful ladies make a lovely couple!
Emma Portner's Wiki:
Born on November 26, 1994, in Ottawa Canda, Emma is a dancer, choreographer and a contemporary dance teacher widely known for her appearance in Justine Bieber's short film 'Dance: The Movement' as a choreographer and dancer in the very project.
Caption: Emma's performance in Justin Bieber 's "Life Is Worth Living (PURPOSE: The Movement)." (Published on Nov 14, 2015)
Emma, who graduated from the Canterbury High School of the Performing Arts with honors in dance in 2012, started dancing when she was just 3 in age.  Also, she began videotaping her when she was 12 years of age. Emma mentioned,
"I started recording myself when I was 12, I used to spend three hours a night watching the day's footage forward and in reverse," not out of a narcissistic impulse, but as a tool to improve her improvisational technique I use it to break patterns, If I start to develop a go-to movement, that means I'm stale."
Moreover, Emma currently directs and manages her own New York dance company, 'Emma Portner and Artists' which was originally named Flock'd. Portner also teaches dance at the 'Broadway Dance Center.' Additionally, Emma was named 'Choreographer of the Year' by the 'American Dance Awards' in 2012. 
And did you know back in 2012, Portner and her friend cum dance partner Matt Luck went viral after publishing a short dance film titled 'Dancing in the Dark?' 
Caption: Portner went viral after publishing "Dancing in the Dark." (Published on Oct 15, 2012)
Indeed a talented and a beautiful lady!