News
Farewell Daniel Day-Lewis! Oscar Award Winning Actor Retired At 60
He has called it time on his career!
Daniel Day-Lewis retires from acting.
Oscar-winning actor Sir Daniel Day-Lewis, who is known to have starred in "Gangs of New York" and "Last of the Mohicans," has shocked the world and has retired from his acting career.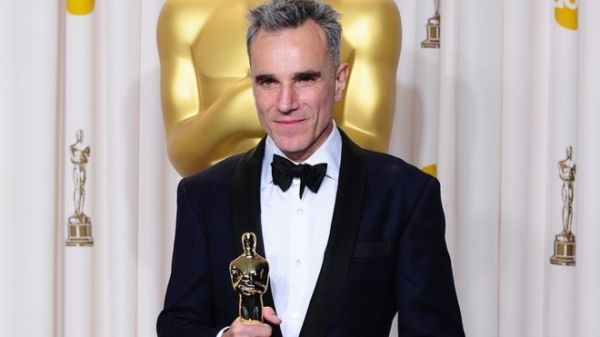 Caption: Oscar-winning Film star Daniel Day-Lewis retires from acting.
Photo Credit: bbc.com
He shared this shocker through his agent and representative Leslee Dart, who affirmed that the star actor, who is the only man to win three Best Actor awards will no longer act and claimed that it was his private decision. The representative exclaimed,
"Daniel Day-Lewis will no longer be working as an actor.

"This is a private decision and neither he nor his representatives will make any further comment on this subject."
But while he was retiring, he thanked his fans for the incredible support he has received throughout his career as a legendary actor.
The three Academy Awards we talked about were bagged for his roles in "My Left Foot," "There Will Be Blood" and "Lincoln."
So now that he has called it times on his career, we would like to retake a look at some of the highlights of his career.
Sir Day-Lewis made his on-screen debut aged a teenager in 1971, in "Sunday Bloody Sunday." That is how he kicked things off in his career, and his hard work and dedication allowed him to win his first Academy Award for the category of best actor in 1990 for playing the role of a wheelchair-user named Christy Brown in "My Left Foot."
Day-Lewis then starred in "The Last of the Mohicans" in 1992, "In the Name of The Father" in 1993, "The Boxer" in 1997 and Martin Scorsese's "Gangs of New York" in 2002.
He then went on to win his second best actor award in 2008, an award he won for playing oil man Daniel Plainview in "There Will Be Blood." Lewis also won his third award for the portrayal of the former US president Abraham Lincoln in Lincoln, a 2013 movie.
The success of these, as well as other projects, have helped his finances the world of good and as a result, he is known to be enjoying a net worth of $50 million.
Daniel was also knighted in the Queen's Birthday Honours in 2014. All of these are enough to show how great he has been in his career and it's sad to announce that the acting world is now a gem short.
However, retiring does not mean he will stop influencing aspiring actors, as he has been someone people have been looking up to.
Lastly, in honor of Daniel, we would like to rank some of his best films.
10.The Crucible (1996), 9. The Last of the Mohicans (1992), 8. The Boxer (1997), 7. Lincoln (2012), 6. My Beautiful Launderette (1985), 5. In the Name of the Father (1993), 4. The Unbearable Lightness of Being (1988), 3. Gangs of New York (2002), 2. My Left Foot (1989) and 1. There Will Be Blood (2007).