News
Finally Released! Brad Pitt and Angelina Jolie Give their First Joint Statement on Divorce Since Split!
The high profile couple Brad Pitt and Angelina Jolie have given their first joint statement on 9 January after the news about their divorce broke last year. According to the statement released Monday night, they have reached to an agreement where their children will be their supreme priority and will preserve their rights to privacy.
However, Brad and Angelina have ensured more privacy about their case. The couple has consented to keep the niceties of their divorce under wraps. According to the statement obtained by CNN,
"The parties and their counsel have signed agreements to preserve the privacy rights of their children and family by keeping all court documents confidential and engaging a private judge to make any necessary legal decisions and to facilitate the expeditious resolution of any remaining issues. The parents are committed to act as a united front to effectuate recovery and reunification."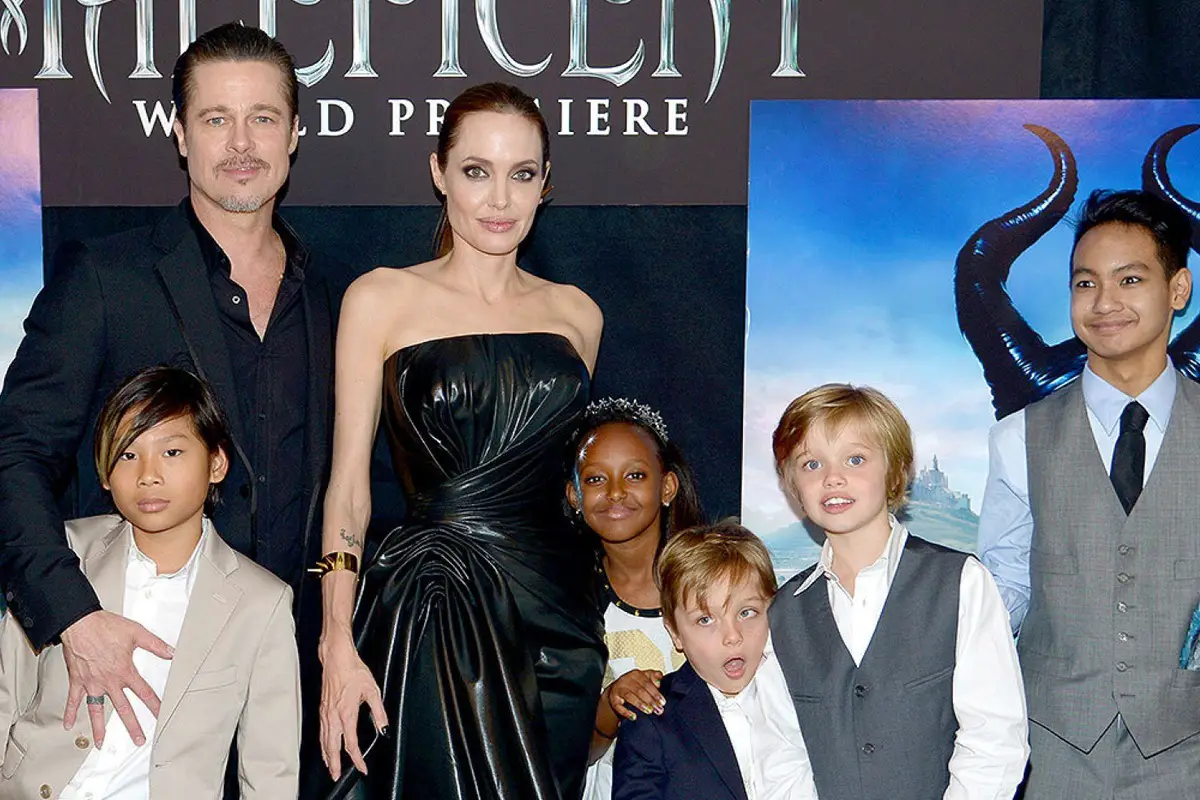 Caption: Brad and Angelina with their six children; Maddox, 15, Pax, 13, Zahara, 11, Shiloh, 10, Knox, 8, and Vivienne,8.
Photo credit: intouchweekly.com
Brangelina has been in the kernel of divorce and battle over the custody of their six children. Brad requested for the joint custody whereas Angelina was asking physical custody.
The statement came right after a month Brad denied an emergency hearing to seal all of the documents of their divorce and proceedings in December last year to maintain privacy in their kid's personal life. Meanwhile, Angelina's camp asserted that Brad's request was "an effort to shield himself, rather than the minor children, from public view." The camp further added that the hearing was scheduled on January 17.
Lately, Brad filed another court documents where stated how his wife Jolie is-
"determined to ignore even agreed upon standards relating to the children's best interest, no self-regulating mechanism."
At present, Brangelina is following an informal custody where Angelina keeps primary physical custody and Brad is provided with supervised visits. No doubt, their divorce was so controversial, but the allegations about Pitt's abusive nature towards their eldest son gained more media attention.
Caption: Celebrity couple Brad Pitt and Angelina Jolie news of separation back in 2016.
Pitt and Jolie tied the knot in the year 2014 Château Miraval. After only two years of marriage, Jolie filed for divorce on Sept. 19, 2016, stating that her husband was abusive toward his eldest son on a private flight. Due to the physical abuse claim, Brad was investigated by the Los Angeles Department of Children and Family Services and FBI.