Trending
Rumors of Glen Powell Dating Nina Dobrev Are True! Confirms Girlfriend In a Cute Snap
Rumors of Glen Powell Dating Nina Dobrev Are True! Confirms Girlfriend In a Cute Snap The rumors of Glen Powell dating Nina Dobrev have now been affirmed by 'People.' Glen and Nina being in a girlfriend-boyfriend relationship is supported by their photo booth picture- a cute snap of them together, where Glen is seen biting his new girlfriend's tongue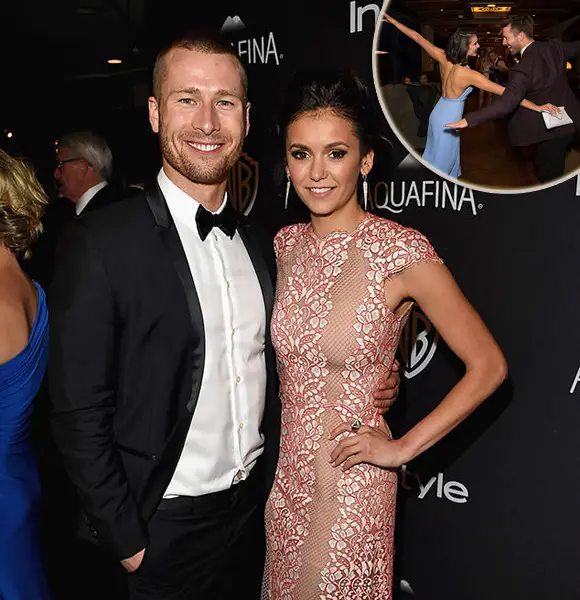 So it is true!
The rumors of Glen Powell dating Nina Dobrev have now been affirmed by 'People.'
Glen and Nina being in a girlfriend-boyfriend relationship is evident through their photo booth picture- a cute snap of them together, where Glen is seen biting his new girlfriend's tongue.
The fans too went wild on the confirmation of the couple dating one another.
The rumors of them dating one another existed since January 2017, as the two were close to one another.
"Glen really likes Nina. She is completely his type of gal. They know and have met each other's families. Glen is a very family oriented guy and Nina loves that about him."
A source shared about the dating affair of Glen and Nina with E! News in January 2017 where he said,
"They have a similar group of friends and have been seeing each other on the low for a little while,
The couple celebrated the New Year 2017 together, and that is how the rumors of them dating circulated at first place.
In the same month, Glen was also spotted at the LA premiere of Nina's film "***: Return of Xander Cage," and Glen and Nina were spotted getting cozy at Golden Globes after-party together.
Moreover, the two recreated the signature pose from "La La Land" during Nina's birthday party.
The romance always existed between the two, and now that the relationship is affirmed, we would like to wish the pair all the very best for their upcoming future!
Talking about Glen Powell, he is favorably known for his gay-ish role in the Scream Queens. The hearts of several gay and male fans of the soap started beating even faster while watching the teaser of the weekly soap, which was released in September 2016.
In the trailer, Glen was spotted nude and steamy enough and his fellow cast member, John Stamos took over his Twitter to post about the scene, where John and Glen stripped down and were all oiled up–for a hot shower scene.
However, the fact that he is now involved romantically with Nina shuts the gay rumors and also breaks the hearts of men who were looking to date him. Sorry guys!