News
Halle Berry Swirls Rumors Of Being Pregnant Just Months After Divorcing Husband!
Halle Berry has sparked the rumor of her pregnancy with an appearance at the Chrysalis Butterfly Ball in Los Angeles on June 4, 2017. The rumors sparked as she was spotted with the possible baby bump and was caressing her belly with her hands while posing for the photographers.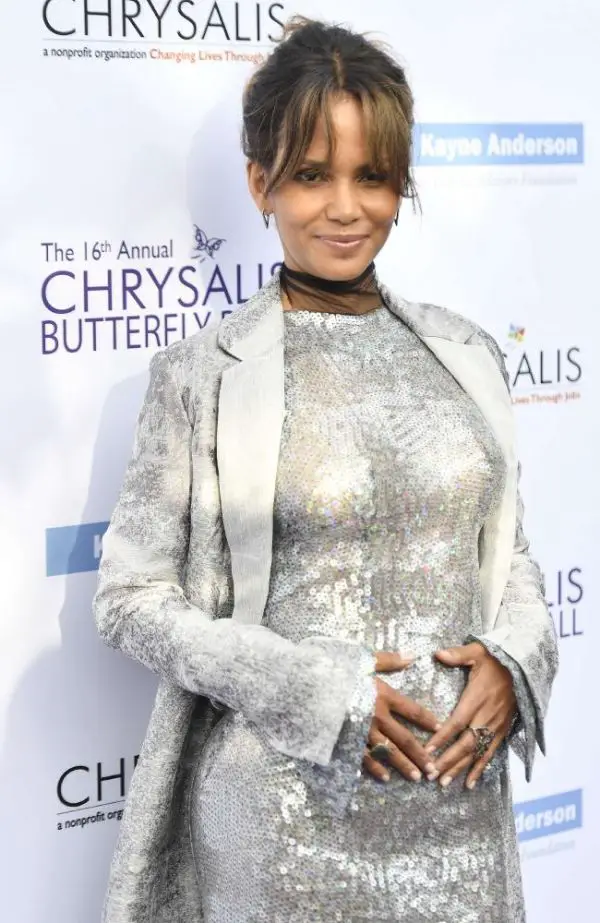 Caption: Halle Berry caressing her belly while posing for the photographers in an appearance on June 4, 2017.
Photo Credit: news.com.au
Halle Berry is a slim woman; so it is possible that a carb-heavy meal could have contributed to the fuller appearance of the belly. However, as Halle placed her hands on her belly, it appeared that the announcement of baby arrival is not far.
Following the appearance, many speculated her to be pregnant and shared their thoughts via social media platform, and one of them was Alex Holly. Alex shared her ignorance about the pregnancy through a tweet on June 4, 2017.
Until now Hale Berry has not given her statements regarding the ongoing rumors.
Hale Berry has failed in her married life and has been divorced thrice with her former husbands. She opened up about her failed married life in an interview back in February 2017. Berry stated,
"[As] women, we go into marriage thinking it's going to last forever and that this is our prince on a shiny horse. That's what fairy tales taught me as a kid... and I'm kind of anti–fairy tales today,"
Moreover, she added,
"I've often felt guilty and responsible. I've suffered a lot of pain and anguish,"
Talking about their relationship, Halle confirmed her engagement with Olivier Martinez in March 2012. They got married in France on July 13, 2013, and are proud parents of their son Maceo Robert Martinez born in October 2013. However, they announced their split in 2015 and the divorce was finalized recently in December 2016.
Caption: Halle Berry with her ex-husband Olivier Martinez and father of her son Maceo Robert Martinez.
Photo Credit: Huffing Post
Before being involved with Oliver Martinez, she was previously involved in several relationships!
Oscar Winner actress Halle Berry Halle got married to baseball player David Justice on January 1, 1993, and they got separated in February 1996 followed by a divorce that finalized on June 24, 1997.
After David, Halle married for the second time with songwriter and singer Eric Benet on January 24, 2001. However, they got separated in early October 2003, and their divorce was finalized on January 3, 2005.
Halle met her ex-boyfriend, model Gabriel Aubry during a photo shoot in November 2005. And they were in a long-term relationship with him.Despite the fact that they never married, they share a daughter, Nahla Ariela Aubry born in March 2008.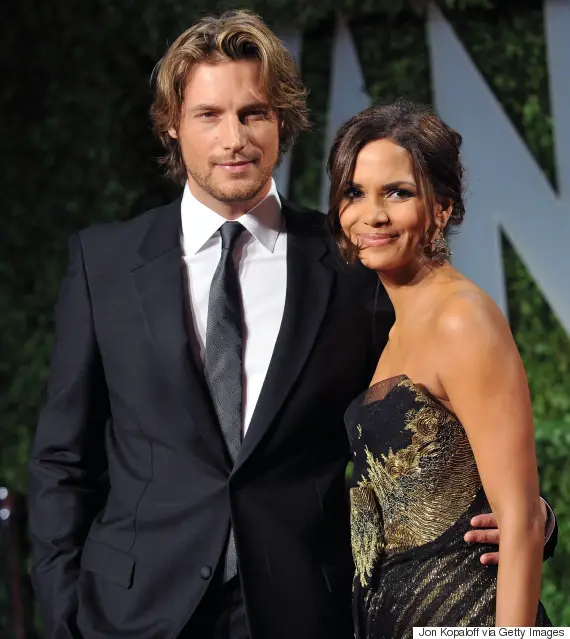 Caption: Halle Berry with her ex-boyfriend Gabriel Aubry and the father of her daughter Nahla Ariela Aubry.
Photo Credit: Huffington Post
The model and actress Hale Berry is the mother of two children daughter Nahla Ariela Aubry (8) and son Maceo Robert Martinez (3). As a mother, she is careful when she shares the picture of her children, and she is concerned about revealing her children out in the limelight, as evident on the pictures.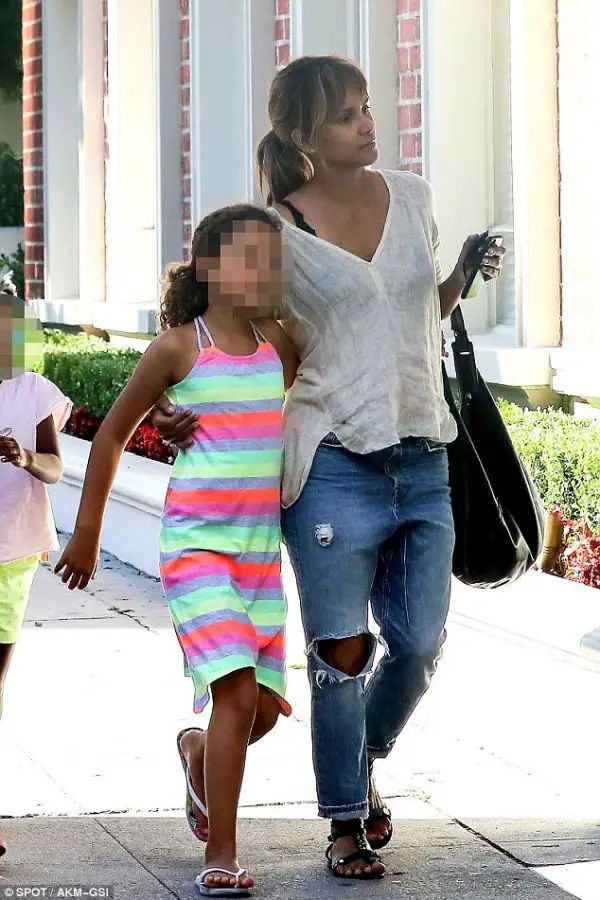 Caption: Halle Berry enjoying her day with her daughter Nahla Ariela Aubry.
Photo Credit: Daily Mail
Halle Berry has produced a lot of buzz with the pregnancy rumors, and she is yet to address those rumors out to the media.
So, stay with us for the emerging updates on the story!