News
Hallie Biden, widow of Beau Biden is Dating her Former Brother in Law Hunter Biden
The widow of former vice-president Joe Biden's late son Beau Biden is currently dating the former vice president's elder child, Hunter, the New York Post's Page Six reports that they are a couple.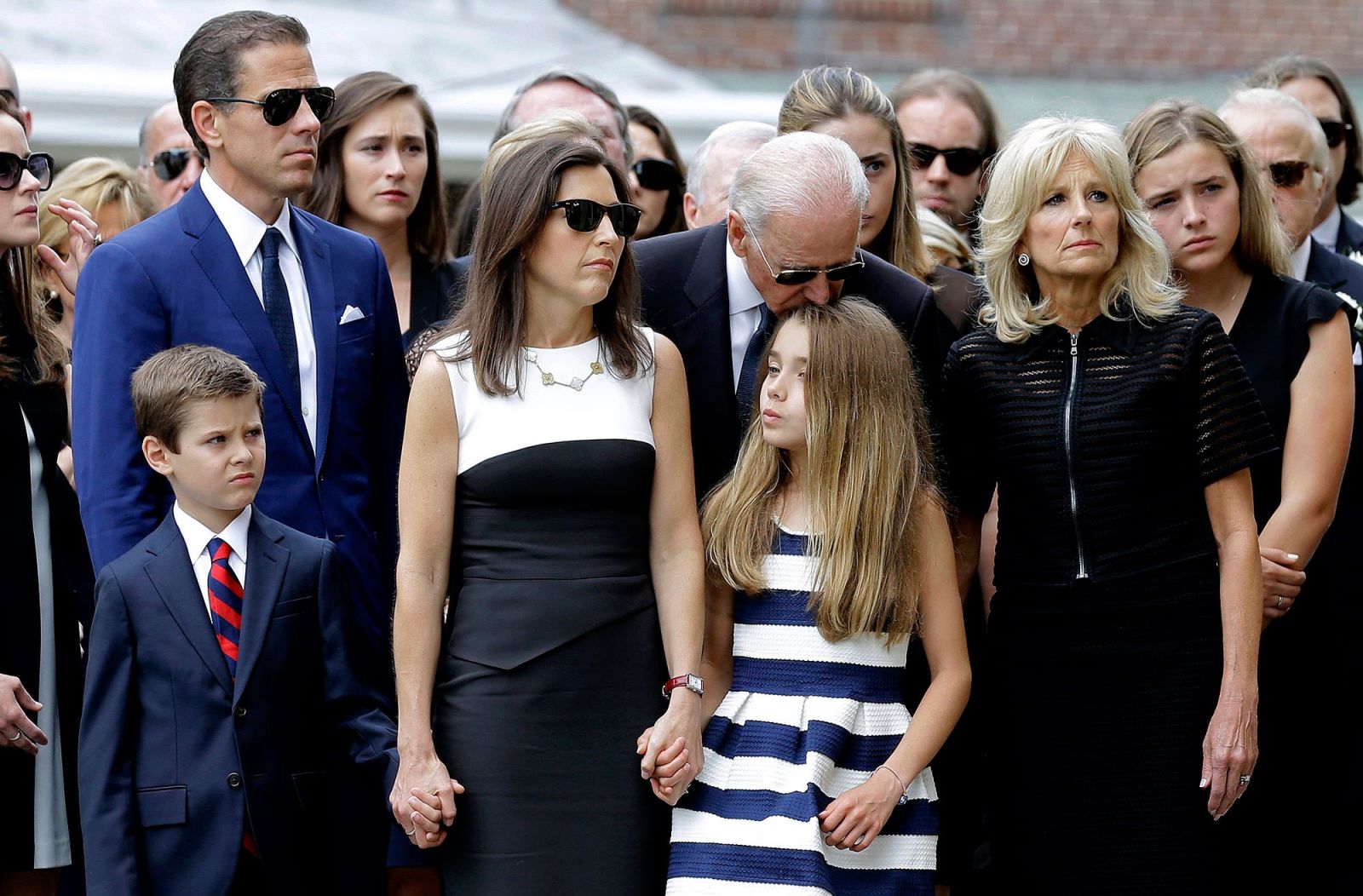 Caption: Hunter Biden stands next to Hallie at Beau's funeral in 2015.
Photo credit: people.com
Hallie Biden and Hunter who is 47 began dating after Hunter split from his wife Kathleen, 48 and with whom Hunter shares three children: Finnegan, Maisy, and Naomi. Beau Biden died in May of 2015 suffering from brain cancer at the early age of 46. The couple has two children.
In a statement to Page Six, Hallie's boyfriend Hunter said:
"Hallie and I are incredibly lucky to have found the love and support we have for each other in such a difficult time, and that's been obvious to the people who love us most. We've been so lucky to have family and friends who have supported us every step of the way."
The former vice president Joe Biden and wife Dr. Jill Biden also stated in a statement:
"We are all lucky that Hunter and Hallie found each other as they were putting their lives together again after such sadness. They have mine and Jill's full and complete support and we are happy for them."
Beau Biden's death in 2015 devastated the Biden family and the pain of losing a child; Joe Biden has said that loss made it near impossible for him to run for United States president in 2016. Biden told ABC News last year:
"No one should ever seek the presidency unless they're able to devote their whole heart and soul and passion into just doing that. Beau was my soul. I just wasn't ready to be able to do that. My one regret is my Beau's not here. I don't have any other regrets."
Kathleen, estranged wife of Hunter and the chairwoman of the Eleanor Roosevelt Dialogue in Washington, and Hallie Biden, a high-school guidance counselor, are yet to comment on the news.