News
Heartfelt Condolence! Aspiring Cartoonist Bill Leak Dies at the Age of 61
The Australian's award winning artist and editorial cartoonist Bill Leak has died at the age of 61 due to suspected heart attack.
The news about his demise was first revealed by Editor-in-Chief Paul Whittaker in the newspaper, describing-
"A giant in his field of cartooning and portraiture and a towering figure for more than two decades."
" We will miss him dreadfully and our hearts go out to his wife Goong, his stepdaughter Tasha and his sons Johannes and Jasper."
Prime Minister Malcolm Turnbull also took Facebook to give a tribute to the cartoonist Leak. He said-
"I can't believe that Bill Leak is dead".
"Who had more life, more energy than him? So many more cartoons to draw, paintings to paint, politicians to satirise - so many more lives to enhance with his wit, his brilliance, his good friendship."
"Yes, art is long and life is short, but it shouldn't be this short."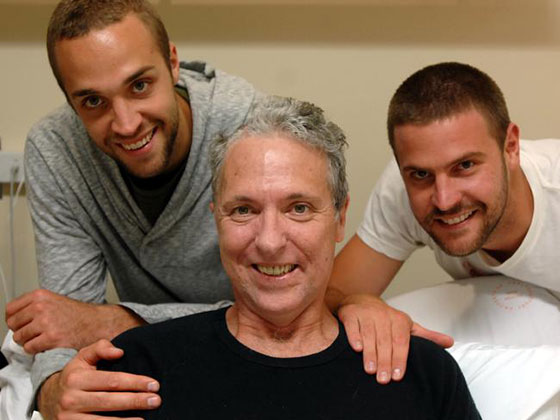 Caption: Bill Leak with his two sons Johannes and Jasper pictured together as soon as he recovered from brain surgery after a balcony fall in 2008.
Photo Credit: News.com
Likewise, Michael Miller, a News Corp Australia's executive chairman said-
"A man of extraordinary talent, For more than two decades, Bill had been part of the News Corp family. I regard him as a friend and I know that many of you do also."
"But most of all Bill was Bill: a man with a unique talent for understanding the most complex of issues and cutting through the smokescreens to focus Australians on the real issues no matter how confronting."
"He was brave and insightful, provocative, at times outrageous, irreverent but always clear and brilliant — and most of all passionate. He was one of Australia's greatest champions of freedom of speech. However, what really set Bill apart and made him an industry legend was that he was incredibly funny. We will never forget the humour in his work and his wit and laughter as a person."
Bill, who worked in Australian media for more than thirty years, began his career in the year 1983 after his drawings were published in "The Bulletin." He was later popular as the editorial cartoonist for The Australian newspaper. Prior being employed in the Australian newspaper, he also worked at The Sydney Morning Herald.