Trending
Henry Cavill And His Dating Affair With Girlfriend; Crew Of Justice League Drops Hints On Possible Appearance Of Superman
Henry Cavill And His Dating Affair With Girlfriend; Crew Of Justice League Drops Hints On Possible Appearance Of Superman The biggest question after watching Superman vs. Batman in 2016 was, will Superman be back? Well, there's a hell of a lot going on in Justice League's new trailer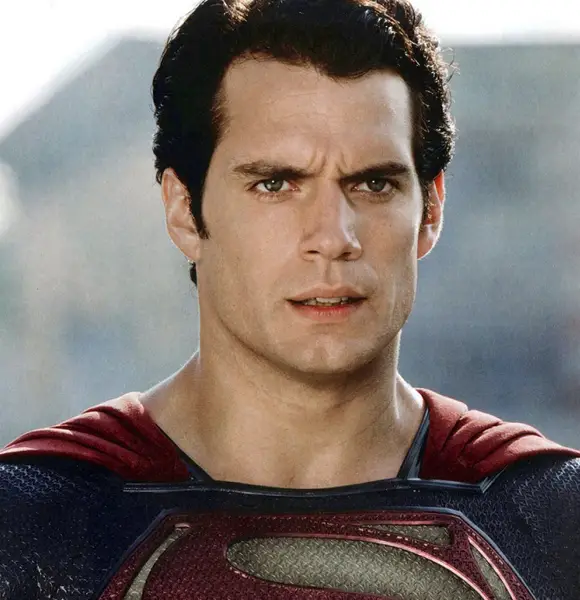 The biggest question after watching Superman vs. Batman in 2016 was, will Superman be back? Well, there's a hell of a lot going on in Justice League's new trailer, and it gives everyone solid first looks at some of the supporting characters in the team such as Amber Heard's Mera as well as JK Simmons's Commissioner James Gordon.
But one main character is notably missing, and it is Henry Cavill's Superman. Why didn't the team's alien powerhouse Superman show up at all in the preview for Zack Snyder's Batman v Superman sequel?
Caption: Official trailer of Justice League.
Is Superman back?
The casts of Justice League were on the verge of promoting the movie on the CinemaCon Wednesday evening, on March 29, 2017. Ben Affleck, who announced the completion of the rehab for alcohol addiction earlier this month, made a surprise appearance in the promotion. The actor joined the star-studded Justice League cast including Henry Cavill as Superman, Ezra Miller as The Flash, Gal Gadot as Wonder Woman, Ray Fisher as Cyborg, and J.K. Simmons as Commissioner Gordon.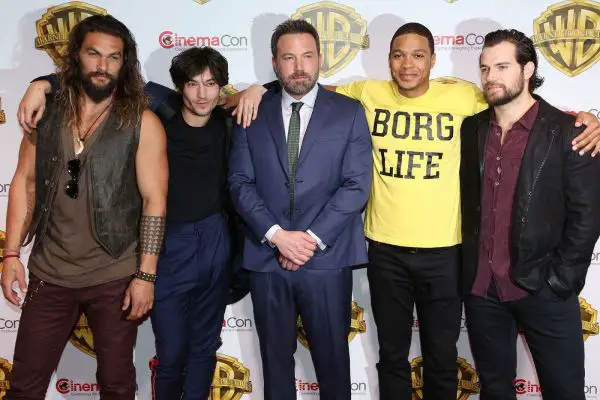 Caption: Justice League team at CinemaCon on 29th March 2016
Photo credit: people.com
The group made a brief appearance on stage with the director of the film Zack Snyder, who was the only one to address the audience. He announced:
"Justice League is the culmination of a journey for me that's been seven years.I'm a huge fan of these characters and this a dream come true to have a chance to bring them all together in this single film."
One of the notable characters in the show was Henry Cavill, who played the role of Superman in Superman vs. Batman. Superman died in the movie's final scene and was also not spotted in the official trailer of the Justice League.
However, in an interview with USA Today, while discussing that new Justice League trailer, Snyder revealed that Superman's death was always planned to be the inciting incident for upcoming Justice League:
"It was always a super-intriguing concept to me to have this opportunity to have him make that sacrifice but also have him be this, in a weird sort of way, the why of Justice League: What do you do now with him? What does the team think? What does the world need? All that comes into play. It's fun for us but it'll be interesting for audiences what we do with him."
But the thing is he is still officially signed on for the movie. If he is not in the film, why is he even joining the cast of Justice League? Has Zack Snyder and the team accidently revealed that Superman is in the movie? We'll have to wait until November 17, 2017, to know the truth behind it.
What are your opinions in this regard? Have your say in the comment section.
Henry Cavill's Love Affairs!
The Man of Steel Henry Cavill was engaged to English showjumper and his to be wife Ellen Whitaker, but they split in 2012. Henry was then in a relationship with the 19-year-old student Tara King. The couple met in 2015 and went public with their romance in October of 2016.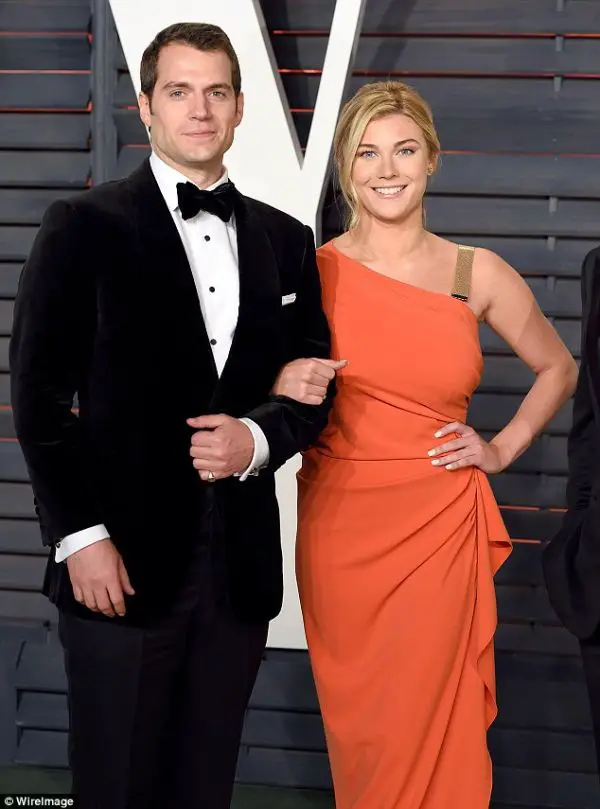 Caption: Henry Cavill and Tara King posing together and looking lovely at an event
Photo credit: dailymail.co.uk 
The 33-year-old actor Henry Cavill has left 19-year-old student Tara King in shock after ending their romance, even though Tara thought he was 'the love of her life.'
A source told The Sun:
'Henry and Tara have split - it is official. Henry said the two of them could remain friends, and he even invited her to his recent birthday party, which she went to, but the relationship is over.
Cavill is not married till date and might be waiting for a perfect girlfriend to get hitched. Although there have been grapevines about Henry being a gay, there is no proof of the rumor.  If he were supposed to be gay, he wouldn't be dating beauties such as Ellen and Tara!