News
Jaclyn Schwartzberg, age 30 'Married At First Sight', Split At Second With Husband
"Married At First Sight" couple has broken the wedding knot!
Jaclyn Schwartzberg, age 30, and her husband, Ryan Buckley have finally called it quits after ten months of marriage. A source close to the former couple confirmed the news of their split but insisted that the pair remain friends despite the separation.
"Jaclyn and Ryan have divorced as of this month. They remain friends and are grateful for everything they've learned while being married to a stranger."
Jaclyn and Ryan first met each other directly at the wedding venue and got married on 25 August 2017 after the duo were matched by the show, Married At First Sight experts. 
They both intended to get married despite not knowing each other for Ryan, inspired by his parents' marriage, was looking for someone to settle down with, and Jaclyn was recovering from the death of the past lover.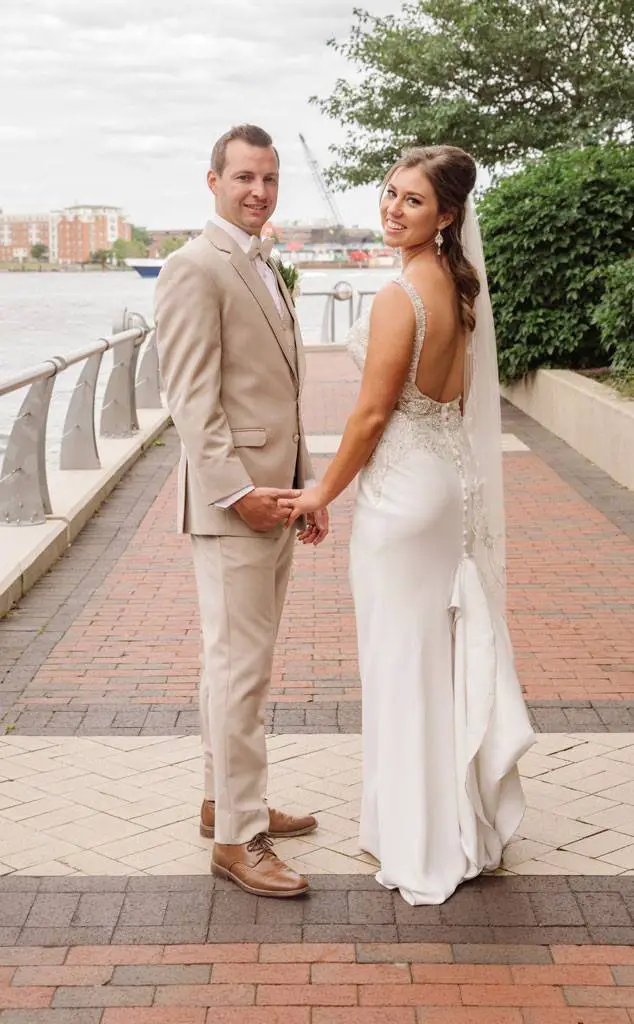 Jaclyn Schwartzberg and Ryan Buckley on their wedding on 25 August 2017 (Photo: Courtney Hizey Photography & Emily Maultsby)
Even though they were still strangers, the pair became one of the three couples that felt comfortable enough to have s** with each other on their wedding night.
The pair made their first public appearance together in the sixth season of the Lifetime's reality show, Married At First Sight. Jaclyn and Ryan had chosen to stay married at the end of the season despite their frequent fights and arguments.
However, fans had earlier suspected turbulence in their marriage as the once active social media couple suddenly stopped posting each other's pictures on Instagram. Further, the couple had different life choices with Jaclyn more interested in homemaking and Ryan trying to socialize with other people. They developed differences since the early phase of their marriage.
Jaclyn, whose ex-boyfriend has passed away from an undiagnosed autoimmune disease, looked emotional while moving in with her husband. She even started crying as she went through the boxes full of mementos which reminded of her deceased lover. Ryan looked sympathetic but had no words to console his wife.
He even accused Jaclyn of getting attached to the past and not moving forward with her life.
The separation certainly did not come out as a shock to Ryan as he has previously suspected the longevity of their marriage due to consistent fights between him and Jaclyn. He had told his parents, 
"When we start fighting, it gets kind of out of control and it's just like now we are all of a sudden jumping to the end conclusion. We don't know if this is something we are going to want for the rest of our lives."
Jaclyn, a former teacher, currently works as a sales representative while Ryan is a firefighter and a paintball enthusiast. Both, Jaclyn, who celebrates her birthday on 7 May, and Ryan are the residents of Boston.