Trending
Jerry O'Connell and his Wife Rebecca Romjin Open Up about their Longterm Relationship!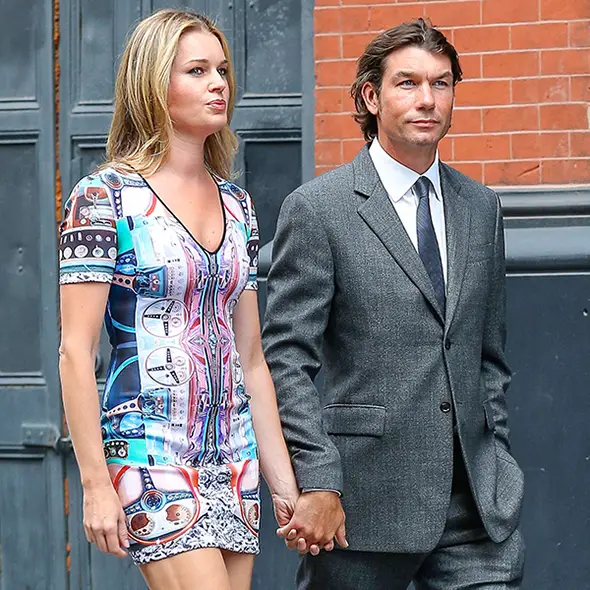 Comedian and actor Jerry O'Connell and his more than a decade of relationship with his wife, Rebecca Romijn tell how it is to survive in a marriage this long. 
With an interview on how they keep their marriage from falling apart the two actor and actress answer questions to when they first met, reliving the early days of their relationship as boyfriend and girlfriend.
Starting off with the pair first met over watching the Blue Moon Group in Las Vegas all the way back in 2004, and having their first kiss on the same day. As for their first fight, they did not stop to think while Jerry's wife, the forty-four-year actress as well Rebecca Romijn gives Jerry the old stink eye saying,
"[Our first fight] started that night and it hasn't ended. He won't apologize."
With all three questions answered on the same date, Jerry, forty-two-year-old explained getting into fights regularly saying,
 "We get into fights regularly, and we're like, 'Is this it? Is this the one that's going to make us get divorced?' And then we're like, 'OK, let's forget it.'"
And Rebecca humorously adding in,
"Let's go get something to eat,"
The married couple has two daughters, both of them being twins, together, Dolly Rebecca Rose, and Charlie Tamara Tulip both eight years of age. Jerry being the one who spoils their children and their family agreeing to say that they have daddy wrapped around their fingers, with Rebecca saying,
"He's such a push over with them. Daddy's girls."
And Jerry the comedian admitting as he on jokes on saying,
"I don't argue, even before they ask, I go, 'OK."
The couple got married on July 14, 2007, ending the interview with reasons of how their children are the main reason why they stick together in the first place. 
As far as the celebrities relationships go, they are very gay about it and still going strong and with their latest updates going between them, is in the new movie together called "Love Locks" which airs on January 28, 2017.