News
Jesy Nelson Uses Instagram To Hint Split With Boyfriend Chris Clark Just Months After Dating Affair Surfaced
Are they done?
Little Mix's singer Jesy Nelson has hinted that she and her recent boyfriend Chris Clark have split. The speculation has hit the media as a result of the fact that she has UNFOLLOWED him on Instagram and also have also deleted the loved-up posts with Chris, with whom she confirmed the dating rumors with a picture on Instagram back on March 17, 2017.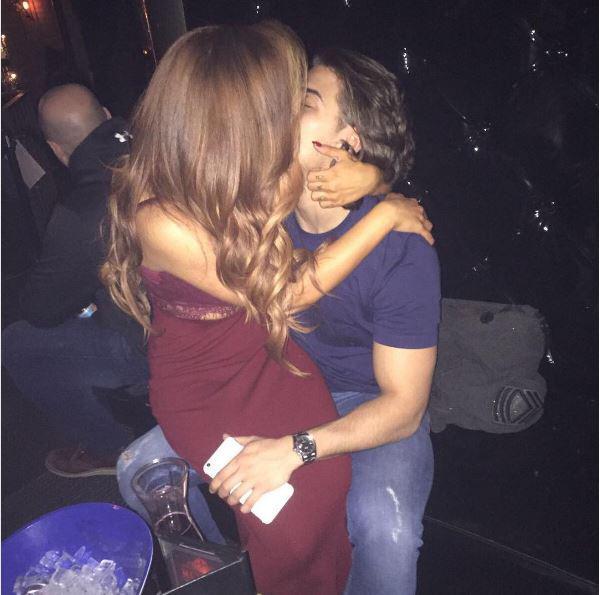 Caption: Jesy confirmed her relationship with Calrk with the help of a series of Instagram post, March 17, 2017.
Photo Credit: thesun.co.uk
The incident has sent the Twitter world into a frenzy zone, and people have provided mixed responses to it.
Jesy deleted her pictures with Chris and unfollowed him on instagram. WHAT IS GOING ON ASDFGHJKL

— n a o m i (@unicornnaomi4) April 12, 2017
So Chris and Jesy broke up???

— Little Mix India (@LMIndiaOfficial) April 12, 2017
Just days before this incident, Jesy had posted an adorable video of them dancing together which indicated everything was fine between them. 
Caption: Jesy and Chris dance adorably.
Video Credit: mirror.co.uk
Chris had Jesy's photo on Instagram even though Jesy had deleted her posts, but now it seems that Chris too has deleted his posts with Jesy and has unfollowed Jesy which adds more fuel to the fire and people are wondering are they done with each other.
Although the world has already responded to the news, no official confirmation has come forth from either party which is why no major conclusion could be reached. But by the looks, things do not look good for the fans of this pair.
Stay tuned for further updates!
Also, if you did not know, Jesy was previously engaged to Jake Roche back in July 2015 but after spending a lot of time apart from each other, the two split and called off their engagement. She termed the calling off of her engagement horrendous, and she said the best way to get over it was to cry out.
She elaborated, 
"You have to go through the stages of just crying it out. Be around your friends and having that support and then you get yourself out and you mingle."
Currently, Jesy is touring across America with her band Little Mix.