News
Karla Souza's Daughter Arrives! First Baby With Husband Marshall Trenkmann
Congratulations to the couple!
Mexican actress Karla Souza and her husband, Marshall Trenkmann added a new bundle of joy to their family. Karla Souza announced the arrival of her first child, posting an adorable image to Instagram on 19 April 2018.
On a selfie of mother and her newly born daughter Gianna sleeping on her momma's chest, the Mexico City native wrote:
 "God blessed us".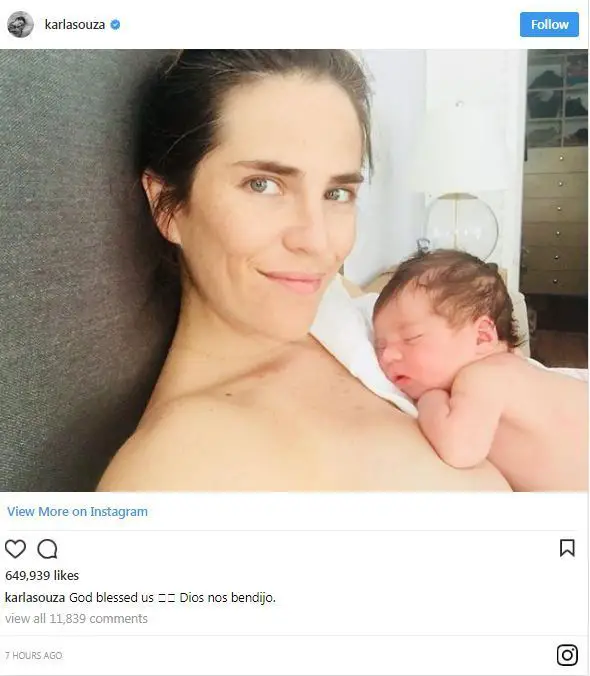 Karla Souza with her baby girl, Gianna (Photo: Karla Souza's Instagram)
The actress previously kept her pregnancy news under the wraps; she forbid herself from posting anything on social media that leaked her growing baby bump. 
That all changed as soon as the new mom welcomed a daughter; the actress could not wait to share the news of the arrival of the little addition to her followers and immediately took the happiest news to her social media.
Only an hour before the Instagram post, How to Get Away With Murder star gave a surprise to all by showing her baby bump on Instagram on 19 April 2018 where she wrote, 
"So I have something to share with you guys."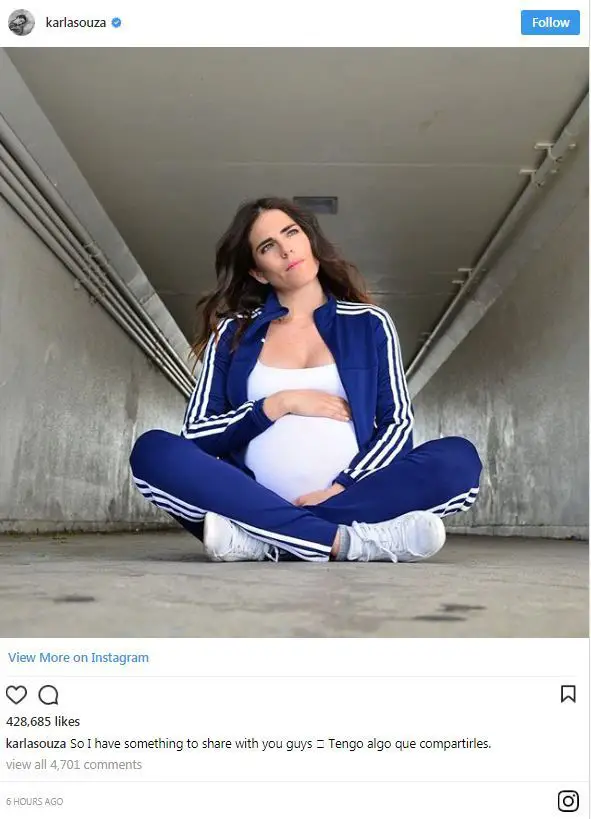 Photo: Karla Souza's Instagram
After the big revelation, she gave a treat to her fans by sharing Instagram stories that glimpsed her nine-month journey of pregnancy after hiding over the past nine months. In an Instagram story, the daughter of Monica Souza shared a picture where she was near an ultrasound machine, pointing towards her baby bump.
Similarly, among many snaps, Souza shared a picture of the couple walking side-by-side gazing at the baby bump in one picture.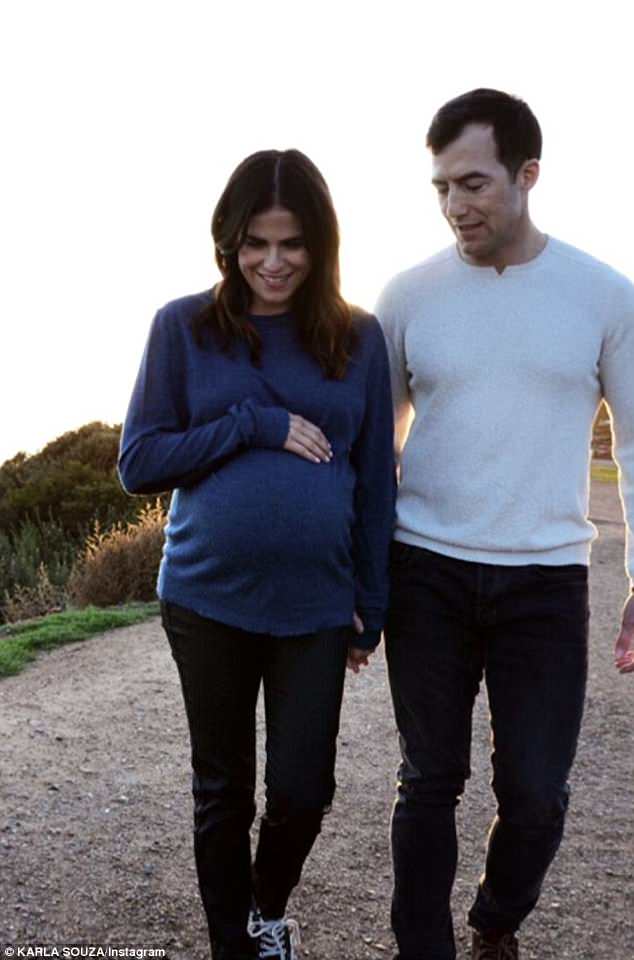 Karl Souza and husband Marshall Trenkmann walk side-by-side (Photo: Karl Souza's Instagram)
The newly-turned-parents exchanged the rings back in December 2013. They exchanged the wedding vows after a year after their engagement and was finally pronounced as husband and wife at a California ceremony in May 2014.